Citroen C3 1.4 HDi VTR+ review
The new Citroen C3 is here to rival the Ford Fiesta and Honda Jazz. But how does it shape up? Read our review.
"The C3 proves that Citroen is getting back to its best"
What is it?Citroen's 90th year has necessitated a rebrand, brought yet another WRC manufacturers title and seen the arrival of the new C3. And after driving the new supermini, I'm quietly confident that Citroen is getting back to its innovative, exciting and interesting best.
What's it like on the outside?I think the old C3's snail-like profile was too self-consciously referential to the old 2CV. But this new C3 has more confidence. The front end is closely modelled on that of the DS3, which I can't wait to drive next year, and is muscular yet not too aggressive. The half-moon side profile and chromed, curved shoulderline are nice details too, while the boomerang rear lights and simplified Citroen logo are tasteful and modern. Overall, it's a big improvement over its predecessor, and while not as funky as a Fiesta, it makes the Honda Jazz seem rather beige.
What's it like on the inside?Much better than the outgoing car. The C3's big selling point is its Zenith panoramic windscreen, which bathes the interior in light. As a driver, you don't really notice the receding roofline, but as a passenger it really makes a difference – the rear seat space isn't a good as you get in a Jazz, but the extra glass compensates for this. Other interior details of note include lots of body-colour plastics, a fashionable flat-bottomed steering wheel and a seriously big boot. My car had the optional eight-speaker hifi, complete with boot-mounted sub woofer, and the space was still impressive. The quality of fixtures and fittings is noticeably better too.
What's it like to drive?The C3 is a bit of a mixed bag in the driving department. The 1.4-litre diesel engine is excellent; it's quiet, frugal and offers more than enough torque for pottering around town. Getting a decent driving position is easy too, although the seats are mounted quite high. This isn't normally an issue in a supermini, but thanks to all that glass, you can't help but feel a little more self conscious than usual. The seats are a funny design too – they're typically French, in that they're big, squodgy, comfy things, but they don't offer much support for your upper body, meaning that you tend to slide into the passenger's lap when negotiating roundabouts.
The ride is softer than a Fiesta's which means that the C3 won't thump into potholes or knacker your spine when you traverse a speed bump. It does mean that the car rolls a bit more though, exacerbating the problem with the seats.
I wasn't a fan of the C3's over-assisted steering though. Granted, most C3's will be used predominantly as urban transport, where very light steering is handy, but on faster roads, the steering wheel feels totally disconnected with the road wheels. Hopefully the sportier DS3 will feature a meatier setup.
VerdictThe new Citroen C3 is a big improvement on the car it replaces and represents a positive sign of things to come from the rejuvenated French brand. Granted it's a pretty basic supermini that's neither as dynamic as a Fiesta nor as practical as a Jazz. But it does offer something different by being built for comfort not speed, offering premium features like that windscreen and by looking pretty funky too. Citroen is just a few more surprise and delight touches from returning to its best.
Car Specs - Citroen C3 1.4 HDi VTR+
| | |
| --- | --- |
| Engine: | 1.4-litre diesel, 75hp |
| 0-62mph: | 13.7 seconds |
| Top speed: | 101mph |
| Economy/emissions: | 65.7mpg/113g/km CO2 |
| Price/On sale | £13,790/Jan 15th |
We rate:Panoramic windscreen is great Interior and ride make for plenty of comfort
We slate:Steering is just too light Odd front seat design
Rating:
By Tom Phillips
New electric MG4 hatch to start at £25,995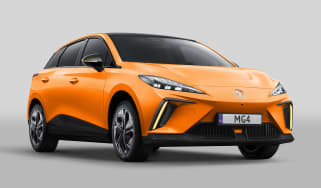 New electric MG4 hatch to start at £25,995
Kia EV4 SUV to take on the Volvo XC40 Recharge
Kia EV4 SUV to take on the Volvo XC40 Recharge
Best new car deals 2022: this week's top car offers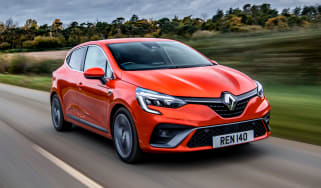 Best new car deals 2022: this week's top car offers