Citroen C3 Picasso review
Citroen is excellent at building people carriers. Read our review to find out how good the new C3 Picasso MPV is
"But is it a work of art?"
I wonder what Picasso would've thought of the latest Citroen MPV to bear his name? I suppose the royalties slipping into his bank account every time someone slapped down a cheque for £13 grand for a new C3 Picasso would help.
But that seems harsh, because the new C3 is by far the best Picasso-badged MPV Citroen has come up with so far.
While I doubt anyone would call the C3 a masterpiece, its funky styling certainly sets it apart from its two main rivals, the Nissan Note and Honda Jazz. With a shape made up of rounded-off cubes mixed with neat details like big, bold headlights and brightly-coloured high-mounted taillights, it's cuter yet more individual than its rivals.
I reckon Mr Picasso would like the C3's interior too. Despite the Citroen's dimensions being similar to that of a Ford Fiesta, the amount of space inside the mini-MPV is impressive.
Headroom up-front is class leading but it's in the back that the C3 Picasso really shines. There's a rear bench that slides backwards and forwards, making it easily possible to have two six-footers sitting behind each other.
What's more, at 500 litres, the boot is vast and you can also fold the rear bench flat too, creating a load space of 1,506 litres, perfect for transporting your latest masterpiece to a gallery.
Factor in a front seat that folds flat as well, giving a load length of 2.4m, plus a twin-height, removable boot floor and, no matter how avantgarde the dimensions of your latest masterpiece are, the C3 Picasso has every practicality box ticked
In fact, it's only the slightly scratchy lower-dash plastics that spoil things a bit, but there have been improvements elsewhere, including dropping the C4's gimmicky fixed hub steering wheel. The C3 also gets a panoramic glass roof that stretches over the driver and passenger, giving them an amazing view while letting lots of light in.
Four engines will be available from launch, but I'd avoid the petrol versions as they are gutless. Instead, go for the 92hp 1.6-litre HDI diesel which is plenty punchy enough, whilst being very economical. It's a shame that, like the rest of the engine range, it's hooked up to Citroen's clumsy five-speed manual gearbox.
For an MPV designed first and foremost to be practical, it really isn't too bad to drive.. The C3 Picasso may not have the sharp steering or firm suspension of a Ford Fiesta but it soaks up bumps well and is capable of travelling quietly at high speed in real comfort.
Citroen is a master of people carriers, and the C3 might just be the best yet. The efficient use of space is truly impressive, while the Picasso is also great to look at and won't break the bank. I'm sure old Pablo Picasso would approve.
Car Specs - Citroen C3 Picasso 1.6 HDI
| | |
| --- | --- |
| Engine: | 1.6-litre diesel, 92hp |
| 0-62mph: | 10.8 seconds |
| Top speed: | 112mph |
| Economy/emissions: | 64.2mpg/115g/km CO2 |
| Price/On sale | £13,695/April |
We rate:Superb use of space Eye-catching looks Plenty of character
We slate :Notchy gearbox Petrol engines slow Some scratchy plastics
Rating:
by Bryce Richards
Engine management light: top 5 causes of amber engine warning light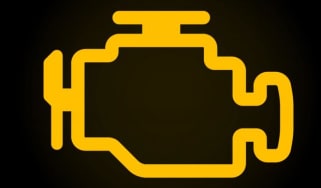 Engine management light: top 5 causes of amber engine warning light
Top 10 cheapest electric cars 2022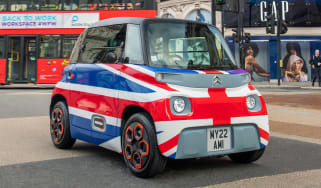 Top 10 cheapest electric cars 2022
Top 10 best electric SUVs 2022
Top 10 best electric SUVs 2022