Ford Fiesta 1.6 Titanium review
We love the new Ford Fiesta Zetec S here at iMOTOR, but this time we review the top-spec Titanium version with a 1.6-litre petrol engine
"It puts a big grin on your face. Always "
Admittedly very few people will buy a Titanium trim Ford Fiesta. Leather seats, climate control and suchlike are nice for the present-laden run up north, but add on the options fitted to our car like parking sensors, Bluetooth and ESP and you have a Fiesta that costs almost £15,000! Ouch.
Still, being stuck in Christmas getaway traffic gave time to appreciate that the Fiesta's interior really does work – in the front at least. The large, mobile phone-inspired centre console buttons are so easy to use and any surface you lay your hand on has a quality feel.
But what the first leg of our Christmas mission did reveal is that even for average sized adults, the back of a Fiesta is pretty cramped and can't compete with the far better packaged Honda Jazz.
Still, the drive up the M1 raised very few complaints from my passengers apart from the 3,750rpm drone from the engine at motorway speeds needing to be drowned out by the surprisingly good stereo.
Once up north, I couldn't resist taking the Fiesta for a spin on some great back roads in the Peak District. We know that the Zetec S is a great driver's car, but it's nice to know that the posh Titanium one puts just as big a grin on your face.
One thing that blasting around country lanes shows up is the massive grip that the 16-inch alloy and tyre package give. But I'd avoid them if the car were mine – in normal driving they make the car thump into potholes, cause the front wheels to follow imperfections in the road under braking and make the turning circle too big for what is predominantly a city car.
You might have noticed that despite being 40kg lighter than the last Fiesta, this new one is nearly as big as a mark 1 Focus. But after a quick back-to-back run in the Fiesta and my dad's '03 Focus, it's clear that while the Fiesta is now the physical size of a car from the class above, its packaging and swoopy styling compromise its interior space.
Still, that's not a major gripe, as the Fiesta is still a supermini in the end, and it's unlikely you'll ever see one fully laden with passengers. And when it looks this good and receives so much attention from other road users who cares?
After the run back to London and a few more day trips brought our time with the car to an end I'd covered precisely 825.9 miles, averaging 41.3mpg – the motorway miles counteracting the back-road fun up north. Claimed combined mpg is 47.9mpg, but the test car had fewer than 3,000 miles under its wheels so we'll give it the benefit of the doubt.
So, after spending plenty of time in the new Fiesta, we reckon that it's still every bit as cracking to drive as before, and certainly won't hurt your pocket when it comes to filling up with fuel – a fill-up costs about £37.
But I'd rather take a model from lower in the range with a smaller petrol engine, smaller wheels and more modest aspirations. Then I'd be smug in the knowledge that not only did I own the best supermini on the market today, I owned one of the best real world cars you can buy.
For our video review of the Ford Fiesta 1.6 Zetec S, click here.
Car Specs - Ford Fiesta 1.6 Titanium
| | |
| --- | --- |
| Engine: | 1.6-litre 4cyl, 118bhp |
| 0-62mph: | 9.9 seconds |
| Top speed: | 120mph |
| Economy/emissions: | 47.9mpg/139g/km CO2 |
| Price/On sale | £12,918.51/Now |
We rate:Cracking fun to drive Stunning looks inside and out Best supermini out there
We slate :Titanium is pricey Not big enough in the back Turning circle on big rims
Rating:
Top 10 best hybrid cars 2021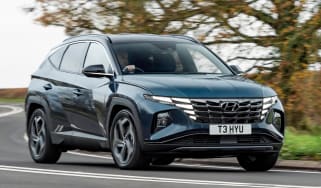 Top 10 best hybrid cars 2021
Genesis GV80 SUV review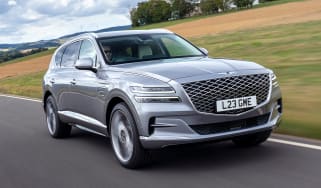 What is AdBlue?