Ford Mondeo ECOnetic review
Ford Mondeos are the sort of cars to get excited about. But this ECOnetic really does do a lot of things really rather well.
"It's the cleanest, greenest Ford Mondeo ever"
What is it?The Ford Mondeo ECOnetic has just been given a new 2.0-litre TDCi engine which Ford reckons will return 54.6mpg and emit 139g/km. That's good if you're a company car driver, like the majority of Mondeo drivers are, as the ECOnetic sits in the lowest tax band.
What does it look like?The ECOnetic Mondeo looks an awful lot like every other Mondeo. So you get the same kinetic design-inspired looks that still look pretty sharp as long as you don't park it next to a new Fiesta. If you look really hard, you'll spot that the ECOnetic gets low rolling resistance tyres, some tactically-located air deflectors, and a small rear spoiler. ECOnetic models are also fitted with sports suspension which lowers the ride height to further improve the aerodynamics.
What's it like inside?But despite the eco focus of the Mondeo, Ford has acknowledged that the ECOnetic model shouldn't mean compromises in the luxury department. So for you £20,795 outlay you get climate control, Bluetooth with voice control, ESP, cruise control, seven airbags and Quickclear heated front windscreen.
What's it like to drive?The 115hp 2.0-litre Mondeo ECOnetic will be sold alongside the existing 125hp 1.8-litre version. And while the new powerplant does give away 10hp to the smaller engine, it has the same amount of torque, which means it feels faster from 0-62mph than its official time of 10.9 seconds suggests.
Most Mondeos spend time ploughing up and down the nation's motorways, so the ECOnetic's brilliant high-speed refinement, quiet cabin and all-round smooth driving behaviour is real bonus. As with most Ford's handling dynamics are also well up with the class leaders too, despite the slightly lower grip levels afforded by the harder, eco tyres.
VerdictThe Ford Mondeo ECOnetic is designed with the company car market in mind, so its combination of car tax reducing eco gains and no compromise luxury will be welcome news for fleet drivers. The traditional Mondeo traits of practicality, versatility and driveability are all still very much in evidence too. That said, the admittedly more expensive Vauxhall Insignia ecoFLEX is faster, less thirsty and less polluting.
Car Specs - Ford Mondeo ECOnetic
| | |
| --- | --- |
| Engine: | 2.0-litre diesel, 115hp |
| 0-62mph: | 10.9 seconds |
| Top speed: | 121mph |
| Economy/emissions: | 54.3mpg/139g/km CO2 |
| Price/On sale | £20,795/Now |
We rate:Impressive, especially on the motorway No compromise on luxury
We slate:Insignia ecoFLEX more eco friendly Not much else really
Rating:
By Bryce Richards
Top 10 best cheap-to-run cars 2022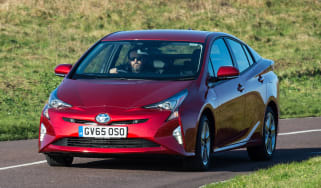 Top 10 best cheap-to-run cars 2022
UK road tax 2022: VED tax rates and bands explained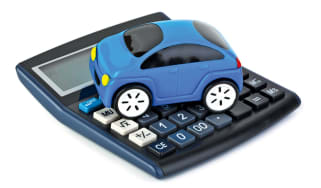 UK road tax 2022: VED tax rates and bands explained
Next Nissan Micra will be retro-inspired electric supermini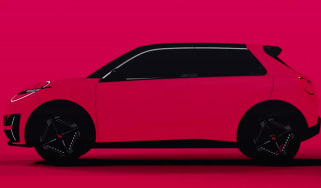 Next Nissan Micra will be retro-inspired electric supermini