Holland and Holland Range Rover by Overfinch Review
We take a spin in the awesome Holland and Holland Range Rover by Overfinch. It's better than a Bentley and goes off road.
"The level of craftmanship is truly first class"
What is it?The Holland & Holland Range Rover by Overfinch – to give it its full title – is the answer to that most pressing of questions "What do you get if you cross a car with a posh country estate?" For the price of a small London flat, or half of Wales, you get what, according to Overfinch, is the "ultimate all purpose, luxury supercar for the discerning few."
[See the latest issue of the iMOTOR digital magazine here]
What's it like on the outside?The Overfinch is based on the 2010 Range Rover, so you get that car's exceptional monolithic style, which is a bonus, and its chintzy new LED daytime running lights, which aren't. To that, Overfinch adds a subtle bodykit, splattering of badges and some epic 22-inch rims. Buyers can also opt from one of four bespoke paint finishes, which are applied in a painting and hand-polishing process which takes 130 man-hours. And very nice it is too.
What's it like on the inside?The Overfinch's interior is where the magic has really happened. The car's insides have been handcrafted to the exacting specifications of world famous gunmaker Holland & Holland – a firm that supplies almost every royal family with a means of killing their supper.
Up front you get chairs upholstered with leather that's normally reserved for the seats of private jets, while there's a custom steering wheel that has spokes which are engraved to match your Holland & Holland gun.
In the back, a chilled drinks cabinet stocked with Pol Roger champagne, Balvenie whisky and Hendrick's gin separates the two individual chairs. That means if you go off-roading you don't need to bring a picnic. You can hunt your own food, wash it down with champagne and let the butler drive you home.
And finally, there's a hand-made cabinet in the boot, with storage for guns, cartridges and dead stuff, saving your posh weaponry from rattling around.
The level of craftsmanship is absolutely first class, and it's no surprise to learn that the interior takes 150 man-hours to trim. Add that to the painting process and you've got a pretty long wait before you can get your hands on this ultimate gun cabinet on wheels.
What's it like to drive?You can have your Overfinch with the excellent TDV8 diesel engine, but my car has the full-fat 510hp 5.0-litre supercharged petrol V8 from the Jaguar XFR. Despite the extra gubbins in the interior, the performance is still stunning for such a big car, with the 0-62mph time of 5.9 seconds being highly believable. But to be honest, I'd rather be driven in this one, and take time to enjoy the contents of the on-board fridge.
VerdictThe Overfinch isn't likely to win you any friends at Greenpeace. However, if you do spot an unhappy lentilist, perhaps you can sweeten them up with a drop of champagne. Or if that doesn't work there's always the 12 bore.
Car Specs - Holland and Holland Range Rover by Overfinch
| | |
| --- | --- |
| Engine: | 5.0-litre V8, 510hp |
| 0-62mph: | 5.9 seconds |
| Top speed: | 140mph |
| Economy/emissions: | 19.0mpg/348g/km CO2 |
| Price/On sale | £139,650/Now |
We rate:Guns, booze and speedBill Oddie will hate it
We slate:Cops searching the boot No room for pushchairs
Rating:
By Mike Chen
New electric MG4 hatch to start at £25,995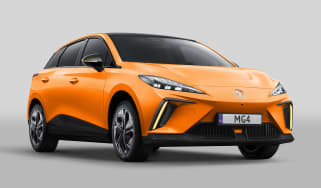 New electric MG4 hatch to start at £25,995
Kia EV4 SUV to take on the Volvo XC40 Recharge
Kia EV4 SUV to take on the Volvo XC40 Recharge
Best new car deals 2022: this week's top car offers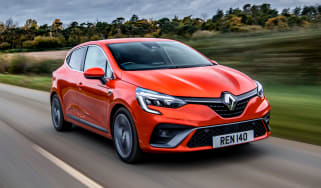 Best new car deals 2022: this week's top car offers