Hyundai i10 Review
The Hyundai i10 - with the scrappage deal it seems like the bargain of the century. But does cheap mean nasty? Our review reveals all.
"It's a surprising amount of fun!"
What is it?The Hyundai i10 is a little city car that's offers value-for-money motoring, undercutting most of its main rivals on price and spec. There's no denying that it doesn't have the cool factor of the Fiat 500, Ford Ka, or Pug 107 (we could probably list almost every other city car here) but that doesn't necessarily mean it's a dog.
What's it like on the outside?In case you didn't get the message from the sentence above, the Hyundai i10 is more of a mongrel than an eye-catching pedigree. It's not ugly though, just rather anonymous. You can spend hours looking for it in a car park trying to remember what it looks like as the design is just so forgettable.
There is a benefit to this anonymity though. You can basically drive like a complete arse and no one will be able to remember which car it was that almost rammed them off the road. Colour helps. Don't go for anything too extrovert such as red, as it spoils the stealth effect. And anyway, showy paint should only be available on cars worth a second glance.
What's it like on the inside?We tested the entry-level Classic model – and it was a classic case of zero design flair inside too. What you get is lots of dark, or grey brittle plastic and a steering wheel that's so rough it could well have been made from recycled emery boards. Hyundai i10 drivers probably have the smoothest hands in the world.
The Hyundai i10's seats feel as upmarket as those you find in a vet's waiting room. But this doesn't matter because the driving position is the mutts nuts. You sit on the car rather than in it - a bit like a forklift-truck - but it somehow just feels right. In fact, the i10 more comfortable than some cars three times its price. And while the interior is almost dull enough to put you to sleep, it's sturdy, has plenty of kit and is positively cavernous compared to some rivals.
What's it like to drive?And here is the big surprise. The i10 is just brilliant fun round town. Its 1.2-litre engine is like an eager little puppy. It seems to have bondless energy while the gearchange is as snappy as a Jack Russell. Combine this with the sharp steering, stiff suspension and a light responsive chassis and the result is the best driving experience of any city car.
All this encourages you to drive the agile i10 like a hooligan, but as we've already mentioned, people won't actually notice. Really the only downside is a harsh ride, but you will be too busy laughing at how you can have so much fun for so little money that you probably won't notice that all your fillings have fallen loose.
VerdictThe Hyundai i10 is a deceptively good little car that's more than the sum of its budget parts. It's well equipped, doesn't look completely rubbish and is surprisingly great fun to drive. Then there's the price. For £7,400 you get a lot of car.
Actually, if you are trading in your old banger through the scrappage scheme, you can get an i10 for £5,400, which is amazing for something that comes with air-con as standard, can crack 100mph and has a five-year warranty. And with decent mpg and £35 a year in car tax the i10 is really cheap to run. No wonder Hyundai is taking a lead in the sales charts and dealers are being hounded with enquiries. Just think how well it would sell if it actually looked good.
| | |
| --- | --- |
| Engine: | 1.2-litre petrol |
| 0-62mph: | 12.8 seconds |
| Top speed: | 102mph |
| Economy/emissions: | 56.5mpg/ 119g/km CO2 |
| Price/On sale | £7,400/ Now |
We rate:Surprisingly good fun Amazing value
We slate:Dull exterior design Dull interior design
Rating:
By Mat Watson
Top 10 best cheap-to-run cars 2022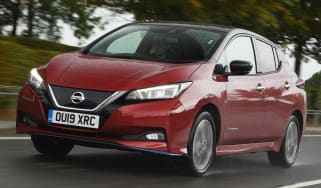 Top 10 best cheap-to-run cars 2022
Top 10 best cheap cars 2022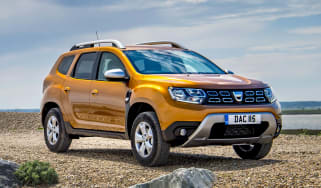 Top 10 best cheap cars 2022
New car delivery times: how long will you have to wait?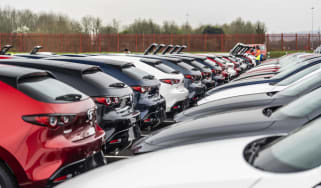 New car delivery times: how long will you have to wait?