Jaguar XK 5.0 review
We try the entry-level Jaguar XK to see if the top-spec Jaguar XKR is really worth all that extra money.
"How does the entry-level XK compare to an XKR?"
What is it?Can't quite stretch to the £80,000 5.0-litre supercharged Jaguar XKR? Then why not give this entry-level naturally aspirated 5.0-litre V8 a try? It promises all the thrills off the flagship car, but at a considerably reduced price.
What's it like on the outside?The Jaguar XK had a mid-life facelift earlier this year. And the results have been pretty unanimously well received, especially as far as the supercharged XKR goes. But this entry-level Jag coupe is still a great looking beast; the new air intakes swell the front bumper like a hamster's cheeks, and the LED rear lights do just enough to keep the classically proportioned XK up-to-date.
What's it like on the inside?Jag's interiors are some of the best in the business, and the update to the XK involved junking the classic Jaguar J-shaped gate that the gear level slots through. Instead, the XK gets the excellent rising gear selector that debuted in the XF. It works really well and sets off the new centre console a treat. The Jag's interior lighting glows a satisfying blue colour too. Practicality-wise, although there's plenty of space for the front seat passengers, the rear seats are suitable for kids only. And yes, you can still fit a world of golf clubs in the boot.
What's it like to drive?OK, the naturally aspirated 5.0-litre V8 only puts out 385hp, so the acceleration is as explosive as the flagship XKR's. However, there's still plenty of performance to spare, and a wicked raspy engine note on full throttle. The six-speed auto gearbox is super smooth, and keeps the engine in its optimum power band nicely, so whether you're tootling in town or thundering up a B-road, the XK has power to spare. The re-tuned suspension keeps the body under control with ease, and although the ride is firm, the Jag is always comfortable.
VerdictIf money were no object, I'd love to have the keys to a Jaguar XKR – who wouldn't? But the real-world performance of the entry-level car isn't that different. It still gets the same plush, comfortable interior, great ride and V8 growl, and best of all, it costs the best part of £15,000 less.
Car Specs - Jaguar XK 5.0
| | |
| --- | --- |
| Engine: | 5.0-litre V8, 365hp |
| 0-62mph: | 5.2 seconds |
| Top speed: | 155mph |
| Economy/emissions: | 25.2mpg/264g/km CO2 |
| Price/On sale | £64,900/Now |
We rate:V8 gurgle still present and correct Comfy interior
We slate:Wishing I could have an XKR Rear seats kids only
Rating:
By Bryce Richards
New Toyota GR86 unveiled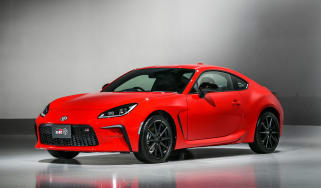 Best new car deals 2021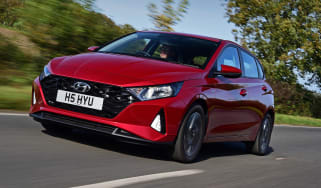 UK road tax rules for 2021 explained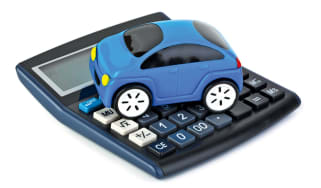 UK road tax rules for 2021 explained