Kia Cee'd EcoDynamics ISG Review
Having driven the Kia Cee'd in Austria we know its good, but now we've driven it in the UK.
"Not as nippy as a Mini but it does what it's supposed to. "
What is it?A facelifted Kia Cee'd spec'd for the UK with stiffer springs and the wheel on the right side. Still looks good, too.
What does it look like?If you read our first drive you'll have learnt that the Cee'd's new 'tiger' nose is much prettier car than the one it replaces. In fact its face is so aesthetically pleasing that it might find its way onto some new buyers' radars.
There is a problem though. For a car that is so 'new', the competition is looking a lot 'newer'. The Renault Megane springs to mind here. You see, the front end is very pretty, but the rear is pretty similar to the old car (bar the LED-look rear light covers), which was, and still is, very Korean. There is a pro_cee'd three-door variant on the way which could claw back some style points, mind.
That said, the Cee'd comes with a seven year/100,000mile warranty, it's pretty cheap, and you'll probably get a hefty discount if you ask nicely.
[See the latest issue of the iMOTOR digital magazine here]
What's it like inside?Harder than the euro-spec model we drove before. The Cee'd has been all UK-ised, which means we've got a set of stiffer springs to contend with. We've also got a bit of road noise to contend with, too.
For some reason the UK 'prefers' harder sprung cars – even if they're eco loving, lentil eating superminis. The ride isn't too hard by any means, but there was nothing wrong with the softer, more vegan-arse friendly Euro-spec set up. It won't break your spine. Promise.
The seats are softish and you'll be happy in them on long trips. Soft plastic covers most of the dash – it's so tactile and soft it might even be nice to smack your head on during a crash (though let's hope we never find out).
There has been some cost cutters at work in there. The cowling surrounding the instrument panel and the door handles is a very harsh, easily marked back plastic. It detracted from the quality feel of the thing. So what's it like to drive?Easy as pie. The ISG system works pretty much the same as any other stop/start system. When you're going less than three mph, pop the car into neutral and the engine will stop. When you want to move again engage a gear and move. Simple.
The steering is pretty neutral – not too heavy, not too light. Though there's not too much feedback either… But this isn't the kind of car to need it.
Through town it's decent enough – it's not as nippy as a Mini but it does what it's supposed to.
Kia's new 'U2' diesel unit is torquey (235Nm) but not too powerful (90hp), which means its taxi driver friendly. It's so cabbie competent you can actually leave it in sixth gear and tick over will take you to just over 30mph. It'll pull away in third too. So while he's driving with one hand on the wheel, the other can be cleaning up sick/afterbirth knowing he's not likely to get nicked for speeding. Ideal!
The low power rating does mean it won't sprint off the line, but it does get you to the magical 110g/km CO2.
VerdictKeep it in town, look at it exclusively from the front and you have a near flawless eco-car. It's not as mung bean friendly as some of the competition (Volvo's C30 DRIVe springs to mind). It'll be a bit noisy on the motorway, but don't worry about that. At £14,195 it's both good for the planet and your wallet.
Partnership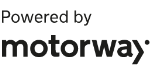 Need to sell your car?
Find your best offer from over 5,000+ dealers. It's that easy.
Car Specs - Kia Cee'd EcoDynamics ISG
| | |
| --- | --- |
| Engine: | 1.6-litre diesel, 89hp |
| 0-62mph: | 13.5 seconds |
| Top speed: | 107mph |
| Economy/emissions: | 60.1mpg/110g/km CO2 |
| Price/On sale | £14,195/October |
We rate: The ISG works rather wellIt does look good
We slate: Harsh cabin plasticsBland rear end
Rating:
By Alex Goy
Engine management light: top 5 causes of amber engine warning light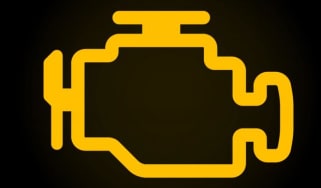 Engine management light: top 5 causes of amber engine warning light
Best new car deals 2023: this week's top car offers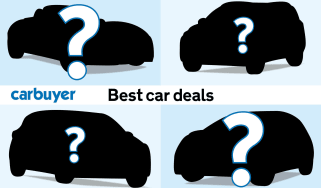 Best new car deals 2023: this week's top car offers
Top 10 best cars under £200 per month 2023/2024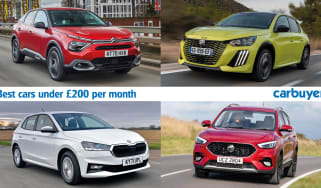 Top 10 best cars under £200 per month 2023/2024