Long Termer: Volvo C30 R-Design SE Sport
Our Volvo C30 has been used for a spot of cycling recently. But its lack of bootspace has our camera guys doing gymnastics at the test track...
"Nice rack: Volvo C30 attempts Tour De France"
Here's a teaser for you? How do you carry a racing bike in a Volvo C30? The answer - you don't, you carry it on top instead. Yes, this is the time where you have to accept that the C30 is a car you chose for aesthetic rather than practical reasons and put your hand in your pocket for a bike rack.
That's what we, well art editor Paul Slater, had to do anyway. He's a bit of a cycling bore. Apparently his bike is rather rare and rather expensive. So any old roof rack wouldn't do. In the end he parted with £240 for a Thule system. This was made up of the ProRide 591 rack (£95), rapid system load carrier feet (£70), load carrier bars (£35) and fitting kit (£30). So it's not cheap then.
The Swedish-made carrier was kind of like Ikea for cars – easy to fit… once you've figured out the tricky instructions. But, unlike Ikea gear, it felt really well made and very secure. And once you've got it in place it's easy to mount or remove your cycle. There's even room for at least four bikes up there – and just about enough space to fit all their riders into the C30.
We haven't just tested the C30's practicality this month with carrying bikes. It's also been used for an airport run. Thankfully, it didn't have to lug an entire family and all their gear otherwise we would have probably called a taxi.
The car has also been used for filming some of our videos. Its smooth ride means the C30 is really good for getting wobble-free footage. However, the low roofline means there isn't enough room to mount the camera on a tripod when filming moving cars out of the boot. The fact the car has a sunroof makes up for this though, as the cameraman can just stand in the rear passenger footwell facing forward to get action footage. Obviously, we do all of this on a private test track.
There is a downside to letting people film out of the sunroof – they tend to trample all over the seats. And as a result the cream squabs in the C30 are starting to look a little grotty. Some people may be put off the two-tone interior for this very reason. Don't be. It really complements the cool exterior design. Anyway you can always by some leather cleaner. And that's exactly what I'm off to do now. I'll let you know if it works in our next report.
To order a Volvo C30 brochure, just follow this link.
Or, if you fancy a go in one yourself, you can book a Volvo C30 test drive here.
Car Specs - Volvo C30 R-DESIGN SE Sport
| | |
| --- | --- |
| Engine: | 2.4-litre turbo, 180hp |
| 0-62mph: | 7.3 seconds |
| Top speed: | 140mph |
| Economy/emissions: | 45.6mpg/164g/km CO2 |
| Price/On sale | £20,605/Now |
We rate:Best looking car in its class Beautifully crafted cabin Engine is very potent
We slate :Almost as impractical as a sports car ... yet not entertaining to drive D5 diesel isn't the most economical
Rating:
Partnership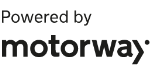 Need to sell your car?
Find your best offer from over 5,000+ dealers. It's that easy.
by Mat Watson
Engine management light: top 5 causes of amber engine warning light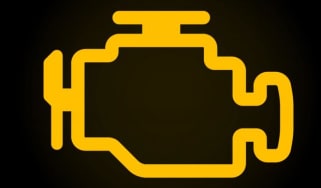 Engine management light: top 5 causes of amber engine warning light
Best new car deals 2023: this week's top car offers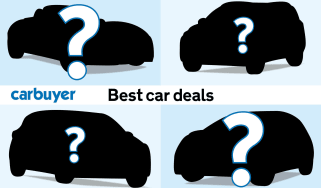 Best new car deals 2023: this week's top car offers
Top 10 best cars under £200 per month 2023/2024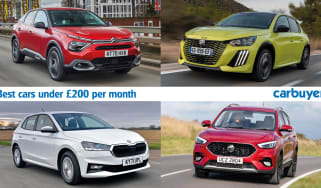 Top 10 best cars under £200 per month 2023/2024