Mazda6 2.2 Diesel review
Mazda's 2.2-litre diesel engine is the first to be built under Mazda's sustainable zoom zoom mantra. Read our review to see if it's any good
"It really is almost as good as a Mondeo"
OK, so it's not the most original mantra, but it underpins Mazda's pledge to make all of its cars lighter and more fuel-efficient, which is a good thing.
And this Mazda6 is the first car to get a sustainable zoom zoom engine. It's a wholly Mazda-developed 2.2-litre diesel which comes in three states of tune – 123, 161 and 183bhp – and replaces the existing 138bhp 2.0-litre oil burner.
It's based on the outgoing engine, but the new one has a stiffer engine block and a chain-driven balancer shaft which all prevents it from sounding like a knackered old Transit van.
And despite the fact it has extra power and way more torque – 310Nm, 360Nm and 400Nm, respectively – than the 244Nm old powerplant, the new engine is just 6kg heavier.
I tried the top-spec engine first, which is a brilliant motorway cruiser; the long sixth gear and ample torque make cruising quiet and effortless.
On twistier roads the Mazda6 is one of the best cars in its class to drive. Its steering is light and super-accurate, the six-speed 'box is nice and slick, and the damping makes a good job of dealing with mid-corner bumps.
The problem is the top-spec engine is too powerful. There's not much in the way of oomph until the turbo kicks in at a relatively high 2,200rpm, and under high throttle loads, torque steer becomes an issue; a problem that's exacerbated by the traction control which seems reluctant to switch off once it stops the front wheels spinning.
You're better off opting for the mid-range powerplant to be honest. It has the same emissions figures as the small engine – 51.4mpg/147g/km, a saving of 1.0mpg and 2g/km – but more usable power than the big one.
The turbo comes in earlier, at around 1,900rpm, and doesn't overwhelm the front wheels so immediately. Add in a set of the new 18-inch alloys which barely affect the ride and turning circle but increase grip, and the 161bhp-engined Mazda6 is the best everyday compromise between efficiency and performance – very sustainable zoom zoom.
Car Specs - Mazda6 2.2 TS2 Diesel
| | |
| --- | --- |
| Engine: | 2.2-litre turbodiesel, 161bhp |
| 0-62mph: | 9.0 seconds |
| Top speed: | 132mph |
| Economy/emissions: | 51.4mpg/147g/km CO2 |
| Price/On sale | £20,500 (est.)/Jan '09 |
We rate:Good on the motorway Even better in the bends It's a looker too
We slate :No big economy gain 400Nm torque steer issues Reps will never make the most of the chassis
Rating:
by Tom Phillips
Engine management light: top 5 causes of amber engine warning light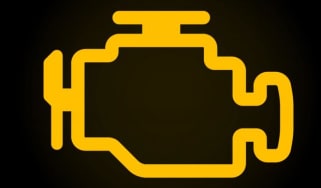 Engine management light: top 5 causes of amber engine warning light
Best new car deals 2023: this week's top car offers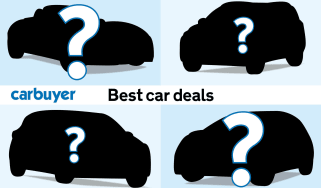 Best new car deals 2023: this week's top car offers
Swoopy new Toyota Sport Crossover Concept to take on Polestar 2 in 2025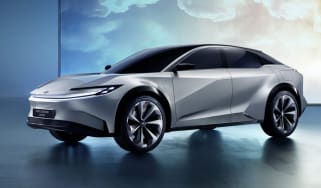 Swoopy new Toyota Sport Crossover Concept to take on Polestar 2 in 2025