Mercedes CLS Grand Edition Review
The Mercedes CLS will be replaced soon. So is the Grand Edition a fitting send off for the stunning four-door coupe?
"The CLS is a veritable pensioner, but it still looks great"
What is it? Pretty much a last hurrah for the Mercedes CLS. Yes, the car that started the four-door coupé craze will be replaced next year. So to end on a high Mercedes has created the CLS Grand Edition. It gets £4,636 worth of extra kit and a rather useful 48hp increase to the 350CDI's 3.0-litre V6 diesel engine taking the total output to 272hp. Only 560 CLS Grand Editions will be available in the UK priced from £48,445.
What's it like on the outside? It's hard to believe the CLS is a veritable pensioner – the thing still looks as fresh as a teenager… okay maybe a 30-something. And the Grand Edition is even swankier than the normal car thanks to some minor cosmetic enhancements. Most obvious are the 18-inch AMG five-spoke alloy wheels with a Titanium Grey finish while anoraks may also spot the front grille louvers and headlamp housings are in a matt silver. Bi-Xenon headlamps are standard too, but then they bloody well should be considering the car's price!
What's it like on the inside? Surprisingly, rather like a CLS. So that means the design isn't quite as contemporary as the exterior but build quality is pretty solid. Grand Edition floor mats come as standard – big wow – and so does leather. The Bi-Xenon headlamps mentioned earlier also come with Mercedes' Cornering Light Function and the Active Light System. The former "improves safety when driving slowly and on tight bends using the low beam headlamps and fog lights to illuminate the area to the side of the vehicle". The latter "improves road illumination in corners by up to 90% enabling the driver to see 25 metres further along an extended bend with a radius of 190 metres". We didn't notice the effect of either of these features on the road and only found out about them while reading the press release after the car had gone back. Still, what we can say is that we drove the car at night and didn't crash.
What's it like to drive? Smooth, solid and very quick. Mercedes makes great diesel engines and this is its best yet. It combines perfectly with the slick seven-speed auto to provide devastating yet fuss free pace. The 0-62mph sprint takes just 6.5 seconds, which is impressive enough, but it's the endless surge at motorway speeds that's really noticeable, and most likely to earn you a ban. Ride is just like a normal CLS – better than a BMW and Audi. However, the Merc seems to pummel road imperfections into submission rather than glide over them in the same way a Jaguar does. Handling? All you need to know is that it's good enough to make your rear passengers feel sick.
Verdict Great value isn't something you normal accuse a Mercedes of. But if you have plenty of cash yet still like a bit of good ol' VFM the CLS Grand Edition will be right up your gated development street. It costs £2,450 more than the normal 350 CDI but adds almost twice this in kit and throws in quite a bit of extra performance into the bargain too. The only drawbacks are the fact it will be replaced by a new model soon, and that a Jaguar XFS Diesel Sport is ever-so slightly better and has three instead of two rear seats.
Partnership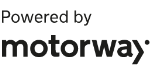 Need to sell your car?
Find your best offer from over 5,000+ dealers. It's that easy.
Car Specs - Mercedes CLS Grand Edition
| | |
| --- | --- |
| Engine: | 3.0-litre diesel, 272hp |
| 0-62mph: | 6.5 seconds |
| Top speed: | 155mph |
| Economy/emissions: | 34.9mpg/215g/km CO2 |
| Price/On sale | £48,445/Now |
We rate:Noticeable extra performanceGood value... for a Mercedes CLS
We slate:Due for replacement Only two rear seats
Rating:
By Mat Watson
Engine management light: top 5 causes of amber engine warning light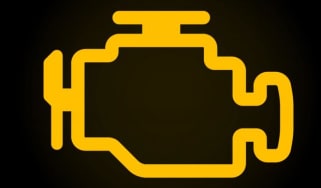 Engine management light: top 5 causes of amber engine warning light
Best new car deals 2023: this week's top car offers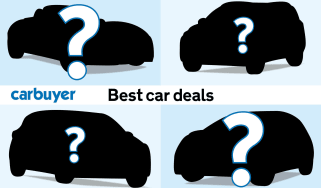 Best new car deals 2023: this week's top car offers
Top 10 best cars under £200 per month 2023/2024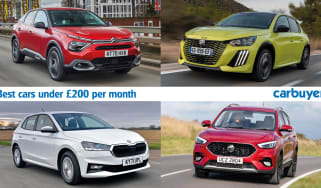 Top 10 best cars under £200 per month 2023/2024