The MINI Coupe Concept
Here's the MINI Coupe Concept. It'll be shown at Frankfurt and we reckon it previews MINI's 2011 WRC car as well as the quickest MINI ever.
It's 50 years to the day that the original Mini made its public debut. So in true golden anniversary style, MINI has created the Coupe Concept to show off the design direction of the next set of new models set to expand the MINI brand.
[See the latest issue of the iMOTOR digital magazine here]
The MINI Coupe Concept previews a production car that's due to launch in 2011 – alongside a Cabrio version – joining the MINI, Clubman, Cabriolet and Countryman SUV which will also get its launch at the Frankfurt Motor Show.
The Coupe Concept is a strict two-seater that's been designed to show how the themes of light weight and improved dynamics will dominate the MINI model line-up in the future.
But to be honest, its mechanicals aren't that different to those found in the current line-up. The Coupe Concept shares the same 3,714mm length and 1,683mm width with the Cooper S, and under the bonnet, and from the bottom of the windscreen forward, the Coupe uses the potent turbocharged 211hp 1.6-litre engine and body panels from the MINI JCW Cabriolet, save for a tweaked front bumper.
It gets interesting from the screen back, as the windscreen is more steeply raked, leaving the aluminium roof just 1,356mm high – a whole 51mm lower than the 1,407mm high Cooper. This means the Coupe is the most aerodynamic MINI, and its centre of gravity is lower for better agility. The Coupe also has a big tailgate with a 250-litre boot.
Interior-wise, there's lots of leather and new seats for more support. A pair of Chronoswiss gauges finish things of nicely – they're set on either side of the rev counter, with on e acting as a normal clock and the other as a lap timer.
And we reckon that this racing link is really important with the MINI Coupe Concept. The production car is due in 2011, the same year that the FIA is due to introduce a 1.6-litre turbo engine limit on the top class of the WRC. Could MINI be thinking about an historic return to rallying? We hope so.
New 2024 Dacia Duster arrives – popular budget SUV enters its third generation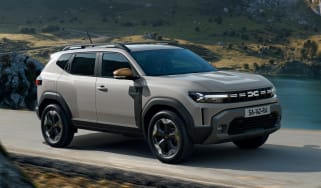 New 2024 Dacia Duster arrives – popular budget SUV enters its third generation
Best new car deals 2023: this week's top car offers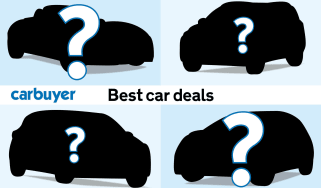 Best new car deals 2023: this week's top car offers
Top 10 best cars under £200 per month 2023/2024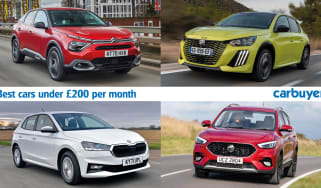 Top 10 best cars under £200 per month 2023/2024