MINI First review
It's looks like a MINI, handles like a MINI, but does it go like one?
"Aimed at young drivers with wealthy parents"
What is it?The MINI First is the cheapest MINI you can get. Aimed at young drivers with wealthy parents who wouldn't want their beloved offspring to be seen in some hum-drum Ford or Vauxhall it sits below the One in the range. It starts from just £10,950 – or £8,950 if you have a 10 year banger to chop in under the scrappage scheme. And to stop youngsters racking up massive debts with MINI's endless options list, the extras which can be fitted to the car are limited.What's it like on the outside?Well it looks like a MINI, which means it's distinctive and cool. However, the First has steel wheels which betray it's 'budget' price. And because options are limited you can't really personalise the car's appearance like you can with other MINIs by mixing and matching your own choices of exterior options.What's it like on the inside?Nice. MINI's cabins are great and the First's is no exception. It's definitely got a more a characterful interior than any other car in its class. The only let down is the standard two-spoke steering wheel. It feels plasticky and thin. But for £525, the Design Package comes with a 3-spoke sport leather wheel. This pack also includes chrome trim which further enhances the cabin.
What's it like to drive?Here lies the problem. The First is powered by the same 1.4-litre petrol engine as the One. However, the engine's power has been cut from 95hp to 75hp. The result is frustratingly sluggish performance. When you accelerate it feels as though someone has put a bulldog clip on the fuel pipe. Pretty much the only vehicles you'll be overtaking will be stationary. This is a real shame as it blights the MINI's nippy driving experience and means you can't make the most of its fabulous handling prowess.
VerdictThe MINI is a great car. But the First is a waste of time. Here's why. It may cost £1,395 less than the One. But once you add the optional air con, which as far as we are concerned is an absolute must on any new car, the difference is just £730. And this saving is just not worth the reduction in the MINI's performance. After all a MINI is supposed to be fun. But the hamstrung First, just isn't. Really, young drivers would be better off with a Fiesta or Corsa. Or spending the extra to get the far superior One!
Car Specs - MINI First
| | |
| --- | --- |
| Engine: | 1.4-litre petrol, 75hp |
| 0-62mph: | 13.2 seconds |
| Top speed: | 109mph |
| Economy/emissions: | 53.3mpg/128g/km CO2 |
| Price/On sale | £10,950/Now |
We rate: It's the cheapest MINIBrilliant design inside and out
We slate:Saving isn't worth itGutless engine
Rating:
By Mat Watson
New electric MG4 hatch to start at £25,995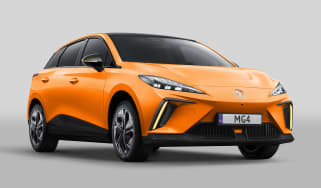 New electric MG4 hatch to start at £25,995
Kia EV4 SUV to take on the Volvo XC40 Recharge
Kia EV4 SUV to take on the Volvo XC40 Recharge
Best new car deals 2022: this week's top car offers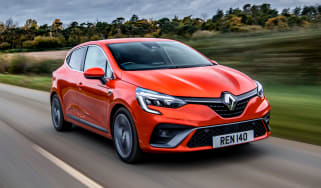 Best new car deals 2022: this week's top car offers