New Ford C-MAX revealed
The Ford C-MAX is here! Well at Frankfurt at least, paving the way for the 2010 Ford Focus later next year.
The Ford design boys and girls seem to be revelling in the new 'kinetic design' as the new C-MAX official images show, previewing the global debut at the 2009 Frankfurt Motor Show.
Read a road test review of the new Ford C-MAX, here
Displaying many of the Fiesta's design cues, these images confirm our early impressions that the C-MAX would contain a strong dose of the Iosis MAX concept injected into it. They've even painted the car in the press shots the same colour!
We think this people carrier or multi-activity vehicle (MAV) as Ford call it, has adopted the swooping roofline and coupe-like styling very successfully. Like most current new Fords, we like it.
Powering the first new Ford C-MAX will see the introduction of the brand new 1.6 litre EcoBoost direct injection petrol engine. This is a people carrier that, if the new Fiesta is anything to go by, should be a fantastic drive.
The C-MAX also showcases new practical technologies such as the blind-spot detection system and a semi-automatic parking assist feature.
On sale mid 2010, expect to see further vehicles developed from the C-MAX platform including a long wheel base seven seater version with sliding side-door and the new Ford Focus later in the year.
Words: George Chapman
Engine management light: top 5 causes of amber engine warning light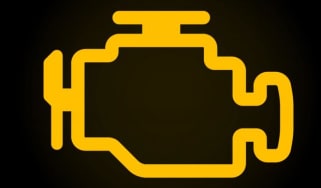 Engine management light: top 5 causes of amber engine warning light
Best new car deals 2022: this week's top car offers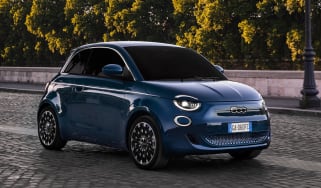 Best new car deals 2022: this week's top car offers
Top 10 cheapest electric cars 2022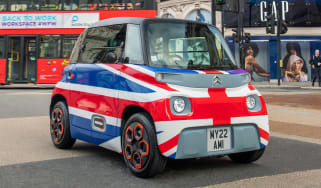 Top 10 cheapest electric cars 2022