Range Rover Sport 3.0 TDV6 HSE review
The Range Rover Sport has just been given a thorough facelift and some new engines. So let's test them out.
"There are few cars which deliver a feelgood factor to rival this one"
What is it?The Range Rover Sport has just had a thorough going-over, and this is the result. Feedback from customers was "don't change it, just make it better", which Land Rover has interpreted as give the Sport an all-new interior, all-new engines and give the chassis a thorough overhaul to boot. So what's it like?
[Click here to watch our video review]
What's it like on the outside?The Range Rover Sport was never a shrinking violet, and this slightly toned-down new version is no exception. It's still a big, imposing vehicle, but the slimmer two-bar grille and simplified front bumper help soften the Sport's bluff appearance. The new lights do give that jewel-like quality that car designers like to bang on about too, although they now have a string of LED daytime running lights in them which I'm not a fan of. New front wing vents with LED indicators and a redesigned rear bumper and taillights complete the exterior makeover.
What's it like on the inside?The Range Rover Sport's interior was a weak link, but the completely new one in this revised car is a total triumph. The level of perceived quality is well up, thanks to better-looking materials, lots of soft-touch surfaces and a 50% reduction in the button count. It's simpler, but it's way more effective. The new front seats are really comfortable too, although the command driving position is a little too high for me, as I kept banging my head on the roof. Tasteful lighting, a decent nav system and excellent Harman Kardon stereo round out an interior that's a really rather nice place to spend time.
What's it like to drive?The Sport is the most driver-focussed Range Rover you can buy, so what's under the bonnet matters. The Sport has just gained the new twin-turbo 3.0-litre diesel V6 that's also found in the Jaguar XF S. In the Sport this punts out 245hp and 600Nm, which is a handy 29% more power and 36% more torque than its predecessor. What's more, the engine also delivers a 8.9% improvement in fuel efficiency and am 8.3% reduction in Co2 emissions. It's a great engine, and suits the Sport well. Despite the car's immense bulk, the torque of the engine means you're never struggling for pace, while the super-smooth ZF six-speed auto gearbox ensures total refinement.
It's not just the straight-line performance that impresses either. The Range Rover Sport has a new Adaptive Dynamics system which continually optimises the dampers to ensure you get the best ride with the minimum body roll. This is complemented by new variable ratio steering. It makes the wheel light to use but it's very direct and accurate, allowing you to feel totally in control despite the vehicle's size. The improved brakes help on this front too.
Despite the Range Rover Sport's on-road prowess, it remains a thoroughly capable offroader too. The low range gears and excellent Terrain Response systems are all present and correct, allowing you to ascend and descend unfeasibly steep gradients, traverse muddy, rutted trails and ford some pretty deep water too. There's even a new sand launch control system which does exactly what it says on the tin.
VerdictThe Range Rover Sport is one of those cars that you almost feel guilty for liking. Even with the new toned down, less aggressive exterior tweaks, it's still a big, ostentatious SUV. But when you sit in the highly impressive new cabin, being powered along by the super-refined new engine and chassis setup, isolated from the rest of the world, the Range Rover Sport delivers a feelgood factor that very few other cars can offer.
| | |
| --- | --- |
| Engine: | 3.0-litre diesel, 245hp |
| 0-62mph: | 8.8 seconds |
| Top speed: | 120mph |
| Economy/emissions: | 30.7mpg/243g/km CO2 |
| Price/On sale | £50,695/Now |
We rate:Much improved interior Feelgood factor
We slate:It's still a big SUV Won't be cheap to run
Rating:
By Tom Phillips
Engine management light: top 5 causes of amber engine warning light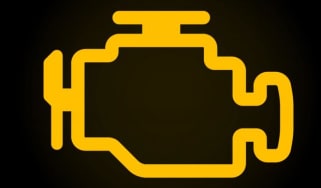 Engine management light: top 5 causes of amber engine warning light
Electric MG 4 to arrive in September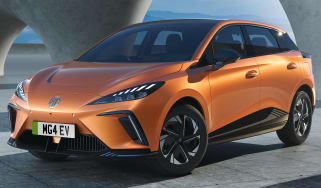 Electric MG 4 to arrive in September
Best new car deals 2022: this week's top car offers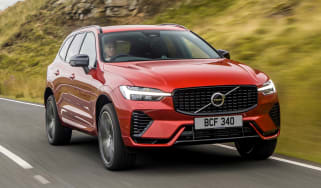 Best new car deals 2022: this week's top car offers