Skoda Fabia Sport 1.9 review
Skoda has built a Sport version of its Fabia hatch. Read our review to see if there's more to the Skoda hatch than just a Sport badge.
"Sport means better looks but the same high quality"
Usually when a car manufacturer slaps a Sport badge onto a car, they slap in more horsepower under the bonnet as well. Unfortunately, the Skoda Fabia Sport retains the standard 1.9-litre diesel making just 105 hp.
But what you do get with the Skoda Sport badge is a solid dose of panache. It sits on 16-inch alloy wheels, gets front fog lights, curtain airbags, electric front windows, a trip computer and a full body kit. Much of this sounds like it should be on the car to begin with, but considering the relatively low starting price of just £10,880, it isn't all too bad.
At only 1,015kg, the Fabia is a lightweight, but the interior will have you thinking otherwise. The big windows, and ample amount of leg and headroom give a great sense of openness to the cabin.
Skoda has lowered the car by 15mm to make it a bit more fun in the bends, but to be honest it really doesn't seem to make much difference at all. At higher speeds, the Fabia Sport still feels a bit top heavy, and in tight corners, the torque happy diesel will spin the inside tyre. Not too effective in shooting me out into the straights.
To its credit though, the ride still remains plush and comfortable. Undulations in the road are soaked up, and motorway cruising is quiet enough for soft conversations. The controls and radio are all easy to navigate, and although I was sitting in a sea of plastic, it's all put together solidly, and feels excellent.
Add to that little features like an air-conditioned glove box for keeping drinks cold, an auxiliary input for your iPod, and a boot that looks like it will swallow a cow, and the Skoda Sport is looking like a pretty sensible car.
A Skoda Fabia Sport certainly wouldn't break any class records at the 'Ring. But with the extra styling cues, decent driving dynamics and torquey diesel that returns 55mpg, the Sport proves to be a well-balanced car for the pragmatic driver who wants to have a little fun and look good too. This is the car that Skoda should have built from the beginning.
Car Specs - Skoda Fabia Sport 1.9 TDI
| | |
| --- | --- |
| Engine: | 1.9-litre diesel, 105hp |
| 0-62mph: | 10.8 seconds |
| Top speed: | 118mph |
| Economy/emissions: | 57.6mpg/129g/km CO2 |
| Price/On sale | £13,470/May |
We rate:Good build quality Roomy cabin Comfortable ride
We slate:Not so sporty Seats too firm Where's the extra hp?
Rating:
by Will Emmons
Engine management light: top 5 causes of amber engine warning light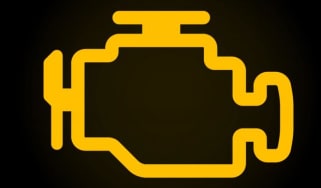 Engine management light: top 5 causes of amber engine warning light
Best new car deals 2022: this week's top car offers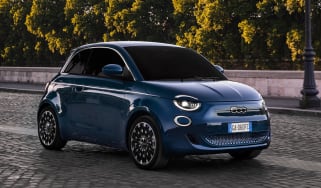 Best new car deals 2022: this week's top car offers
Top 10 cheapest electric cars 2022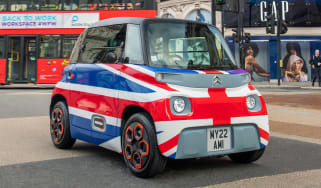 Top 10 cheapest electric cars 2022