Toyota Urban Cruiser long term review 3
We have had our Toyota Urban cruiser for just over a month now. And we've finally solved the seat riddle!
"The car has really grown on me"
Any problems?One of my complaints in the last report was that I couldn't get the Toyota Urban Cruiser's rear seat backs to fold flat. After reading the owners' manual (not very thoroughly at all) I concluded this was because you can't remove the rear seat squabs on our front-wheel-drive model.
Is this correct?Er no. Within an hour of posting my last report, I received an email from one of Toyota's product managers. Turns out that to make the seat backs fold flat all you have to do is move the rear seats forward as far as they can go before folding the backs down. Simple. Or maybe I'm the simple one. Because when I looked in the owners manual again all this was rather clear.
I have three possible explanations for my mistake: A. Someone from Toyota swapped my incorrect owners' manual with a correct one when I wasn't looking. B. The owner's manual is so boring that even though I looked at the page my brain never actually engaged reading mode. Or C. Like I said earlier, I'm simple.
[See the latest issue of the iMOTOR digital magazine here]
Anyway, I have provided a selection of pictures which show the seats folded incorrectly and correctly.
Any REAL problems?Yes. The average mpg on the trip computer won't reset. I can reset all the other things such as average speed and mileage which leads me to believe the system has a gremlin. And I absolutely promise I have checked the owners' manual thoroughly this time and it is not a case of operator error. Other than this no major problems to report.
Any good news?The UC has really grown on me (I actually refuse to call it Urban Cruiser as it's the worst car name ever conceived. They may as well have called it the Toyota Molester). I really enjoy ragging the nuts of the revvy little 1.3-litre engine. And the handling is fairly decent too.
All this means I drive it flat out pretty much everywhere. And because the car is little faster than a glacier I can do so without breaking the law. It's just a shame the brake and throttle pedals aren't closer as it's a little tricky heal and toe! Unfortunatly this clearly wasn't picked up when the Toyota Urban Cruiser was focus grouped.
What's next?Apparently the UC has voice activated summat or other – it says so on the sat nav system. So by next week I'm going to try it out to see just how effective it is. I bet you can't wait for that report eh?
Follow this link to order a brochure
Follow this link to book a test drive
See the Toyota Urban Cruiser long term review 1 here
See the Toyota Urban Cruiser long term review 2 here
See the Toyota Urban Cruiser long term review 3 here
See the Toyota Urban Cruiser long term review 4 here
See the Toyota Urban Cruiser long term review 5 here
See the Toyota Urban Cruiser long term review 6 here
See the Toyota Urban Cruiser long term review 7 here
Car Specs - Toyota Urban Cruiser 1.33 VVT
| | |
| --- | --- |
| Engine: | 1.33-litre petrol, 99hp |
| 0-62mph: | 12.5 seconds |
| Top speed: | 109mph |
| Economy/emissions: | 51.4mpg/129g/km CO2 |
| Price/On sale | £14,500/Now |
We rate:Chunky, funky looks It's a rare sight
We slate:It's really very expensive Cheap dash plastics
Rating:
By Mat Watson
Cupra Formentor SUV review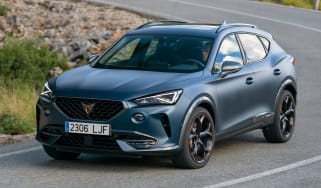 Cupra Formentor SUV review
2020 Volkswagen ID.3 hatchback: base model starts at under £30k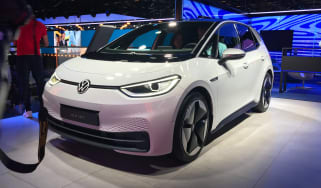 2020 Volkswagen ID.3 hatchback: base model starts at under £30k
Audi Q8 gains plug-in hybrid versions with 28-mile electric range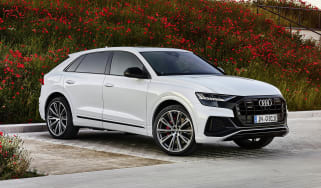 Audi Q8 gains plug-in hybrid versions with 28-mile electric range