Toyota Urban Cruiser long term review 7
We take the Toyota Urban Cruiser off-roading and investigate a number of supposed problems we've found with the car.
"We decided to boot it around Millbrook "
What have we done with it since the last update?We've investigated all the problems (some of which have turned out to be a figment of our imagination) we have expereiced with the Toyota Urban Cruiser so far. Also, we have taken it off-roading at Millbrook. Oh yes. We decided to boot it around the proving ground's quite frankly terrifying off road course. However – while the 'Cruiser may look like a 4X4, and you can have one that is, ours isn't.
What happened off-road? First we tackled a dirt track. It's just a simple oval, but with big enough bends to make decent use of the handbrake. It was here we discovered that you can't turn the traction control fully off. Makes us wonder what the point of having the button there really is?
[See the latest issue of the iMOTOR digital magazine here]
We also took the Urban Cruiser on an incredibly bumpy log route. Aside form being a bumpy drive it was so unpleasant it gave two passengers indigestion!
Finally we headed to the ditches. Which was fantastic fun. But it does mean the 'Cruiser got a tad muddy. Which means we have to clean it. And we hate cleaning cars. Still we were very impressed with how the little Toyota coped and managed not to fall apart after all the abuse it was subjected to. But then hey, it's a Toyota and so will probably outlive us all.
But in all seriousness there was a sensible reason for doing this test. Our little front-wheel drive 1.33 petrol Urban Cruiser coped with all the off road stuff admirably. There really is no point paying an extra £2,000 for the four-wheel-drive model. We doubt it would be hardly any more capable off-road, becuase the only limiting factor is the ride heigh, not a lack of traction. And the 4x4 isn't any taller.
Okay, but that about those problems you mentioned?Last update we reckoned you may be able to drive the car without the keyless go on-board. And that the car can restart itself from stop-start hibernate mode after you have left the vehicle.
So we coaxed it into Eco mode, got out (suffering a cacophony of 'bongs' on the way, we might add) and waited for it to restart. It didn't. But then we had an idea – what about having the air con on?
The air con needs a compressor, which needs the engine running, so it would make sense for it to turn on again. So we repeated the process, and you know what? It did restart.
You do need to be a weapons-grade numpty to get out of the car while it's stopped in ECO mode, though. Everything you do while you're getting out, and after you have gotten out, causes the Urabn Cruiser to bong relentlessly. Unless you're deaf - you might lose your car then.
We do think that this and the driving without the key issue is the same for all keyless cars, but we'll have a go at testing that when the opportunity arises.
Those two problems aside, how have you solved the other issues you've had?Well, the problem putting the seats down flat was due to Editor Mat forgetting how to read (we don't let him sub copy any more for this unforgiveable lack of attention to detail). The Sat Nav brightness issue was simple: our Art Editor was 'blinded' by the screen and couldn't see the giant button marked 'DISPLAY'. The average MPG counter is still broken though.
Any more?Well… yes. The range counter is stuck at 30 miles to go. Which is odd, because we have a full tank at the moment.
Partnership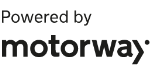 Need to sell your car?
Find your best offer from over 5,000+ dealers. It's that easy.
Follow this link to order a brochure
Follow this link to book a test drive
See the Toyota Urban Cruiser long term review 1 here
See the Toyota Urban Cruiser long term review 2 here
See the Toyota Urban Cruiser long term review 3 here
See the Toyota Urban Cruiser long term review 4 here
See the Toyota Urban Cruiser long term review 5 here
See the Toyota Urban Cruiser long term review 6 here
See the Toyota Urban Cruiser long term review 7 here
Car Specs - Toyota Urban Cruiser 1.33 VVT
| | |
| --- | --- |
| Engine: | 1.33-litre petrol, 99hp |
| 0-62mph: | 12.5 seconds |
| Top speed: | 109mph |
| Economy/emissions: | 51.4mpg/129g/km CO2 |
| Price/On sale | £14,500/Now |
We rate:Chunky, funky looks It's a rare sight
We slate:It's really very expensive Cheap dash plastics
Rating:
By Alex Goy
Tesla Cybertruck finally delivered: specs, prices and UK availability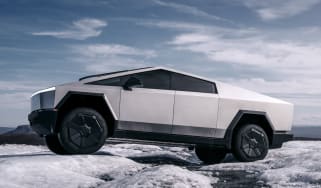 Tesla Cybertruck finally delivered: specs, prices and UK availability
Best new car deals 2023: this week's top car offers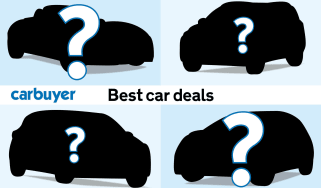 Best new car deals 2023: this week's top car offers
New 2024 Dacia Duster arrives – popular budget SUV enters its third generation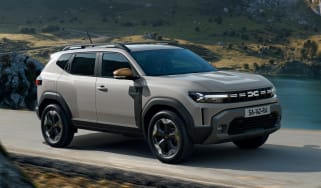 New 2024 Dacia Duster arrives – popular budget SUV enters its third generation