Vauxhall Astra five-door
The Astra has been around in its various forms for years now, though this model arrived in 2009. It immediately impressed with a cabin that rivalled Volkswagen's class-leading Golf for fit and finish and a driving experience that's not far removed from the Ford Focus'.
A wide range of engine and trim levels means the Astra can be bought for relatively little, but for more comprehensive specifications and good performance you'll need to spend a few thousand pounds more than the most basic model. The ecoFLEX versions will keep your costs down if you're a business user, thanks to low fuel consumption and tax-friendly emissions.
What is it like to drive?
The Vauxhall Astra has always trailed the Ford Focus for outright driver appeal, but this current car is the closest yet. The steering is decently weighted and accurate. The suspension blends fine ride comfort with reasonable control, with the Astra being among the best in its class for soaking up poor road surfaces - the sports suspension with SRI models does lose some of this ability. Smaller, entry-level engines are not brisk, making them a bit tiresome to drive, with the 1.4- or 1.6-litre turbocharged petrol, or 1.3-litre CDTi turbodiesel engines being the best choices in the extensive line up.
Is it comfortable?
With a cockpit feel to the interior the Astra's dashboard is all orientated to the driver. Some of the controls are a bit fussy, with the numerous switches, knobs and dials for the stereo and driver information systems a touch fiddly. There's competitive space inside, though the rear seat passengers - while generously accommodated - might feel a little claustrophobic thanks to the Astra's sloping roofline and small rear windows.
Is it practical?
The Astra brings no greater or lesser practicality than its key Volkswagen Golf and Ford Focus rivals, with the boot a decent size. Its usefulness is aided by split-fold rear seats. The Astra will carry five adults at a push, four being more comfortable, but most families will find the Astra suits their everyday needs.
Is it reliable?
Vauxhall hasn't fared well in reliability and ownership surveys until recently, and the previous Astra's relatively poor showings in things like Driver Power underline that. The current car is too new to have been included in any surveys yet, but if Vauxhall is to be believed the Astra will prove more reliable than its predecessors. Time will tell.
Is it value for money?
The Vauxhall Astra isn't quite the value proposition it once was, especially when compared to the more upmarket feeling Volkswagen Golf. Specification levels are competitive rather than generous, with the entry-level cars skimping on some fairly basic equipment, while many rivals better the Astra's economy.
Running costs
Not perhaps as inexpensive as you might imagine, with the real killer being resale value, the Astra simply not holding its value as well as it perhaps should. With economy only competitive - rather than class-leading - you'll not be making huge savings at the pumps, either. Insurance should be cheap though, as should servicing.
YOU'LL LOVE
• Nicely finished interior• Refinement• Comfort
YOU'LL HATE
• Poor retained values• Fussy controls• Questions over reliability
Tesla Cybertruck finally delivered: specs, prices and UK availability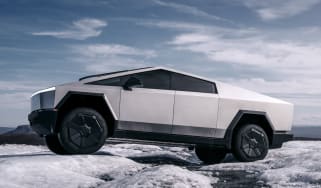 Tesla Cybertruck finally delivered: specs, prices and UK availability
Engine management light: top 5 causes of amber engine warning light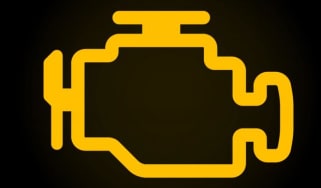 Engine management light: top 5 causes of amber engine warning light
Best new car deals 2023: this week's top car offers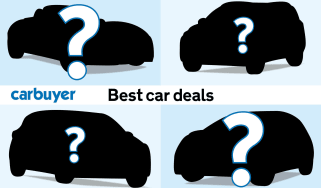 Best new car deals 2023: this week's top car offers