Volvo C30 DRIVe review
Volvo's C30 DRIVe gains the Swedish company's new eco-friendly technology. Read our review to see how the Volvo performs
"Looks like a win win scenario"
Opt to lower your carbon footprint with a C30 DRIVe – part of Volvo's new low CO2 range – and you might expect it to be a tad slower to make up for all that good karma you're earning. Well you'd be wrong.
In fact not only is the C30 DRIVe (pronounced 'drive-e') more than half a second quicker to 60mph compared to the 1.6D model it replaces, it's also arguably the best looking model in the range.
Numerous little tweaks combine to bring this C30 and versions of the S40 and V50 within the £35-per-year Band B tax threshold. These include low rolling resistance tyres, revised third, fourth and fifth gears with shift prompt, a 10mm lower ride height and more aerodynamically efficient wheels and bodywork.
As a new front grille reduces airflow into the engine bay, the ECU has been reconfigured to ensure everything runs effectively without overheating.
Don't expect enhanced sportiness however. It may have a larger spoiler, and a rear diffuser with racecar-like flattened underbody sections, but the lowered suspension is no harder than standard (so watch those sleeping policemen). The tyres may contribute a two percent improvement in efficiency themselves but they also grip less – ABS will trigger easier and I'll wager the emergency stopping distance will be longer.
But that's missing the point. If you want a sporty Volvo, buy one of the other models - the DRIVe range is intended for those wanting to minimise fuel consumption and achieve cleaner running. And I think it will appeal the kind of person who identifies with Volvo's conscientious image.
| | |
| --- | --- |
| Engine: | 1.6-litre diesel, 108bhp |
| 0-62mph: | 10.7 seconds |
| Top speed: | 118mph |
| Economy/emissions: | 64.2mpg/115g/km CO2 |
| Price/On sale | £15,084/Jan 2009 |
We rate:Cleaner, more economical Enhanced good looks No loss of luxuries
We slate :Low grip from tyres Silly name Owner's smugness
Rating:
by Ben Wall
Tesla Cybertruck finally delivered: specs, prices and UK availability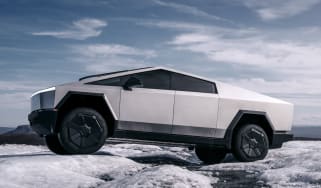 Tesla Cybertruck finally delivered: specs, prices and UK availability
Engine management light: top 5 causes of amber engine warning light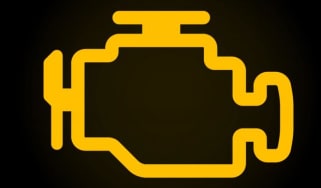 Engine management light: top 5 causes of amber engine warning light
Best new car deals 2023: this week's top car offers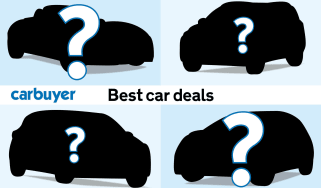 Best new car deals 2023: this week's top car offers