VW Polo Bluemotion review
The new VW Polo Bluemotion beats the Toyota Prius in the eco stakes. But at what cost? Read our review to find out.
"The Bluemotion looks like a normal car, and drives like one too"
What is it?The VW Polo Bluemotion sets a new benchmark for eco cars. Its tiny three-cylinder 75hp 1.2-litre TDI engine returns a whopping 85.5mpg and emits just 87g/km of carbon dioxide – that's two g/km less than the forthcoming Toyota Prius MkIII. To help the engine sip as little fuel as possible, the Bluemotion features longer gear ratios, to keep revs to a minimum; VW's start-stop system, which does exactly what it says on the tin; and an intelligent alternator, which only operates at full capacity when you're coasting or braking
What does it look like?The Bluemotion is all about efficiency, so the exterior of the standard Polo has received a number of tweaks. It has a smoother, more aerodynamic front bumper and grille, and the underbody is clad in plastic. The suspension has been lowered by 10mm too, and the 15-inch alloys are wrapped in some hard, low rolling resistance tyres. But to be honest, if you're not looking for the detail changes, you'd be hard pressed to tell the Bluemotion Polo apart… badges aside of course.
What's it like inside?On the inside, it's pretty much standard VW Polo. The Bluemotion gets lots of blue trim scattered around, but apart from that, there's very little change from a Polo elsewhere in the range. And that means that you don't have to scrimp on the toys, which is part of the Bluemotion philosophy of not forcing you to compromise on kit for being green; climate control and sat nav will be available when the car arrives next spring. What's it like to drive?Although the Polo's engine is a tiddler, the unit has enough torque to haul the Polo along, as long as you keep the engine at around 2,000rpm. The longer gear ratios take a little getting used to too. But once you're up to speed with driving Bluemotion-style, helped by trusting the little shift light which encourages you to stay in lower gears, conservation of momentum becomes the name of the game.
I only got chance to drive the Polo briefly, but the design and engineering changes that have been made to the Bluemotion really work - 60mpg easy to achieve on the trip computer, and 70mpg's not difficult. Impressive stuff.
Downsides are that the engine isn't exactly the last word in quietness or refinement, but its eco ability makes up for that. The low rolling resistance tyres make the ride a little harder too.VerdictWhen the VW Polo Bluemotion goes on sale next spring, it'll be Europe's greenest car with an internal combustion engine. And that's a pretty impressive claim for a supermini that still offers the quality feel, stylish looks and impressive kit list of the regular Polo. Obviously there are slight trade-offs with the ride and refinement, but if you're in the market for an eco car as your everyday motor buying a Bluemotion is a total no-brainer, as it involves so few compromises to own one.
Car Specs - VW Polo Bluemotion
| | |
| --- | --- |
| Engine: | 1.2-litre diesel, 75hp |
| 0-62mph: | 12.5 seconds (est) |
| Top speed: | 115mph (est) |
| Economy/emissions: | 85.6mpg/87g/km CO2 |
| Price/On sale | £13,000 (est)/2010 |
We rate:Great eco credentials... Minimal compromise
We slate:Harsh ride Refinement compromised
Rating:
by Bryce Richards
Speed awareness course: how much does it cost, how long does it take and how do you do one online?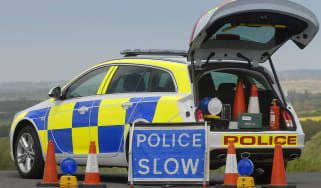 Speed awareness course: how much does it cost, how long does it take and how do you do one online?
New car delivery times: how long will you have to wait?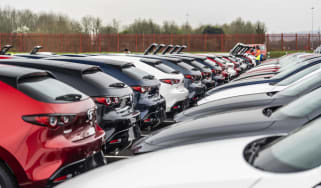 New car delivery times: how long will you have to wait?
Best new car deals 2022: this week's top car offers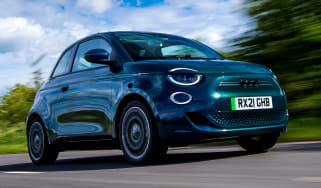 Best new car deals 2022: this week's top car offers