VW Scirocco 1.4-litre TSI and 2.0-litre TSI review
We review the 1.4-litre superturbo Scirocco and the 2.0-litre Scirocco to see which is best
"It looks great, drives well, but size does matter"
Finally, after a 16-year wait, the Volkswagen Scirocco is back! You've probably noticed from our pictures the new car looks great on the road. And let me tell you straight away that it's also fantastic to drive. So that's it then. Review over.
Only it's not. That's because anyone after a Scirocco faces a bit of a dilemma. The question is, should you go for the 2.0-litre, which is out in September, or wait until January for the 1.4-litre and save about £2,500? After all the Scirocco was originally conceived by Volkswagen to be an affordable sports car.
So does size really matter? Sadly, despite what sympathetic wives and girlfriends may lie, yes it does. Sure the 1.4-litre delivers spirited performance thanks to its clever superturbo technology, but it doesn't have the outright grunt to exploit the brilliant chassis.
You see, the Scirocco has something called Adaptive Chassis Control (ACC) which is really rather clever. This uses computer-controlled suspension to constantly adjust the damper settings depending on road conditions and your driving style. You can even choose between three different modes: comfort, normal or sport, depending on whether you want to maximize refinement or handling ability. It also quickens the steering reactions too.
All this means the Scirocco is noticeably sharper and more agile than the Golf GTi on which it is based. But to really make the most of the car's excellent handling you need the 2.0-litre engine. With this fitted the Scirocco feels like a proper performance machine rather than an affordable sports car and that's worth an extra £2,500 of anyone's money.
Car Spec
Model: VW Scirocco 2.0TSI/ 1.4TSIEngine: 2.0-litre turbo/ 1.4-litre superturboOn sale: September/ January 2009Price: £20,940/ £18,500(est)Power: 197bhp/ 158bhp0-62mph: 7.2 seconds/ 8.0 secondsTop Speed: 147mph/ 135mphEconomy: 37.1mpg/ 43.5mpgStandard equipment: Six airbags, 18-inch alloy wheels, climate control, touchscreen CD stereo, Adaptive Chassis Control
by Mat Watson
New electric MG4 hatch to start at £25,995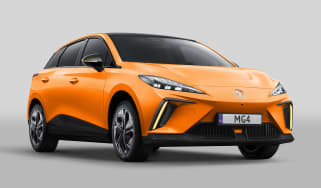 New electric MG4 hatch to start at £25,995
Kia EV4 SUV to take on the Volvo XC40 Recharge
Kia EV4 SUV to take on the Volvo XC40 Recharge
Best new car deals 2022: this week's top car offers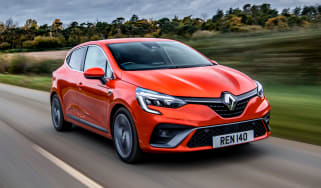 Best new car deals 2022: this week's top car offers