Citroën DS5 owner reviews
"It may look good and have a plush interior, but the DS 5 doesn't ride or handle as well as some rivals, while running costs disappoint, too"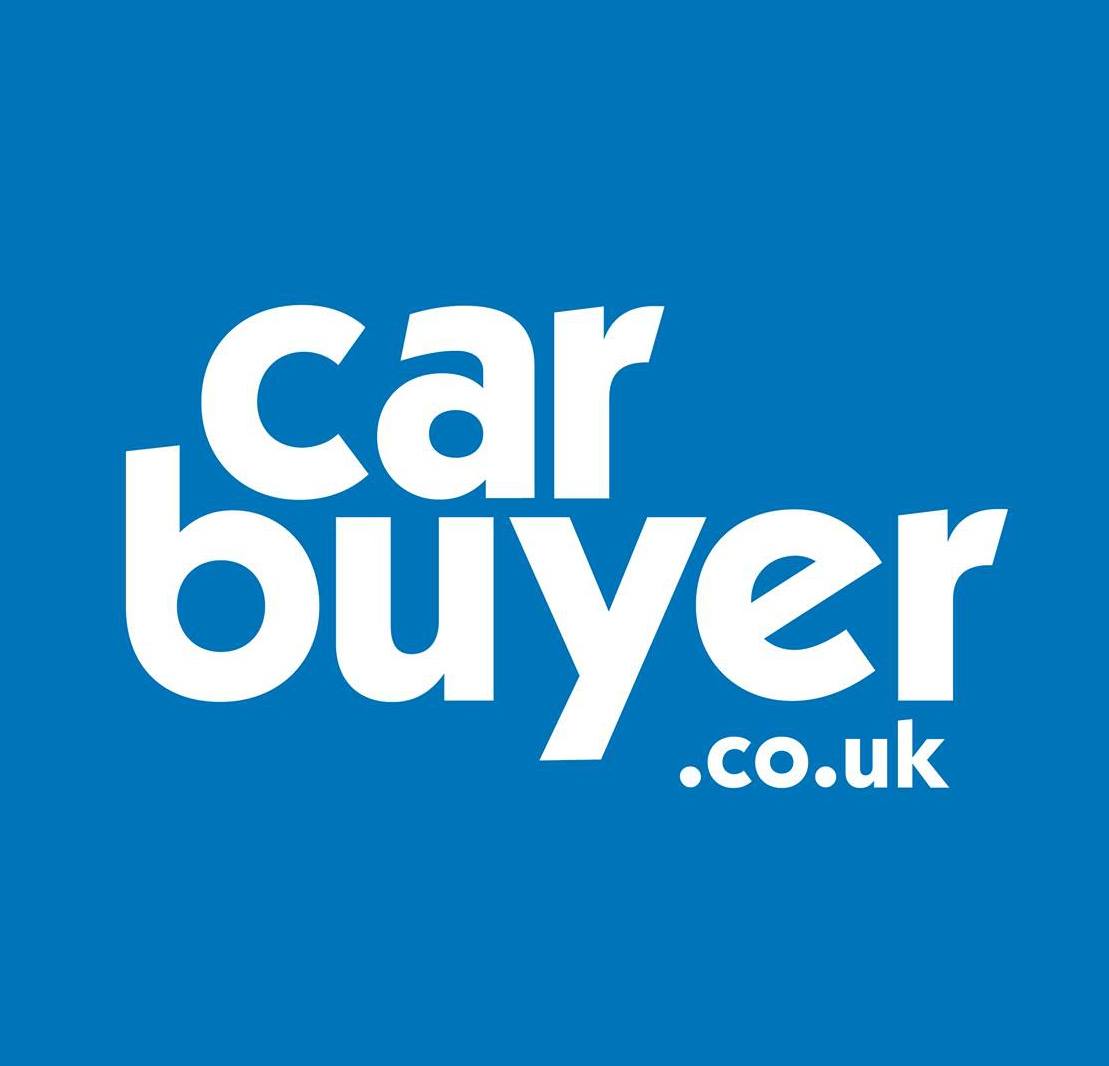 Carbuyer Rating
3.0 out of 5
Owners Rating
3.9 out of 5
56%
of people would recommend this car to a friend.
Common Problems
Electrics (1 cases)
Gearbox / clutch, Suspension, Other (1 cases)
Other (3 cases)
Gearbox / clutch, Other (1 cases)
Electrics, Engine (1 cases)
Electrics, Engine, Suspension (1 cases)
Average annual mileage
5,000 – 9,999
Review
Having had several Citroen vehicles over many years I decided to try the DS5 Sport which I had loved the look of from first intro into the UK. My last car was a Mercedes E220 convertible which was beautiful and my dream car but I needed four doors in order to drive our ageing parents around so the Merc had to go and consequently my DS5 had an awful lot to live up to. When I first drove my DS5 I found it much heavier than I expected and not as sporty as my low slung Merc but after a short time my DS5 Hybrid told me to pull over and gave me just a few minutes to do so before cutting out the engine and locking up the wheels. Luckily I had not reached the motorway that I was heading for that day because if I were in the fast lane and it stopped so suddenly we would not have made it to the hard shoulder and my wife and I would likely have been seriously injured or worse (something I told Citroen to look into as it was a major safety issue!) After several attempts to fix the problem and the same thing happening twice whilst DS's top technicians were testing it out on the motorway. The technicians eventually replaced several electrical components such as the main fuse box and other, more incidental items plus they updated the computer program. Since that time, approximately six months ago now, my DS5 hasn't had any such problems and it felt lighter and more responsive immediately after it was all done. My likes :- It is a lovely car overall with comfortable great-looking two tone black and white leather interior, heated and electrically controlled front seats with two memory settings and built in massage on the driver's seat. I love the pop up display and since being in for that computer upgrade the miles per gallon seems to be far better as the battery only mode kicks in more often than it did before the upgrade. I love the clear all round vision and the three roof lights with blinds that are electrically operated. I like that the DS5 has great aesthetic lines that make it stand out from the crowd. The keyless system is also great though these days it pays to get a blocking wallet to put your keys in to protect from thieves who may be lurking around car parks or whilst parked in your drive. My wife and I would not be without the seat position memory as we have greatly different preferences, I like to be more laid back and away from the wheel whereas my wife prefers an upright closer to the steering wheel position so going into our two memorised positions at the press of a button is brill. There are a few of niggles for me and they are as follows :- The reversing camera in my 2012 model not being night vision makes it hopelessly ineffective after dark. I am going to ask my Citroen/DS boutique if they can exchange it for me to a night vision version. My next gripe is my own preference as the voice on the sat nav is awful, certainly after having Mercs soothing female sat nav voice, DS's is very officious and doesn't soothe any senses whatsoever and you only get the choice of one male or female voice which doesn't help and is totally frustrating. Another no no is having no lit up gear section, although the gear selection is shown on the screen between the steering wheel spokes, I prefer to be able to see the gear lever at night, instead it is totally blacked out which again is unacceptable to me. Overall I do like my DS5 but am still very worried that it might suddenly cut out on me in the future and cause an accident and I never got a reply off DS HQ in France about the danger of this and it has put me off buying a future car off DS/Citroen. DS is supposed to be the Mercedes of the Citroen Group but whereas my Mercedes E220 Convertible made me feel special my DS5 does not particularly make me feel that way.
Reliability
3 out of 5
Still worried that it may cut out as I am driving?
Performance
Not the quickest response times
Version
DS 5 Sport 2.0 HDI
Average annual mileage
0 – 4,999
Review
Coming from a C5 Exclusive, the DS5 suspension was a shock. It's possibly the worst I've experienced in 45 years of driving and over 30 different cars. It dances across the road on lumpy corners. The interior is ok, but Citroen have discontinued lots of features considering DS is a "premium brand". No lumbar support on the passenger seat? Single action front seatback (the C5 had 3 options). Window controls in the centre so taking your eyes from the road is needed. Overhead controls are the same. The glovebox is even smaller than the C5 (you can't even fit the owners manual in there). The centre storage is okay, but the first stage top section is useless, I can't fit a wallet or phone in there. The USB port is in there but there's no cut out for a cable into the cabin. Sat nav, still without UK postcode search without a firmware upgrade that costs £ 62 at a dealers. There are no street names with sat nav audio. The phone connection is poor and there's a hollow echo audible. It's a decent motorway cruiser but the auto box is lumpy in town. The engine is decent but the auto box is slow to respond from a standing start. The lighting is decent too, with the adaptive headlights a real plus compared with the old pavement lighting. There's a very high step at the rear hatch, and no electric closing feature. Puddle lighting has been reduced to front doors only, they light the pavement from under the mirrors when the keyfob is pressed. It's great for getting into the car, but useless for getting out. This is a car just crying out for a major rethink. It could be a great car, but they dumped all the little goodies from the C5 for no reason. It's not a luxury car, it's just a car.
Performance
3 out of 5
Nothing special. Autobox slow to respond. OK on the motorway.
Running Cost
2 out of 5
Much higher than advertised
I would recommend this car to a friend
Average annual mileage
More than 20,000
Review
Always liked the look of this car, but instead purchased a Merc cls250 coupe. Needed a bigger boot so purchased a 2 year old ds5 with 22000 miles have covered 9k in 3 months and have had no issues apart from lacquer peeling from an alloy (local dealer ordered and replaced under warranty) Ride is ok not to firm Sat Nav does full post code search just a little difficult to locate petrol stations etc. This car has such a height tech interior and looks fantastic in pearl white
Performance
Occasionally the gearbox struggles to find the right gear at low speeds
Running Cost
Should be getting closer to 60 mpg rather than 50 as I drive a lot of motorway miles
I would recommend this car to a friend
Average annual mileage
10,000 – 14,999
Review
Really good car with excellent quality materials and great design. The stiff suspension isn't as bad as it's made out to be as also pointed out by passengers (it could be softer for when you're about town on poor roads but fine on major roads). I drive a mixture of city and motorways and consistently get around 54-55mpg. The kit and the car is great especially the heads up display, memory settings for cruise control and speed limiter as well as front and back parking aids etc. Comfortable seating which can memorise your position should there be multiple drivers. Plenty of storage even if the glove box isn't that big which isn't and issue, seeing as I rarely use it with such a big central storage compartment and side door which is where you'll be reaching. A suggestion for an update would be postcode entry for satnav (this would be great if it could be done with a software update at some point). One thing to point out with the video review is when says you can only use the key fob to open the boot, however there is actually a button under the lip so not a problem as suggested.
Running Cost
4 out of 5
Would be nice to get a bit higher MPG when in town.
Average annual mileage
More than 20,000
Review
Would not recommend this car. Too many problems and really bad fuel economy (this is a diesel hybrid, only get 48mpg with careful driving, should be nearer 60mpg I think for this type). Good points:Looks good, 4 wheel drive useful in snow. Bad points: unreliable, poor fuel economy, poor gear change, outdated sat nav, very bad radio reception. Reliability is bad, not improving Citroens already bad reputation. Hybrid gearbox failed in the second week, off the road for 4 weeks. Particulate filter failed after 3 months off the road for a week to fix, hand brake failed after 4 months, garage couldn't find fault.
Average annual mileage
More than 20,000
Review
This was the worse car I have ever driven. This is why, firstly it was told that it did 70mpg which it clearly did not, the batteries only lasted a couple of mins and it was never fully charged up. It most probably would have done more Mpg without the batteries as it weighted it down. There was not leg room in the back and you lost half the room in the boot due to the batteries. What they don't tell you also is it costs £4,000 for new batteries every four years. It also broke down four times in three years and was recalled due to a fault that could have caused a major problem. What it also amazing is that the car has a built in system which automatically shuts the car down and stops it working if it needs a service. This did it to me 20 miles after it was due and left me stranded by the side of the road. Lucky it was close to my house and not on the m25. Citreon then took it too their garage and charged me for a service....I didn't ask them to do this either. To drive the car is very comfortable and the leather seats are great, but you have a dial in the middle console which you have to keep changing to change the modes. This is very dangerous as you need to look down to do this while you are driving which is not a good idea. The car also bleeps everytime you do something wrong and gives you three seconds to do it like put the hand brake on and this is very agrovating. Also it's hard to tell if the car is running or not as it starts in battery mode and your can easily run people over as they do not hear you coming in battery mode. It also like driving a milk float in battery mode and has no acceleration, but in sports mode it goes like a rocket. 4x4 is a joke as it gets stuck if you park on a field as the car is so low to the ground so it's pointless having it. The glass roof is cool but can easily brake or chip. It also dropped in price really dramatically, I lose £16k in the first year and also Citreon really ripped me off with the car.Overall it's a car which I would not recommend to anyone unless I really did not like them.
Version
2.0 ltr manual (1955)
Average annual mileage
15,000 – 19,999
Review
Attracted to the styling and plush interior. I also liked the ride height being somewhere between a full on 4x4 and a saloon. I originally wanted a hybrid, but in what turned out to be pretty routine confusion between dealer and supplier, it wasn't until i got to the actual buying phase that the dealer found that a new hybrid wouldn't be available for months. Really I wish I had walked away, but i was quite invested by this point and ended up buying a new 1955 limited edition. Ride; its sort of sports car harsh, crashing and banging over our poor roads like nothing I have ever had. its been said before but this is no magic carpet ride, for what is a big and wide long distance cruiser (its a handful in traffic) the tuning of the none adjustable suspension is wrong. 7 inch touch screen: big and in the middle of the car, which like, however the design is just terrible, uploading anything is difficult, using a phone on the move is also pretty poor and despite it being twice upgraded by the dealer i have to use an earpiece if i want to be heard. I have a quite a few small faults and has been back to the dealer 5 times in 7 months. twice they had it over a week. The dealer though is not the problem, they are doing there best with what looks like a car design that ran out of time in development and hasn't seen enough money or effort spent on it since to iron out some pretty fundamental faults. You don't see many of these for a reason. I picked style over function as i wanted to be different, however this car is so full of faults and quirks that every journey is a frustration and that's new and under warranty: second hand? i would suggest running away screaming would be the best option.
Reliability
3 out of 5
not actually brokend down bu has to be returned 5 dimes, mostly for a fuel leak
Performance
3 out of 5
A bit of a slug here, decent mid-range boost but not a lot pf punch above 2,000 rpm. handling is tough with very little body role, but the downside is a lake of comfort
Running Cost
usually around 40 mpg, but is not a car you would thrash so i would have expected better. Long service intervals
I would recommend this car to a friend
Version
DS5 DSTYLE HDI 160
Average annual mileage
10,000 – 14,999
Review
Bought this car with 3000 miles on the clock and have done another 25000 in two years. I absolutely love it. There are plenty of gadgets: reversing cameras, sat nav, heads-up display, bluetooth, individual sunroofs and air-con controls, auto wipers and auto lights etc. The build quality and attention to detail is superb with plenty of chrome and leather trim. The cabin really is a fabulous place to be - it provides classic Citroen comfort even if the hydro-suspension does not feature. A unique looking car. I'm astounded that there are not more on the roads. It looks, feels and is awesome - when it comes time to replace I will be getting another.
I would recommend this car to a friend
Average annual mileage
10,000 – 14,999
Review
The car looks fantastic both inside and out. The leather seats are the best I have sat in with electric positioning, heating and driver massage function. It is very quiet to drive with a smooth manual gearbox. The gadgets are many but functional. The heads up display give simple information, speed, cruise, directions from sat nav. The only thing I don't like is that hype sat nav does not recognise uk area codes
Version
1.5-2 litre, Diesel, Manual
Average annual mileage
15,000 – 19,999
Review
A few silly gripes are expected with a Hi Tech French car, but I thought they could have fixed the Bluetooth, which keeps dropping connection. I ruled out it being due to my iPhone as it connected faultlessly for a year in my previous Audi RS4.
Running Cost
4 out of 5
Fuel economy is nothing special, and is way behind market leaders BMW & VAG products. Otherwise quite reasonable, except the dealer's price of Ł425 for a spacesaver spare wheel! (I didn't pay it...)
I would recommend this car to a friend
Version
D Sport 2.0 HDi EAT6
Average annual mileage
10,000 – 14,999
Review
I bought my DS5 DSport EAT6 automatic as a pre reg. It only had 20 miles on the clock and I paid £13,500 under book price. What a bargain! The ride is what most reviews criticised but I can't see what they were talking about! The ride is great! Totally acceptable. If you are thinking of buying a DS5 then take one for a drive. You will be be pleasantly surprised! Once you sit behind the wheel you feel special. It is a great place to be. It is also a big car with a big boot for me to get my golf clubs in. I love this car and I don't see many on the road. I don't understand this but I enjoy the exclusiveness.
Performance
Not the quickest car but plenty of power for overtaking.
Running Cost
5 out of 5
Cheap car tax and reasonable mpg. I'm happy.
I would recommend this car to a friend
Review
Firstly let's get the ride issue out of the way. The Hybrid on my 18 inch wheels is fine on the mixed roads I use daily. I can't speak for the non hybrid versions. Sat nav will work with UK post codes if they are entered in the "Town" section.
Reliability
5 out of 5
Window rattle fixed under warranty.
Performance
5 out of 5
Auto set up for most uses perfectly adequate. Sport plenty of grunt for snappier running. 4WD option gives more confidence on untreated winter roads. ZEV works well in town driving.
Running Cost
4 out of 5
42 mpg on commute 55 mpg on motorway.
I would recommend this car to a friend
Average annual mileage
5,000 – 9,999
Review
Extremely comfortable. Haven't experienced any issues with Bluetooth, sat nav etc. Just wish it had a cup holder in front for something bigger than an espresso! It is very quiet and economical. Daily commute of 56 miles round trip with 30 of those miles being motorway returns consistent 48mpg. Seats area really comfortable with heating, lumbar support and massage. Researched running costs, replacement tyres etc and not too bad at all. It feels safe and I feel well protected. The automatic gear box is a responsive 6 gears with a seamless change. No obvious lag or lurching on change of gear. Genuinely a lot of car for the money. I got an ex demo with 700 miles on the clock for a little over 23k. Genuinely pleased with this car.
Reliability
5 out of 5
Fully reliable - no issues.
Performance
5 out of 5
A nice relaxing drive on the motorway. Negotiates minor roads well with little effort.
Running Cost
5 out of 5
Nothing outside the market average. Get the service plan, it's cheaper.
I would recommend this car to a friend
Average annual mileage
10,000 – 14,999
Review
Different to anything else on the road. Looks good compared to the typical german 3 box saloon and surprisingly practical. The suspension is not as harsh as the reviews suggest although it is firm (this is apparently acceptable for german marques but not Citroen) The fuel consumption isn't bad for a 2.0-litre diesel and the torque is excellent from low revs right through the rev range. It's different, it's quick, it's great....
I would recommend this car to a friend
Average annual mileage
15,000 – 19,999
Review
Great comfortable car. I bought it at 3 years old for a very attractive price - depreciation is high at the beginning. I have a post-facelift model with modified rear suspension making this car a great cruiser. Like: engine (powerful enough and economical), very comfortable seating, plenty of features (like head-up, seat massage etc.) Dislike: no place for a mobile phone, a bit imprecise steering, poor rear visibility.
Performance
5 out of 5
181HP are more than enough
Average annual mileage
10,000 – 14,999
Review
Oh dear. Good points, it's like nothing else on the road. No one knows what it is. The interior is the fanciest place to be and the wow factor is unbeatable. Even the german car sheep I know are gobsmacked. The ride is perfect, not too firm in any way shape or form. It goes like a rocket if you want it to (this is also a bad point...). Gearbox is a little slow unless in sport mode. Loads of toys. Bad points - fuel economy... I have always got near the manufacturers claims, literally always, in every car I have owned but this one I cannot get anywhere near. Max I have seen is 55mpg and that was doing 53 on the motorway. Any faster and you are in the 40's. Its supposed to do 70's, not a chance. Its just too heavy and really not worth it as a hybrid. I don't like having to turn the dial to sport mode if I want to give it some beans, auto should mean auto but it's auto between normal and engine off only. 34k new, a year later its worth 17k with 4k miles on it. That's the only upside of a boring german box.
Reliability
3 out of 5
A few recalls, knocking on the suspension the dealer assured me was in my head ( it really wasn't).
Performance
Excellent, very surprising given the weight of it.