Budget 2022: Sunak cuts fuel duty by 5p per litre
Package of measures includes fuel duty cut for a year and higher threshold for National Insurance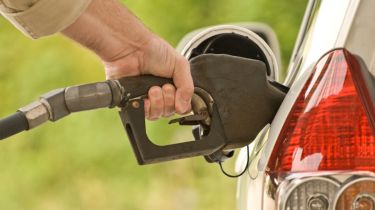 Fuel duty cut until March 2023
Will cut the average price of petrol to £1.62 per litre
Campaign groups hit out at 'greedy' petrol retailers
Chancellor Rishi Sunak has announced a 5p reduction fuel duty tax as part of the latest UK Budget announcement. The cut in fuel tax should make the cost of petrol and diesel 5p cheaper per litre, which may come as little consolation to buyers who are currently paying record prices for fuel.
The reduction in fuel duty comes into force from 6pm on Wednesday 23 March, and is to last for a year. While the announcement is welcome, the RAC has estimated that it will only reduce the cost of filling up a family car by around £3.30.
The BBC's Reality Check service reports that the average price of petrol is now 40p per litre higher than it was in spring 2021, and that equates to the government getting an extra 7p in VAT (Value Added Tax). That means that even by cutting fuel duty, the government is still earning more per litre than this time last year.
The average price of petrol is currently £1.67 per litre, while it's £1.79 for diesel.
Fuel duty makes up 58p per litre, with an additional 20% of that being taken as VAT. It's been the same since 2011, but now high energy prices have been compounded by the consequences of the Russian invasion of Ukraine. The UK will end its reliance on Russian oil by the end of the year, which may push up prices further.
Earlier this year, petrol retailers were accused of keeping their prices high and taking extra profits after the price of oil dropped.
Other measures announced in the 2022 Spring Statement include the National Insurance threshold being raised by £3,000 - which is said to equate to a tax cut of £330 for 30 million people. VAT will be taken off household energy-saving measures such as insulation and solar panels, while retail and hospitality businesses will get reduced business rates.
Labour's Shadow Chancellor, Rachel Reeves, said the budget didn't go far enough to support working people.
Read our guide to the best cheap-to-run cars