Electric cars already have more range than the average driver needs: survey
Modern electric cars meet the budget and range needs of car buyers and that more diversity in ownership could be needed, according to a new report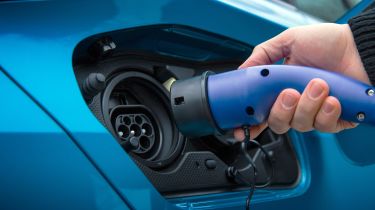 A report from Carbuyer's parent company Autovia has been published today that highlights how modern electric cars are able to meet the needs, particularly range and budget, of car buyers who have said they are still waiting for these advances.
The data is based on responses from tens of thousands of car buyers across the UK and has been published as part of the first issue of Autovia Insights Quarterly (aiQ). The report says that despite average weekly driving range falling consistently for more than 10 years, buyers are saying that they want more and more range.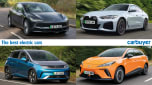 Top 10 best electric cars 2023
According to the report, even though today's electric cars are easily able to accommodate the needs of an average driver over a normal week, buyers are still reluctant to choose an electric car and cite range as a big factor in that decision.
The study also looked at the type of people who buy electric cars, and at the moment it's mostly older men that choose the new type of car - specifically, those who are richer than the average car buyer and between 66 and 75 years old. However, the data also found that the buying decisions for cars are mostly made along with the rest of the family – it's just that men end up as the registered keeper more often.
The fact that electric cars tend to be more expensive to buy than petrol or diesel cars is one explanation for this lack of diversity given in the report, and that retired people are more likely to be flexible with the journeys they do.
Other interesting points found in the report include that electric car owners are less likely than petrol or diesel car owners to want to change to a different type of engine - which means they are happy with electric power and want to stick with it in the future.
The report also found that electric car buyers are more likely to be willing to buy a car completely online, without ever visiting a dealership, and that more than 80 per cent of car buyers in general didn't even consider an electric car.
The report summarises that it's important for policy makers to consider things such as the perception of electric cars and the diversity of who owns them when making future plans. The report is part of aiQ issue one and is free to read here.
Check out our guide to buying an electric vehicle and our guide to fast charging and rapid charging.