Budget 2014: Fuel duty to be frozen
Drivers get little help in the fight against high running costs in the Budget 2014 announcement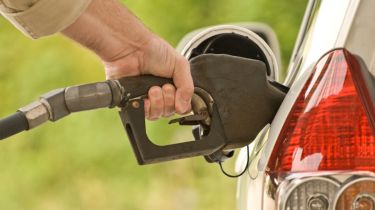 Chancellor George Osborne presented his budget for 2014 to the House of Commons at lunchtime today, and there wasn't a huge amount to cheer about from a motorist's point of view.
In the statement, Osborne made a number of important announcements that will affect the motor industry and we've rounded up everything you need to know before the changes come into force from the start of April.
UPDATE:
The Budget 2014 has confirmed that motorists will pay more Vehicle Excise Duty (VED) from 1 April 2014. The cost of VED will rise in line with inflation, which means most road tax bands (D to K) will go up by around £5, with the higher bands (L and M) increasing by £10. Bands A, B and C will remain unchanged.
Hidden deep within the Budget document was news that the Government will introduce a rolling 40 year VED exemption for classic cars - meaning that any car that is more than 40 years old will not have to pay road tax.
What does the Budget 2014 mean for motorists?
Delivering the speech at lunchtime today, Osborne announced that a fuel duty increase, due in September 2014, would be cancelled. However, this was revealed back in the Autumn Statement when he confirmed that all duty rises would be frozen until 2015. Nothing new there, then.
Again Osborne was keen to point out that the price of fuel is now 20p cheaper under the Coalition Government than it was a few years back, thanks to numerous fuel duty freezes.
In addition to his comments on fuel duty, the Chancellor has announced that the Government will make an extra £200 million available to help repair potholes on UK roads. This will be available for local councils to bid for – and will go some way to fix the state of disrepair suffered during the recent flooding.
However, with a reported £10.4 billion backlog on road repairs currently outstanding, it's unlikely to make a major dent in the poor state of the UK's roads. In fact repairs in the Redbridge area are estimated to be at £80 million alone.
Company car tax is set to increase by two per cent for cars emitting more than 75g/km of CO2, which essentially means all company cars apart from those that are Ultra Low Emission Vehicles.
Osborne also announced that company car users who use company-bought fuel privately will see their benefit-in-kind tax bills increase from April this year. The fuel benefit charge multiplier for company cars will increase from £21,100 to £21,700.
We'll be updating this article throughout the day – so check back later to stay fully up-to-date on what the Budget 2014 means for British car drivers.
Engine management light: top 5 causes of amber engine warning light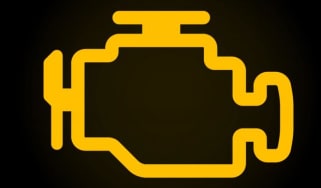 Engine management light: top 5 causes of amber engine warning light
Best new car deals 2022: this week's top car offers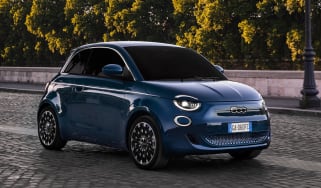 Best new car deals 2022: this week's top car offers
Top 10 cheapest electric cars 2022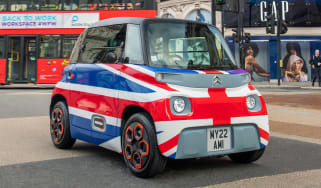 Top 10 cheapest electric cars 2022