Alfa Romeo Giulietta Progression revealed
Special edition Alfa Romeo Giulietta gets reduced price for 60th anniversary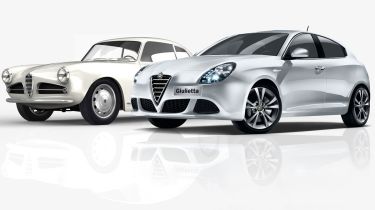 Nearly 60 years ago, Alfa Romeo launched the original Alfa Romeo Giulietta Sprint at the Turin Motor Show, and today the company will celebrate the model name's diamond anniversary with a new special edition – the Alfa Romeo Giulietta Progression.
Central to the special edition's appeal is a £1,250 discount that will be offered to any customer that buys the car using the company's finance scheme – either via Personal Contract Purchase or Hire Purchase – between 7 and 22 April. The saving equates to the price of the first Giulietta back in 1954.
The special edition comes complete with Lunar Pearl paint – one of numerous additions to the 2014 Alfa Romeo Giulietta range – which would usually cost £510 extra.
The car's 118bhp 1.4-litre petrol engine gets it from 0-60mph in 9.4 seconds and on to a top speed of 121mph. It'll return up to 44mpg and emissions of 148g/km, meaning road tax will set you back £145.
Further to this, buyers of any Alfa Romeo Giulietta (within the same time period) will automatically be entered into a prize draw that means they could win the car outright for just £1,250.
Other updates across the 2014 range include new engines, the inclusion of Alfa Romeo's Uconnect touch-screen infotainment system (now standard fit), a variety of new seat upholsteries, and a choice of new colours.
News of the special edition – and the revisions for 2014 – come as a welcome boost to a model that offers eye-catching looks (and comparative rarity) but, in reality, is outclassed by rivals such as the Volkswagen Golf, Ford Focus, Hyundai i30, and the Kia Cee'd.
To read our in-depth review of the Giulietta – and of all the other models from across the Alfa Romeo range – head to the Carbuyer Alfa Romeo reviews page.
New Alfa Romeo Tonale SUV prices and specifications announced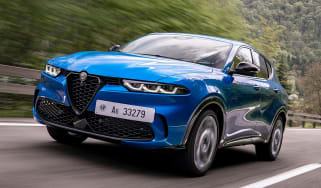 New Alfa Romeo Tonale SUV prices and specifications announced
Best classic cars to buy in 2022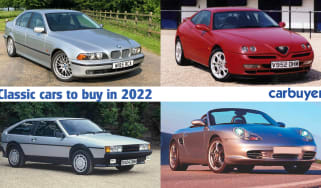 Best classic cars to buy in 2022
Alfa Romeo Giulia and Stelvio Estrema models revealed
Alfa Romeo Giulia and Stelvio Estrema models revealed