Most popular cars: Sports cars in decline
SUVs outsell city cars and sports cars as UK car market evolves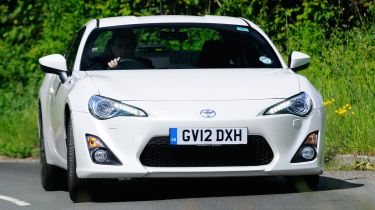 The British motor industry is evolving, and recent research has shown that the types of cars we're buying has changed drastically over the past 10 years.
Considering how petrol prices have risen over the past decade, it's no surprise to see a drop in sports car sales and growing interest in economical city cars. That said, SUVs and MPVs have grown in popularity, regardless of their relatively thirsty petrol and diesel engines – though the advent of two-wheel drive crossover models and more efficient engines means they're a world away from the gas-guzzling 4x4s from 2004.
The chart below shows that in the past 10 years the demand for city cars has risen by a whopping 122%. Even though the supermini has continued to stay a favourite for 10 years, sales have dropped by a not-insignificant three per cent.
The types of cars we are buying have become just as important as the manufacturer we buy them from. South Korean brands Kia and Hyundai have enjoyed a huge growth in sales with each seeing figures more than double. Proton and Renault on the other hand have seen their sales drop drastically in the same period.
But it's not just established brands enjoying growth in the UK market. Newly reinvented British maker, MG, sold over 750 cars in 2013 compared to just 500 the year before. What's more, the arrival of the MG6 hatchback saw the MG go straight in at number six in 2014's Driver Power owner satisfaction survey. The car manufacturer is aiming to boost its sales to 4,000 this year by doubling their 44-strong dealer network.
Romanian car brand Dacia sold 17,146 cars in its first full year in the UK, thanks to the success of its Dacia Duster and Dacia Sandero models. Later additions include the Dacia Sandero Stepway and Dacia Logan MCV, which the manufacturer hopes will aid further growth in the UK car market.
It's not all good news though. Renault, Subaru, Chrysler and Lotus all saw a decline over the past 10 years – with Proton sitting at the bottom of the list with a 99% drop in sales from 1,754 to just 20 cars in 2013.