Jaguar Land Rover launches personalisation department
JLR Special Operations team to produce high performance, heritage and bespoke models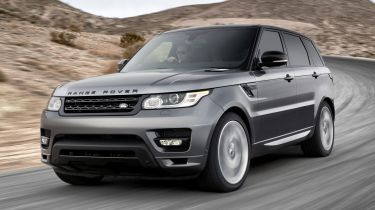 Jaguar Land Rover has announced a new Special Operations division that will focus on high performance versions of current models, one-off commissions and a new range of branded products.
It replaces the old Engineered To Order team that produced vehicles like the Range Rover Autobiography and Jaguar XFR-S.
The new division will have four sub-divisions, concentrating on special vehicles, personalisation, historical models and branded goods.
The new Special Vehicle Operations (SVO) badge will appear on performance orientated versions of Jaguar and Land Rover models, with a super-fast version of the Range Rover Sport likely to be among the first models launched.
Also within Special Operations' brief will be cars like the lightweight Jaguar E-Type, the recently announced project to produce six racing E-Types using original plans and methods that follow on from the original cars. The first model is already underway and all six already have buyers lined up.
Special Operations will also be offering servicing and restoration to owners of old Jaguars and Land Rovers, with a workshop already being used at Jaguar's spiritual home at Browns Lane in Coventry.
Special Operations will have its own state-of-the-art paint shop to enable Jaguar Land Rover to offer a wider range of car colours. It will also have a customer commissioning suite, where buyers can work with the Special Operations team on bespoke models and personalisation.
For more information on the standard Jaguar and Land Rover ranges, visit the Jaguar Carbuyer reviews page, or the Land Rover Carbuyer reviews page.