Citroen C1 vs Toyota Aygo vs Peugeot 108
Which city car should you buy? We compare three small cars from Citroen, Toyota and Peugeot
You may well have noticed a similarity between the Citroen C1, Toyota Aygo and Peugeot 108, and that's because the trio are the result of a collaboration between the three brands. First introduced in 2005, these city cars are now in their second generations and go head-to-head with models like the Hyundai i10, Skoda Citigo and Volkswagen up!.
So, how should you choose between the C1, Aygo and 108? It's a tricky decision, especially considering they share a lot of parts and cost similar amounts to run.
To make things easier, we've broken down all the key information into sections including comfort, practicality, reliability and value for money.
MPG, running costs and CO2
None of these cars will break the bank, because all three are fitted with the same 1.0-litre three-cylinder petrol engine. The Peugeot 108 and Citroen C1 were previously also available with a 1.2-litre petrol, but this isn't currently offered. All three cost £140 a year in annual road tax.
The Aygo, C1 and 108 can return up to 68.9mpg with a five-speed manual gearbox and they emit 93g/km of CO2. This means company-car drivers will be liable for 19% Benefit-in-Kind (BiK) taxation. With an automatic gearbox fuel economy drops slightly to 67.3mpg and emissions climb to 95g/km, increasing BiK to 20%.
City cars are popular with young drivers and insurance groups for the Toyota Aygo start from group six, while the Peugeot 108 is in eight to nine depending on the model, so monthly payments should be affordable for most drivers.
Interior and comfort
These are clearly cars built to a tight budget, but they also boast better interiors than the previous models. The availability of a touchscreen display lifts the dashboard and gives a more up-to-date feel, while most of the materials you can see and touch have been improved.
With similar quality across the board, which car you prefer is likely to come down to individual styling. We'd recommend you take a trip to the dealerships to sit inside each car and choose the one that best suits your taste.
Practicality and boot space
Despite the fact that these cars share so many parts, the boot in the Toyota Aygo is slightly smaller than that in the Peugeot 108 and Citroen C1 due to a slightly curvier exterior design. The 168-litre boot in the Aygo is 29 litres bigger than the old model, but it still falls short of the competition.
If outright boot space is a priority (it usually isn't for a small city car) then we'd suggest opting for either the Citroen or Peugeot. The 196-litre boot in both these cars is marginally bigger and will allow for at least a couple of extra shopping bags. That figure takes into account a small space under the boot floor – and if you opt for a space-saver spare wheel, total boot space drops to 180 litres.
Space up front is very similar, with all three cars offering decent head and legroom and plenty of seat adjustment. The same isn't true in the rear, where anyone over six feet tall will struggle on long journeys.
Reliability and safety
This is the Toyota's trump card. Where Peugeot and Citroen languish in the second half of the 2018 Driver Power reliability table, Toyota came a respectable 12th out of 26 manufacturers, while Peugeot was a middling 17th and Citroen languished in 25th. All three cars share the majority of their parts, but Toyota's reputation for reliability has impressed owners in recent years.
When the independent crash-test body Euro NCAP released its results for the Toyota Aygo in 2017 they gave it a dual rating. This means In lower trim levels it scored three out of five stars, while models fitted with Toyota's Safety Pack were given an extra star. This is thanks to safety kit that can brake automatically if an imminent collision is detected and warn you if you drift out of your lane.
The Peugeot 108 and Citroen C1 were awarded a four-star Euro NCAP in 2014, but this was before tougher new testing came into force. In reality, the three-star rating of the Aygo is a better benchmark for versions that do without autonomous emergency braking.
Engines, drive and performance
The Citroen C1, Peugeot 108 and Toyota Aygo are only available with a 1.0-litre engine, which is best suited to town driving. All three feel quite nippy in lower gears - helped by an enthusiastic soundtrack - but performance quickly drops off at higher speeds. Acceleration from 0-62mph takes 13.8 seconds with a manual gearbox and a leisurely 15.2 with an automatic fitted.
In terms of driving fun, all three cars feel largely the same. The steering is light and visibility is great – but if you want a car that can put a smile on your face every time you drive it, we'd upgrade to the slightly larger Ford Fiesta, or even opt for a Skoda Citigo.
Price, value for money and options
As with many new cars, all three manufacturers have put a focus on personalisation. In fact Toyota is advertising the fact that its new Aygo comes with a choice of nearly half a million trim and colour combinations.
Standard equipment on the Toyota includes a USB plug, hill-start assist and LED daytime running lights, and the same kit is available on all models of the Citroen C1 and Peugeot 108. However, only the Peugeot and Citroen come with the option of a full-length folding fabric roof – so if you like your city car with a hint of convertible, then your choices are limited. That said, Toyota is hinting that a fabric-roof version of the Aygo will be available sometime next year.
Verdict
Overall, all three offer almost identical running costs. On the flip side, our Driver Power data suggests Toyotas are likely to be more reliable in the long term, with better customer service at dealerships. All Aygos come with a comprehensive five-year warranty – going some way to offset the slightly higher list price. There's very little to tell the three apart when it comes to interior quality and it's a level playing field in terms of standard safety kit, but for the above reasons we'd argue the Aygo is a sensible buy - if you like its styling.
Best city cars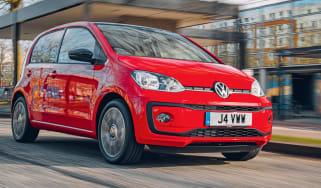 Toyota Aygo gains JBL Edition amid 2020 updates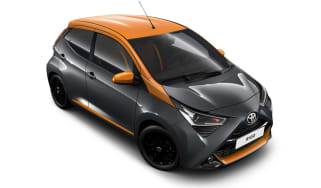 Toyota Aygo gains JBL Edition amid 2020 updates
Cupra Formentor SUV review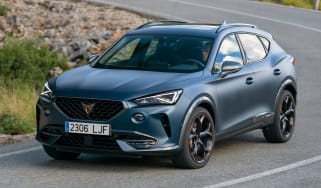 Cupra Formentor SUV review
2020 Volkswagen ID.3 hatchback: base model starts at under £30k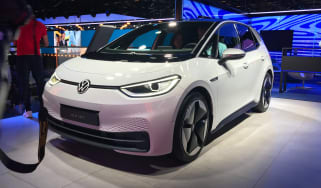 2020 Volkswagen ID.3 hatchback: base model starts at under £30k
Audi Q8 gains plug-in hybrid versions with 28-mile electric range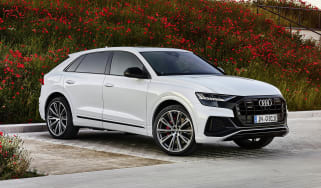 Audi Q8 gains plug-in hybrid versions with 28-mile electric range