Peugeot 108 hatchback review (2014-2022)
"The Peugeot 108 looks good and costs little to buy or run, but it's starting to show its age in a competitive class"
Pros
Available with full-length folding roof
Impressively cheap to run
Very well equipped
Cons
Not much space in the back
Other rivals are better to drive
Smaller engine struggles on the motorway
Twins and triplets are all the rage in the city car class, as manufacturers look to spread the cost of development and boost profit margins by sharing platforms and parts in what is a very cut-throat end of the business. Many buyers expect a few nice features, good refinement and a decent amount of space, plus a low monthly price. The Peugeot 108 is part of a trio that use the same platform with the Citroen C1 and Toyota Aygo, while the Hyundai i10 and Kia Picanto are also closely related. It's a similar story with the SEAT Mii, Skoda Citigo and Volkswagen up!, even if the SEAT and Skoda are now electric-only.
Many more city cars will go electric, as it's becoming too expensive for companies to ensure they pass stringent emissions legislation. The Smart ForTwo and Honda e are two other small EVs, while the Fiat 500 is now also available as a pure-electric model. Electric cars have higher price tags than petrol equivalents but running costs are much lower; recharging costs a fraction of refilling a tank and EVs are VED (road tax) exempt.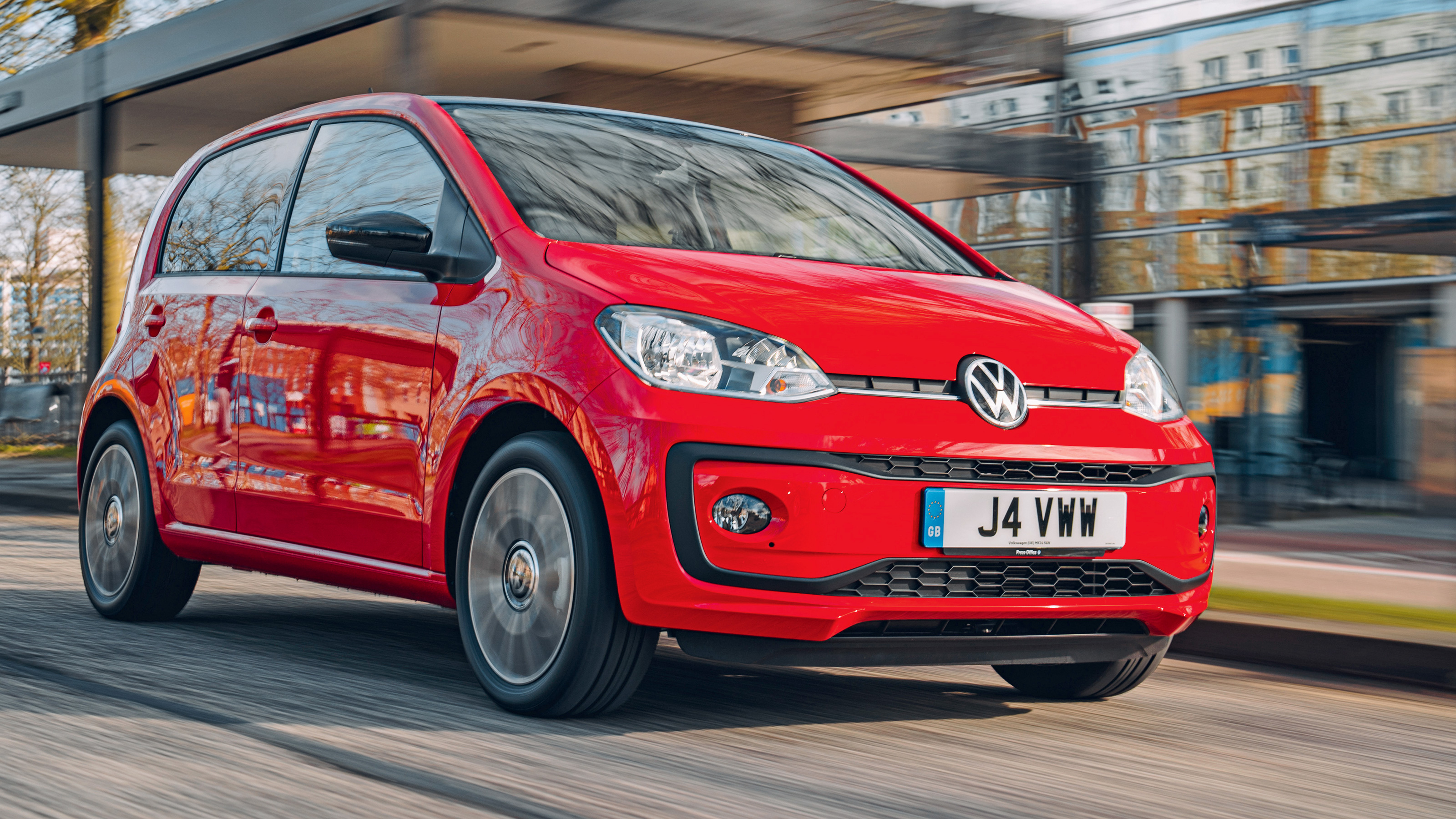 Top 10 best city cars 2022
While the Peugeot 108 shares many parts with the C1 and Aygo, the good news for consumers is that modern engineering techniques mean they're far more than clones with new badges stuck on the boot. So that the cars have differences and aren't just selling on price, the brands involved make sure the individual models have different looks, equipment and marketing.
In the case of the 108/Aygo/C1 trio, the Peugeot arguably has the most upmarket design, especially if you're not sold on the Toyota Aygo's bold 'X' nose. Originally there was plenty of choice, with three or five doors and the option of a retractable canvas roof to let some air into the interior on the 'Top!' model, but Peugeot has recently slimmed down the range, with three-door models, the automatic gearbox and the fabric roof all dropped. Three well-specced trim levels remain.
Like the other two, the Peugeot only has one engine option now - a three-cylinder 1.0-litre petrol with 72bhp. It's economical and has just enough power to cope with a motorway, but it will still need to be worked hard to accelerate down a slip road, overtake slower traffic or climb a steep hill.
There's a five-speed manual gearbox, which is now the only choice. Previously, you could pay £500 for a 2-Tronic 'piloted manual' transmission. This did away with the clutch pedal and could be used like a conventional automatic, but it wasn't as smooth or economical and took some getting used to.
The 108 is never going to be fast, but the advantage of this lack of performance is that insurance companies look upon the 108 very favourably - it is very cheap to cover, making it especially popular with young drivers. Peugeot also offers a package where all your insurance, servicing and breakdown cover costs are rolled into the monthly price, called 'Just Add Fuel'.
The 108 is the smallest model Peugeot sells, but clever packaging means four adults can fit inside, even if back-seat passengers might start to complain on longer journeys. The boot is small as expected, but big enough for most shopping trips and easy enough to access thanks to a low loading lip for the class.
There are several trim levels to satisfy customers, from the current entry-level Active through to Allure and the special-edition Collection trim. We think the Active model is a good bet, with essentials like air-conditioning, Bluetooth, DAB radio and a seven-inch touchscreen infotainment system making it a well equipped city car. You can also choose vibrant trim pieces if you want to give the interior a lift.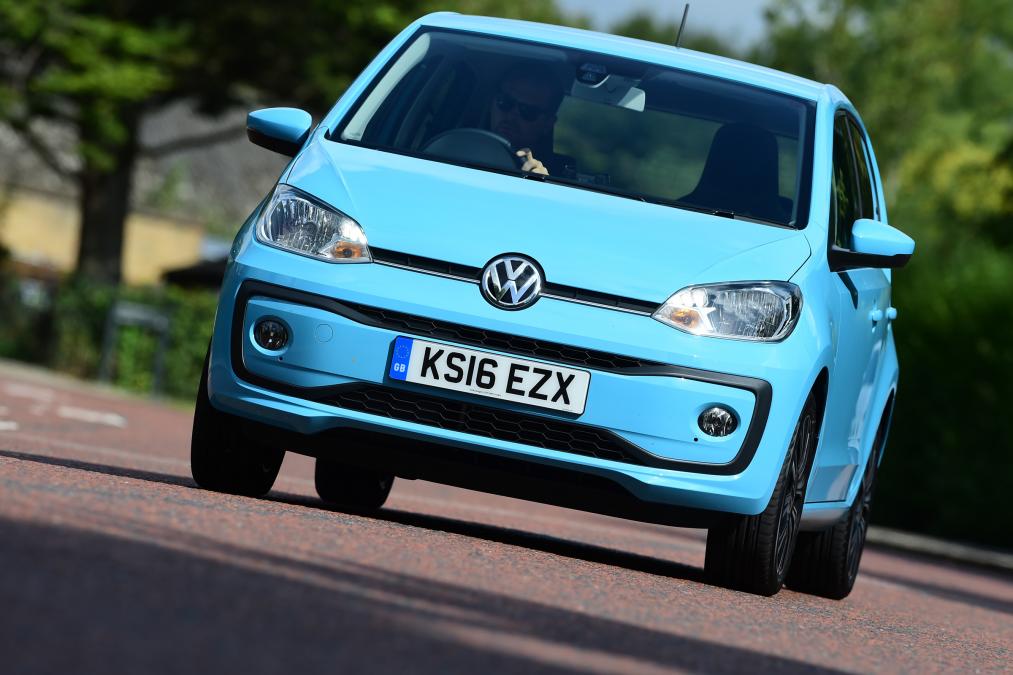 Top 10 best first cars 2022
Considering its tiny size, the 108's four-star Euro NCAP crash-test result isn't too disappointing and comparable with several rivals. Six airbags, anti-lock brakes and electronic stability control are standard features regardless of trim level.
In our 2020 Driver Power owner satisfaction survey, Peugeot finished 8th out of 30 manufacturers. Owners praised the brand's fuel economy, reasonably priced servicing and the smooth ride of their cars. Overall, an average of 12 per cent of owners reported a fault within the first year of ownership.
Rivals like the Hyundai i10 and Volkswagen up! are more fun for keen drivers, but the 108 has light steering that makes it agile in town and easy to park, while undercutting most of its competitors.