Best car dealers 2014: Driver Power
We've rounded up the best and worst car dealers, according to 50,000 car owners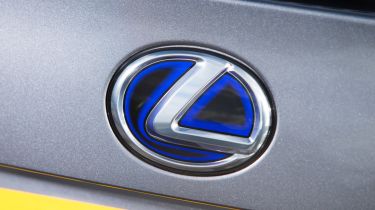 The 2014 Driver Power owner satisfaction survey has today revealed the UK's best and worst dealers, following over 50,000 responses from drivers across the country.
Lexus topped the survey for an impressive 12th time in 12 years, proving that no one does it better than the Japanese luxury brand. It came first in every category – including helpfulness, cleanliness and technical knowledge – apart from value for money, where it still placed a respectable fifth.
Evan Jones, a Lexus GS owner from Wigan said: "The staff were incredibly helpful. I was interested in another car but it wasn't available. Then I saw this model in the showroom and the whole process was easy."
Since taking delivery, the top-notch service continued. Evan said: "My tyre started to go down and I was in the area. I took it in, they sat me down with a coffee and looked at it there and then. And it was all done free of charge."
Second place was awarded to Honda, which jumped two places to enter the top three. Solid progress across the board saw third place finishes for workmanship, cleanliness and technical knowledge, as well as second for progress and cost of work.
Porsche jumped three places to finish third – with strong scores in all areas apart from cost of work and value for money, which is hardly a surprise for a premium sports car manufacturer.
The remainder of the top 10 went to Skoda, Subaru, Toyota, Jaguar, MG, Peugeot and Kia. MG's eighth place finish was particularly impressive, considering the newly rejuvenated Chinese-owned brand didn't rank at all last year.
The bottom of the table tells as much of a story as the top though, with the bottom two places occupied by a pair of Volkswagen Group giants – SEAT (32nd) and Volkswagen (31st).
Volkswagen dropped six places to finish one from bottom, with owners slating their dealers' helpfulness, workmanship and technical knowledge. In fact, VW finished in the bottom quarter in every one of the Driver Power categories – disappointing news for the German car maker.
SEAT fared even worse though, ending up a flat bottom in every area apart from value for money – where it finished 25th out of 32. Comments received from owners backed this up, with one saying their dealer was: "rude and incompetent, unwilling to help," and another complaining that the service department was: "rude and slow to fix problems, causing return visits."
Other surprise entries at the rear of the table were Audi (26th), Nissan (25th) and BMW (22nd). But it was a good year for Dacia, which entered the ranks 15th place.
You can read the full results, including owner comment and common complaints, in this week's Auto Express magazine, out now.