More kit for new Hyundai i20
The new Hyundai i20 will be priced slightly higher than the current car
The new Hyundai i20 will cost from £10,695 when it goes on sale in January 2015. The price represents a £500 increase over the current model.
The range starts with the entry-level Hyundai i20 S model, which features electric front windows, remote central locking, tinted windows an a stereo radio with a USB port, but you'll need to spend another £750 for the i20 S Air to enjoy air-conditioning. Both models feature a 1.2-litre petrol engine.
Another S model is the i20 S Blue, which has a range of fuel-saving features and a 1.1-litre diesel engine for CO2 emissions of just 84g/km. The i20 S Blue costs £12,445.
Hyundai expects the biggest seller to be the well equipped i20 SE model, which starts at £12,725. It comes with 16-inch alloy wheels, voice-activated Bluetooth phone connectivity, cruise control with speed limiter, a lane-departure warning system, rear electric windows and rear parking sensors. SE models come with a choice of 1.2 and 1.4-litre petrol engines as well as 1.1 or 1.4-litre diesels.
The i20 Premium model adds a range of features usually found on more luxurious cars, including automatic headlights and wipers, climate control, LED lights and tinted glass. A smartphone dock is also fitted as standard and is compatible with the Apple iPhone 5, 5s, 6 and a range of Samsung Galaxy devices. The i20 Premium is priced from £13,725.
At the top of the range sits the i20 Premium SE, which adds front parking sensors, plus heated front seats and steering wheel, along with an opening panoramic glass sunroof. The i20 Premium SE costs from £14,725.
Both the Premium and Premium SE models are available with the i20's full range of engines, apart from the 1.1-litre diesel.
Hyundai says the second-generation i20 is the only car of its type to be available with an opening panoramic glass sunroof and claims the 326-litre boot is among the biggest of any supermini. It's worth noting that the SE, Premium and Premium SE models have a slightly smaller boot.
A built-in touchscreen sat nav system is on the options list.
Standard safety equipment includes six airbags, a tyre-pressure monitoring system and a range of electronic features to improve grip and stability at speed.
New Hyundai i20 prices
| | | | | |
| --- | --- | --- | --- | --- |
| Model | CO2 emissions(g/km) | Insurance group | Tax band | Price |
| Hyundai i20 S 1.2 | 112 | 5E | C | £10,695 |
| Hyundai i20 S Air 1.2 | 112 | 5E | C | £11,445 |
| Hyundai i20 S Blue 1.1 CRDi | 84 | 6E | A | £12,445 |
| Hyundai i20 SE 1.2 | 119 | 6E | C | £12,725 |
| Hyundai i20 SE 1.4 | 127 | 10E | D | £13,325 |
| Hyundai i20 SE 1.4 Auto | 155 | 10E | G | £14,225 |
| Hyundai i20 SE 1.1 CRDi | 103 | 6E | B | £14,225 |
| Hyundai i20 SE 1.4 CRDi | 106 | 11E | B | £14,725 |
| Hyundai i20 Premium 1.2 | 119 | 7E | C | £13,725 |
| Hyundai i20 Premium 1.4 | 127 | 10E | D | £14,325 |
| Hyundai i20 Premium 1.4 Auto | 155 | 10E | G | £15,225 |
| Hyundai i20 Premium 1.4 CRDi | 106 | 12E | B | £15,725 |
| Hyundai i20 Premium SE 1.2 | 119 | 7E | C | £14,725 |
| Hyundai i20 Premium SE 1.4 | 127 | 10E | D | £15,325 |
| Hyundai i20 Premium SE 1.4 Auto | 155 | 10E | G | £16,225 |
| Hyundai i20 Premium SE 1.4 CRDi | 106 | 12E | B | £16,725 |
New Hyundai i20 specifications:
Hyundai i20 S
15-inch steel wheelsAnti-lock brakesAlarmBody-coloured door mirrors & handlesBulb-type daytime running lightsDeadlocksDriver and passenger sunvisors with mirrorsDriver seat height adjustDual front, side and curtain airbagsElectric front windowsElectric heated door mirrors with indicatorsElectronic stability controlEmergency stop signalFront speakersGloveboxHill-start controlImmobiliserLuggage lampManual tilt and telescopic steering columnParcel shelfRear coat hooksRear wiperRemote central lockingTinted windowsTyre-pressure monitoringTyre repair kitStereo (no CD) with USB and MP3 player ports
Hyundai i20 S Air (based on S)
Manual air-conditioning with glovebox cooling
Hyundai i20 S Blue (based on S)
Low-rolling-resistance tyresStop-start system
Hyundai i20 SE (in addition to S)
16-inch alloy wheelsAuto up/down electric front windowsBluetooth with voice activationCruise control and speed limiterFront foglightsLane-departure warning systemLeather-wrapped steering wheel and gear stickMap lamp and sunglasses holderStereo with CD player plus USB and MP3 player portsRear electric windowsReversing sensorsSpace-saver spare wheelTweeter speakersSteering wheel stereo & Bluetooth controlsVanity lampVariable-height boot floor
Hyundai i20 Premium (in addition to SE)
Automatic dimming mirrorAutomatic lightsAutomatic wipersCentre console armrest and storageClimate control with automatic demistElectrically folding door mirrorsFront cornering lightsLED daytime running lightsLED rear lightsRear speakersSeatbelt adjustable anchorSmartphone docking stationSupervision clusterTinted glassTyre pressure monitoring system with individual tyre-pressure display
Hyundai i20 Premium SE (in addition to Premium)
Chrome-effect surround front grilleFront parking sensorsHeated front seats and steering wheelPanoramic glass electric tilt-and-slide sunroof
Top 10 best cheap-to-run cars 2022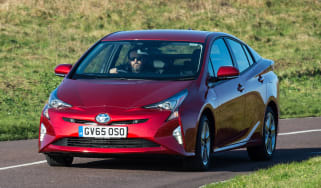 Top 10 best cheap-to-run cars 2022
UK road tax 2022: VED tax rates and bands explained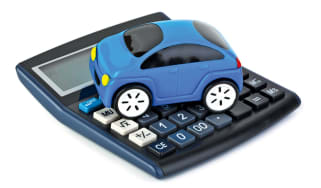 UK road tax 2022: VED tax rates and bands explained
Best new car deals 2022: this week's top car offers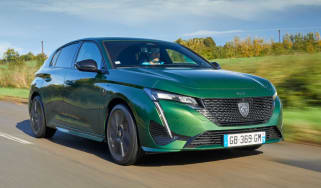 Best new car deals 2022: this week's top car offers