Watchdog: Land Rover owner compensated for long repair time
Problems meant Senna Atwal's Range Rover Sport spent 50 days in the garage in a 10-month period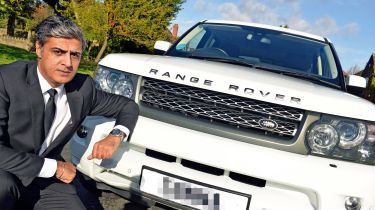 While the costs of repairs are covered under a manufacturer's warranty, should the inconvenience of having the car off the road also be compensated? That was the question Senna Atwal asked us when he contacted Watchdog regarding his Range Rover Sport, which had spent 50 days at the garage in just 10 months.
Senna, from Dudley in the West Midlands, was upset with Land Rover's inability to diagnose the fault and fix it after first reporting the issue in last February. It was in and out of dealers, with Senna complaining of poor communication throughout the process.
Senna said: "It's a £60,000 car that no one could fix. Diagnostic machines would not show the fault, either. I've lost thousands through [lost] work and the way I've been treated is a disgrace."
We contacted Land Rover to ask for Senna's case to be reviewed with regard to a payout based on the inconvenience. A few weeks later Senna was presented with a deal that went some way to compensating him – his Range Rover Sport was serviced free of charge and the expensive front brake discs and pads were changed, too. On top of that, Land Rover offered Senna a choice of three goodwill gestures – money towards a new Land Rover, a contribution to an approved used vehicle or an extended one-year warranty on his current car.
Land Rover said: "We always strive to give customers an exemplary service, and in this particular case, where there was a longer than expected delay with Mr Atwal's vehicle, the decision was made to offer reasonable compensation."
Senna concluded: "I appreciate the gesture of goodwill and while it nowhere near compensates me for all my costs, I can look at the options and see what suits me best."
What should you do if this happens to you?
Setting an agreed deadline with a garage for when work should be completed will give you a good point to work from. If the garage fails to meet the deadline, you'll be within your rights to take the car elsewhere, or negotiate compensation for the extra time the car's off the road. If you need access to a car, negotiate with the garage over getting a courtesy vehicle – although it's not a legal right.
Best new car deals 2022: this week's top car offers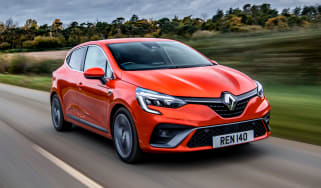 Best new car deals 2022: this week's top car offers
New electric MG4 hatch to start at £25,995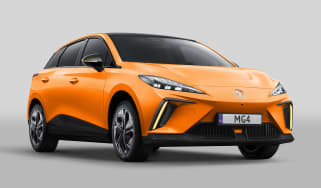 New electric MG4 hatch to start at £25,995
Kia EV4 SUV to take on the Volvo XC40 Recharge
Kia EV4 SUV to take on the Volvo XC40 Recharge