New Honda NSX 2019: specs and details of upgraded supercar
Honda has updated its NSX flagship for 2019, with improvements to its handling and hybrid powertrain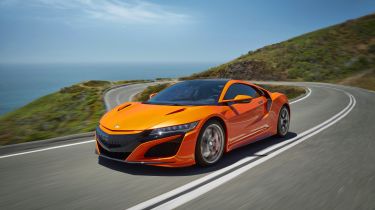 Honda has updated its NSX supercar, introducing an upgraded chassis, revised hybrid system and a couple of cosmetic tweaks. The suspension has received an overhaul to both hardware and software.
The biggest mechanical change is the introduction of larger stabiliser bars – 26% stiffer at the front and 19% at the rear. Stiffer rear hubs and control-arm toe link bushings are said to improve control further.
In comfort mode, the response of the adaptive dampers have softened to make the NSX a little more relaxing to live with day-to-day, while the electric power steering and stability control systems have also been reprogrammed.
Further programming tweaks have boosted the response of the hybrid system's three electric motors – one for each front wheel, and another at the back – to give greater throttle adjustability during on-the-limit driving.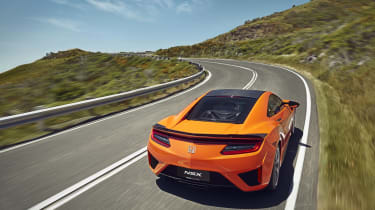 2019 Honda NSX: engine
The combustion engine has been revised, too. The 3.5-litre V6 gains upgraded injectors, and Honda says that the heat response for the twin-turbocharged setup has also been enhanced. The addition of a particulate filter ensures that the NSX passes the latest exhuast emissions standards, too.
The NSX now rides on Continental Sport Contact 6 tyres designed specifically for the car. These are claimed to offer both greater feedback and response in all conditions. All of these changes together are enough, Honda claims, for the updated NSX to lap the Suzuka circuit in Japan two seconds faster than the old car.
2019 Honda NSX: styling
The 2019 NSX also gets a few cosmetic changes, although these are less extensive. The most striking revision is the addition of the Thermal Orange Pearlescent paint colour, as seen in these pictures. If you go for the optional carbon-ceramic brake discs, you can get the same orange finish for the calipers.
Minor detail changes introduce a body-coloured strip at the top of the front grille (in place of the previous chrome) and the front and rear grilles get a new gloss-black finish. Inside, it remains much the same as before, but there's a new red leather upholstery and an alcantara/leather mix finished in indigo blue.
2019 Honda NSX: price and release date
The next NSX will be available to order from early 2019. Official prices are yet to be confirmed, but the current car costs £144,815.
Nissan Ariya vs Volvo XC40 vs Volkswagen ID.4 - which is best?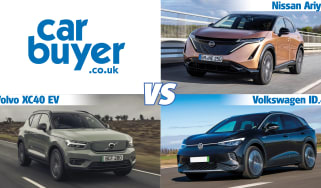 Nissan Ariya vs Volvo XC40 vs Volkswagen ID.4 - which is best?
2023 Hyundai Ioniq 5 N spotted testing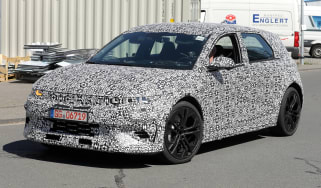 2023 Hyundai Ioniq 5 N spotted testing
Best new car deals 2022: this week's top car offers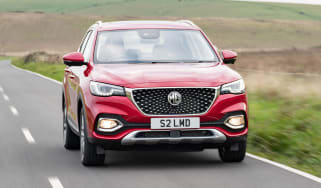 Best new car deals 2022: this week's top car offers