Watchdog: Two-day-old Audi A1 in brake fault shock
Buyers dismayed at problem on new car - and at maker's sluggish response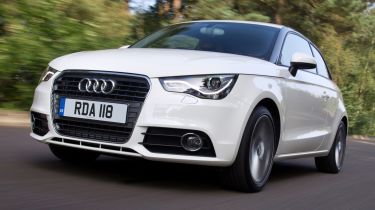 When rejecting a car, it can often be hard to prove the fault was there at the time of manufacture and that it's not fit for purpose – the two key points for achieving a successful rejection.
But for Steven McCormack and his daughter Fiona, it was simple; there were problems with her Audi A1 just two days after they picked it up from Audi Kings Lynn in Norfolk. Little proof was needed because as soon as the warning lights came on, Steven, of Richmond, N Yorks, returned the car to his dealer, Audi Teesside, to get it checked out.
It spent two weeks in the garage before it was finally decided that there was an issue with the ABS control unit. Unfortunately, staff couldn't find a fix. Steven demanded a replacement car free of faults having spent thousands on the new Audi, but didn't get anywhere.
He contacted the Watchdog team at Carbuyer's sister publication Auto Express and told them: "The customer service is rubbish. I don't expect to have a new car that needs a major repair after two days. It's been an absolute nightmare."
With no dispute over the car being under warranty or the fault developing due to driving style, Auto Express felt Audi should be doing all it could to compensate the McCormacks. So, the team contacted Audi and a spokesman confirmed it had provided a courtesy car for Fiona and was trying to source a new A1, too.
A few weeks later, Audi confirmed it had been successful. The spokesman added: "By way of an apology, Audi will replace Miss McCormack's A1 with a new model, upgraded to S line specification to compensate for the inconvenience caused."
This wasn't the end of the story, though, as Auto Express spoke to Steven again, who said he'd agreed to stump up extra for the upgrade. The Watchdog team pushed Audi further and it confirmed there was no charge. Steven said: "My daughter is delighted. Audi appreciated the disappointment and has recovered the situation."
What should you do if it happens to you?
The McCormacks' case for rejecting their car and getting a replacement was one of the strongest ever brought to the attention of the Auto Express consumer desk. They were able to prove the A1 wasn't fit for purpose and had a manufacturing fault. Audi also agreed it couldn't be fixed. If you can prove this, but a maker won't budge, contact Motor Codes or the Auto Express Watchdog team.