Audi A1 hatchback review
"Sporty-looking A1 offers the full Audi experience distilled into a supermini package"
Pros
Stylish looks
Sophisticated interior
Practical design
Cons
Limited engine choice
Some patchy materials
Steep price curve
The second generation Audi A1 almost has the luxury supermini class to itself. Its only direct rival is the MINI hatchback, with the style-led Fiat 500 existing as a less luxurious and smaller, but less expensive alternative too. Some buyers may also compare the A1 with other high-spec superminis like the Vignale models of the Ford Fiesta, or small SUVs like the DS 3 Crossback and Peugeot 2008.
The original A1 came out in 2010 and offered a premium package against a market full of 'ordinary' small hatchbacks. Since then, however, the standards of even the most mainstream cars have risen sharply, so cars like the latest Volkswagen Polo feel classy inside and out, and the Hyundai i20 and Ford Fiesta deliver for driving appeal. Throughout its lifetime, the previous A1 stayed pretty much the same in design terms meaning it started to feel quite dated in comparison. The latest model is much more modern and looks up to date even after a few years on sale, and is more practical than the original car.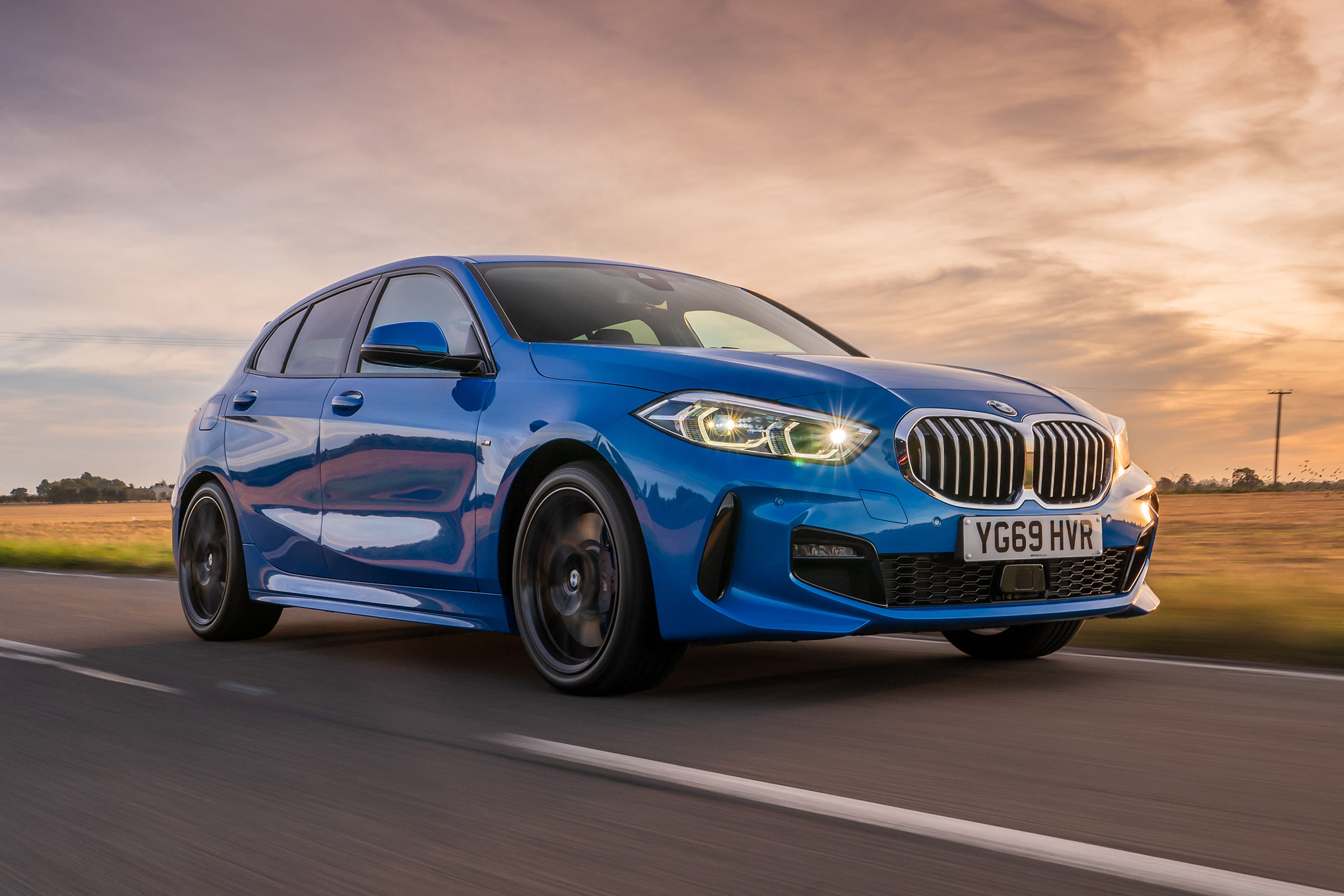 Top 10 best luxury small cars 2022
Audi's aim was to make the A1 the car to beat in the premium supermini class. It's created a supermini that excels in terms of comfort and its interior, with cutting-edge style to boot. In fact, with three slots above a frameless six-sided grille designed to evoke memories of the Audi Quattro, the humble A1 is arguably among the sportiest looking cars Audi makes today.
There are sharp lines pressed into the bonnet and notable protruding shoulders above the front and rear wheel arches. These are products of the same design language used on the Audi A5 Coupe and Audi Q8 SUV, showing that premium touches aren't just the preserve of the higher end of Audi's range.
More reviews
Car trim reviews
In-depth reviews
Used car reviews
One of the biggest changes compared with the original A1 is the lack of a three-door version; the latest model is only available as a five-door Sportback. For most buyers this is great news, and it's hard to imagine that an A1 with fewer doors could look any prettier. A five-door model makes the most sense for a practical family car, making the interior more usable, spacious and easier to access.
The cutting-edge interior style of more expensive Audi models has rubbed off on the A1, with the same bold horizontal lines as seen in the hi-tech Audi A8 luxury saloon. It may not have the multi-screen layout of more expensive models, but the standard digital dashboard and option of a glossy 10.1-inch MMI infotainment screen put the A1 at the forefront of the supermini class in technology terms. You'll find automatic emergency braking (AEB) and lane departure warning fitted as standard too.
Three petrol engines are on offer but there's no diesel option. The 109bhp 1.0-litre 30 TFSI is claimed to return around 53mpg, which is very competitive with the A1's rivals. Either side of that is a 94bhp version of the 1.0-litre, badged 25 TFSI, plus a 1.5-litre 35 TFSI with 148bhp. A 2.0-litre 40 TFSI with 204bhp was previously offered in S line Competition trim, rivalling the Volkswagen Polo GTI and Ford Fiesta ST, but has since been discontinued.
With an adequate, if not sparkling, 0-62mph time of 10.5 seconds, the 30 TFSI should suit most A1 customers, especially with the smooth-shifting seven-speed dual-clutch S tronic automatic gearbox.
We expect the best value to be found towards the bottom end of the A1 range – while the eye-catching S line has even more visual presence, the Sport is a great-looking car in its own right, and is far smoother on the road than the more firmly set up S line. Alternatively, the Technik is even more subtle to look at, and only really misses out on parking sensors and sports seats. You'll not find any A1 wanting for standard equipment, with alloy wheels, full LED exterior lighting, a digital dashboard, Apple CarPlay and Android Auto fitted across the range.
Safety is excellent, as proven by a five-star Euro NCAP crash-test rating. Audi will want the latest A1 to perform rather better in our annual Driver Power survey, given it finished an undistinguished 66th out of 75 cars. In our 2021 survey, Audi itself only managed a 23rd place finish out of 29 brands. Its cars retain a desirable and upmarket image, which is one reason the A1 seems destined for sales success – even if the closely related Volkswagen Polo offers a similarly competent package at a far lower price.
What about buying a used or nearly new Audi A1?
You could save some money by choosing a used A1 instead of buying new, especially as the engine range is quite limited. This is because you're more likely to be able to find the model you want as a used example (although you'll need to keep an eye on which option packs have been added). Residual values for the Audi A1 sit at around 50 per cent depending on which model you want – S Line models appear to hold their value best.
What's its history?
The Audi A1 arrived in 2010, so it's a relative newcomer to the premium-supermini world. The rival MINI hatch has been around much longer, for example. The previous Mk1 car was available from 2010 until the current car arrived in 2018, with a facelift in 2014 to keep the model fresh, and a sport S1 variant with four-wheel drive was added to the range, too.
The current model arrived in 2018, and while there's no S1 version, it featured sportier looks and more modern technology. There was also a version called the Citycarver, offering a more comfortable, raised ride paired with SUV-inspired looks.
Used Audi A1 (Mk1 2010-2019)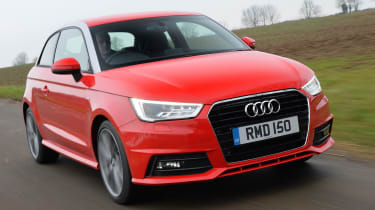 The Mk1 Audi A1 and A1 Sportback are still really popular as a used car because the styling has aged very well, and the interior still has a level of quality that sets it apart from rivals of a similar age. Like the current car, it's not as fun or as comfortable as a MINI, but it's a bit more practical and is easy to drive, efficient and has a decent level of equipment.
Read the full review of the Audi A1 Mk1 here...
Next Steps
Which Is Best?
Cheapest
Name

25 TFSI Technik 5dr

Gearbox type

Manual

Price

£18,910
Most Economical
Name

30 TFSI 110 Technik 5dr

Gearbox type

Manual

Price

£19,645
Fastest
Name

40 TFSI 207 S Line Competition 5dr S Tronic

Gearbox type

Semi-auto

Price

£26,350