Audi car configurator guide: specifications, options and trim levels explained
Your complete guide to the official online Audi car configurator and the process of building your new Audi car
Audi has one of the most desirable model line-ups on offer but it's also one of the most diverse, boasting everything from city cars to SUVs, and even the Audi R8 supercar. There are not only lots of bodystyles, but also plentiful trim levels and thousands of options to get your head around. If it looks daunting, you've come to the right place, because our Audi online car configurator guide is the essential tool to helping understand and make the most of Audi's powerful selection tool.
Here we'll take a look at Audi's range of cars, and how best to navigate the online car configurator on Audi's UK website. We'll also delve into the popular trim levels that Audi offers customers and explain some of the motoring jargon that crops up when researching Audi models, along with optional extras you may want to pick.
Using the Audi car configurator
Once you click on the 'Start Configurator' button, you'll be taken to a decluttered page with a list of Audi models to browse through. If you know already know which you're interested in, simply click on it here. If not, there's a drop-down labelled 'Type' you can select to help filter the results. Here you can choose to see just Compact small cars, Saloons, SUVs Cabriolets, Avant estates and so on, so you'll only see the type of car you're interested in.
Choose a model, such as the A1, A3, A4 or A5 and Audi may offer you the choice of different bodystyles - saloon or Avant estate for example - and the regular or S performance model. Select the one that best suits your needs and budget, and the configurator will bring you to the main selection page for your desired model.
This is the heart of the configurator, where you'll be able to tailor the car you've chosen to perform, function and look exactly how you want it to. If you'd like some ideas, certain models have an 'Audi Suggests' link, that are based on popular trim levels and feature a curated selection of options chosen by Audi designers.
If these don't take your fancy, the next option is 'Trim', where you chose the amount of equipment you'd like to come fitted from the factory. We chose 'Sport Nav', adding £390 to the basic price of the Audi A1 Sportback.
Next, there's one of the most important decisions - the engine. If it's helpful, Audi lets you filter the available list by fuel type and whether you'd like a manual or automatic gearbox, helping narrow things down. Then it's just a matter of choosing the one with the blend of power, fuel economy and CO2 emissions that suits you. To make things easier, these are listed beneath each engine so you can see them at a glance.
We decided on the 1.0-litre TFSI petrol with an S tronic automatic gearbox that was selected by default.
It's on to the exterior design of the car next in the Audi configurator. Exactly what's offered here will depend on the specific model in question, but for the A1 there's a choice of the colour scheme, alloy wheels and headlights. Just bear in mind that upgrading any of these items is likely to cost extra. Here, we've added a contrasting black roof to our Audi A1 to help it stand out.
The interior section works in just the same way, allowing you to choose the seat upholstery and colour scheme you like best, along with items like armrests and heated seats. We picked the latter for the A1, adding £215.
Audi has long had a policy that almost all of its cars are built to order by the customer before being born on the production line. This has advantages and disadvantages, because while it means you can get exactly the finished car you want, adding tempting options also sees the price go up.
Partnership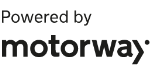 Need to sell your car?
Find your best offer from over 5,000+ dealers. It's that easy.
Select the 'Equipment' section in the configurator and it's best to take a look at any available packs first. These bundle together equipment that Audi expects to be popular, and usually the cost of the pack is cheaper than adding each item individually. An example is the A1 Sportback's Comfort and Sound pack, that includes front and rear parking sensors, hill-hold assist, LED interior lighting, heated seats and a Bose stereo system for £995.
Delve into the rest of the equipment groupings and you can add everything from folding door mirrors to climate control. Listed categories include exterior design, comfort, safety and technology, and audio and communication.
That's almost it, but you can also take a look at the 'Accessories' tab if you feel like you need to further personalise your Audi A1. These differ to items found in the Equipment section, because while approved by Audi, most accessories are added to the car after it's built, and some come from third-party suppliers. Common accessories include roof bars and roof boxes or cycle mounts, child car seats, exhaust styling trims and even a portable coffee maker.
And that's it, you are ready to click on the button marked 'Your A1 Sportback', or whichever model you chose to 'build'. One handy thing about the Audi configurator is also that you can go back and make changes, or even design the car in a different order to the sequence above.
Click on the button and you're provided with the technical data for the car, along with a summary of the exact details of the car you've 'built', including how much it will cost. You'll notice the button has now changed to 'arrange a test drive' should you wish to do so.
Alternatively, you can click the button to save your configuration, print it or get an Audi Code. The latter is a neat trick which provides you with a code number and even a QR-code. Present this at a dealership and they'll be able to access the virtual car you've created.
Which Audi should I choose?
Audi's model range has expanded rapidly over the last decade, branching out from executive saloons and estates. Now it includes everything from the Audi A1 city car and Audi A3 city family hatchback, to a large SUV range including the Audi Q3 to the seven-seat Audi Q7. Here we explain the main types of cars Audi offers and any unfamiliar motoring terms.
Small Audi models
Audi A1 Sportback Audi A3 Sportback Audi A3 Saloon Audi A3 Cabriolet Audi Q2 SUV
The entry-level model is the Audi A1, available with three doors or in five-door Sportback guise. It shrinks executive car substance into a city car size, boasting a great interior with high quality materials and equipment. It's a rival to upmarket models like the MINI Hatchback and comes with either a 1.0-litre petrol or 1.6-litre diesel engine.
Bigger, and with a raised driving position, the Audi Q2 crossover is a newcomer for the German brand, providing buyers with an alternative to the Nissan Juke and Volkswagen T-Roc. It's aimed at style-conscious buyers who want to enjoy the feel of an SUV without the large size or high running costs.
The popular Audi A3 is a mainstay of the range, proving especially popular in the UK. In fact, it's almost a range in itself, with not only the three-door and Sportback five-door available, but also the Audi A3 Saloon and Cabriolet to help it appeal to business drivers and sun seekers.
Medium Audi models
Audi A4 Saloon Audi A4 Avant Audi A5 Coupe Audi A5 Sportback Audi A5 Cabriolet Audi Q3 SUV Audi Q5 SUV
The Audi A4 is one of the longest-running and most popular Audi models, taking on the BMW 3 Series and Mercedes C-Class in a lengthy battle to be top of the executive car charts. The Audi excels in offering lots of technology and safety features, along with smooth and efficient engines. It's also available as an Avant estate and with four-wheel drive and automatic gearboxes, broadening its appeal.
If the A4 looks a bit too sensible, the Audi A5 Coupe and Sportback offer similar underpinnings but with sleek bodywork for a more arresting look. If you'd prefer something taller the Audi Q3 and Audi Q5 make up the medium-sized Audi SUV range, taking on the BMW X2 and X3. They're very car-like to drive, with powerful engines and neat handling, as well as plenty of practicality.
Large Audi models
Audi A6 Saloon Audi A6 Avant estate Audi A7 Sportback Audi A8 Saloon Audi Q7 SUV
Audi made its name selling luxury cars, so models such as the Audi A6 and Audi A8 saloon cars, along with the stunning Audi A7 and imposing Audi Q7 SUV, feel like the cars its brand was built on. The Audi A6 is well known for its ability to cross continents with ease, and it feels completely at home on the motorway, where its smooth suspension, power and technology make for a relaxed experience.
The Audi A8 takes this formula and stretches it, with many who fully experience its prowess more likely to be sat in the back seats than behind the wheel, thanks to its popularity as a chauffeur-driven car. It's about as close as you can get to first-class travel on four wheels. Imagine if all that technology was fitted into a more beautiful car aimed at drivers, and you won't be far off the Audi A7.
Ticking the SUV and seven-seat boxes, the Audi Q7 is halfway between the luxurious Audi A8 and family-friendly Q5, with more space and powerful diesel engines or a plug-in hybrid setup. It's so big that all six passenger seats can accommodate a child car seat.
Sports models
Audi has become famous for its performance models, including the characterful Audi TT Coupe and Roadster, which take on the Porsche Cayman and Mercedes SLK. The Audi might not be quite as fun to drive as the Porsche, but it has the best interior in its class and blends everyday simplicity with driving fun when you want it.
Looking a bit like a TT that's been reworked to compete at Le Mans, the Audi R8 is the German brand's fastest and most expensive model. This mid-engined Porsche 911 rival is fitted with a 5.2-litre V10 petrol engine that sounds like nothing else on the planet.
Audi trim levels
SE
The majority of Audi models are offered in a 'standard' SE trim level. Of course, Audi customers expect the latest technology, so even SE can be well-equipped with items like climate control, infotainment systems and alloy wheels. Most Audis also come with a way to connect your smartphone as standard, as well as cruise control to make motorway driving easier.
Sport
Sport trims feature similar equipment to SE cars, but build on their specification with a sharper exterior design - think alloy wheels and sporty bumpers - and an interior makeover with sports seats and LED lighting. The Audi A4 in Sport trim also adds desirable features like heated front seats and an upgraded stereo with 10 speakers.
S line
Audi's S line trim is its equivalent to BMW's M Sport and Jaguar's R-Sport grades, and has become extremely popular in the UK. While a range of engines are typically offered, all S Line versions look fast and expensive thanks to large alloy wheels, aggressive body styling kits, exposed exhaust pipes and LED lights with indicators that scroll in the direction the car is turning. This theme continues inside, where you can expect black headlining, sports seats, a flat-bottomed steering wheel and lots of technology.
Black Edition
If you like a discreet look, Audi's Black Edition cars build on the specification of S line models, but replace all of the chrome exterior trim with black parts. This lends them a purposeful and somewhat menacing appearance and works particularly well on larger Audi models like the A6 Avant.
Audi jargon buster
Engines and gearboxes
TDI or Turbocharged Direct Injection is Audi's name for its diesel engines, derived from the engineering used to create smooth, efficient power delivery. A turbocharger increases the power achieved during combustion, while precise fuel injection ensures fuel consumption and emissions are kept to a minimum.
TFSI or Turbo Fuel Stratified Injection is the badge you'll see on Audi's petrol engines. Like the TDI badge, it refers to the way air and fuel are fed into the engine to extract the maximum amount of power and reduce running costs.
S tronic is the name for Audi's dual-clutch automatic gearbox, which is a relation to Volkswagen's DSG gearboxes. S tronic provides fast gear changes with little interruption in power as you accelerate and minimal changes to running costs versus a traditional manual gearbox.
Quattro is synonymous with Audi, because the German brand has heavily marketed its four-wheel drive system over the years, both in its motorsport and road cars. Today quattro is an intelligent system that prioritises sending power to either the front or rear wheels in normal driving to improve efficiency, but can redistribute torque within a fraction of a second if you drive on a slippery surface, improving traction and safety.
Safety and Technology
Driving Assistance Pack is the name of Audi's technology that's designed to help long-distance drivers. This is particularly intended to take the pressure off when driving in congested areas or on the motorway, and includes adaptive cruise control that can follow the speed of traffic ahead and even accelerate and brake in traffic in some models (see Traffic jam assist below). Active lane assist can help keep the car in its lane by gently steering, while camera sign recognition displays signs in the dashboard.
Parking Assistance Pack is another suite of Audi technology offered with many of its models. It can include features like automatic parking that takes over the steering to assist with parallel parking, bay parking and exiting spaces.
Cross-traffic assist rear warns the driver with visual and audio signals if traffic crosses your path while reversing, before jolting the brakes if a potential collision is detected.
Audi Side Assist monitors the area to the back and sides of the car, displaying a visual warning in the door mirror if a vehicle is in the blind spot or approaching quickly from behind.
Pre-sense City is Audi's standard autonomous emergency braking (AEB) system that can automatically apply the brakes fully to help avoid or reduce the severity of collisions. It operates at speeds of up to 52.8mph and a camera in the windscreen has a range of 100 metres ahead of the car.
Pre-sense Front extends the capability of Pre-sense City to cover the entire speed range, while also boosting the braking initiated by the driver if they don't press the pedal hard enough. It uses a camera mounted behind the windscreen and can detect vehicles and pedestrians. A visual and acoustic warning is followed by partial and then full braking.
Traffic jam assist detects vehicles ahead and in adjacent lanes and assists with braking, acceleration and steering at speeds up to 37mph. This requires an automatic gearbox and is an option for many of the latest Audi models, reducing driver fatigue in congested traffic.
Technology and comfort features
Audi virtual cockpit is a digital instrument cluster that replaces traditional gauges. It measures 12.3-inches and has a resolution of 1,440x540 for a crisp look. The driver can toggle between modes using the 'View' button on the steering wheel, making the gauges more prominent (Classic view), or prioritising infotainment, navigation, telephony or trip information.
Predictive efficiency assistant uses data from the navigation system including speed limits, traffic signs, corners, junctions and roundabouts to help give the driver more accurate efficient driving tips in the instrument cluster. It also helps set the correct speed in the adaptive cruise control and helps the engine to decide when to activate the free-wheeling 'coasting' mode in cars with a compatible automatic gearbox.
Audi Connect is the name for technology that sees Audi models connect to the internet, providing news, travel and weather information. Owners can send routes from home to their car, and search the internet and view a Google Earth satellite view in the sat-nav. Audi Connect can also include real-time traffic updates and a wi-fi hotspot.
Night vision assistant is available for larger Audi models, using a thermal imaging camera to detect the heat emitted by pedestrians and display the camera view between the dials in the instrument cluster. It can see up to 300 meters ahead, far beyond regular headlights and can identify pedestrians 100 meters ahead, highlighting them with yellow markings. If they're deemed a hazard, the box turns red with an acoustic warning.
Trailer assistant allows for simpler reversing when towing. It can steer the Audi and trailer in a straight line, or the driver can use the rotary MMI controller to adjust the angle of the trailer and steer it around a corner or into a driveway or parking bay.
Engine management light: top 5 causes of amber engine warning light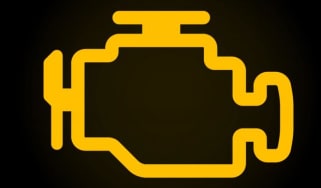 Engine management light: top 5 causes of amber engine warning light
Best new car deals 2023: this week's top car offers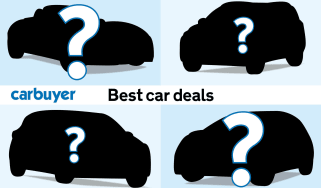 Best new car deals 2023: this week's top car offers
Top 10 best cars under £200 per month 2023/2024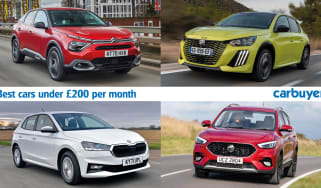 Top 10 best cars under £200 per month 2023/2024