Watchdog: should you switch your dash cam off at a dealer?
Reader left upset after Audi dealer returns car repaired, but with dash cam not working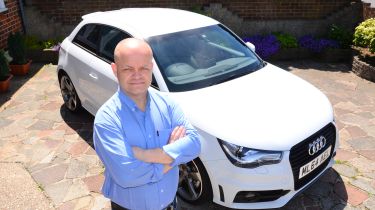 Dash cams are increasingly popular with insurers offering policy discounts and drivers keen to keep track of their journeys in case of accidents.
One of the challenges that dash cams present is privacy. Who and what canyou film? It's a question that's particularly relevant when you take your car into a dealership. Should it be disconnected on private property and does the dealer have the right to switch it off?
It's a new problem and one that Mark Leighton, from Welling, Kent, encountered when he took his Audi A1 into Audi Bexley after reporting it pulling to the left.
Mark left the car with the dealership and collected it later in the day. However, when he picked it up, he found his Roadhawk DC2 dash cam wasn't working. Mark was annoyed, so took it up with his dealer before being passed on to Audi customer services.
Mark then contacted Carbuyer's sister publication, Auto Express, as he felt Audi was acting unprofessionally and had shelved his case. He argued Audi technicians shouldn't have touched the dash cam, as it was a non-factory part.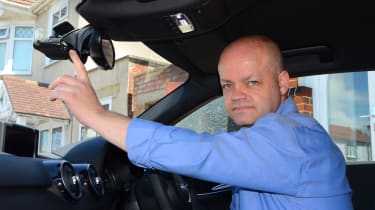 Plus, the dash cam is listed as an official modification on his insurance policy, meaning his short drive while he determined the dash cam wasn't working
could have caused him potential problems. He said: "I want to know how my car was driven while on the public highway, considering the horror stories you read. If Audi allows you to stand in a viewing area while an MOT is being carried out, why can't it allow a dash cam to be used?"
Auto Express spoke to Audi to find out what its privacy policy was, and a spokesman told them: "Audi does not impose any blanket restrictions on filming in UK Audi centres, but we respect the right of our franchise partners to protect the security of their sites and the privacy of their staff by any appropriate legal means."
Following Auto Express' intervention, Mark met with the dealer who told him it shouldn't have switched it off without his permission and would assist him further to identify his car's fault. Mark was happy with this and told the magazine: "I'm casting no aspersion on how Audi handles its cars, but thanks for your support."