Audi S1 hatchback (2014-2018)
"The Audi S1 hatchback competes in a crowded marker, but the company has done more than put a 'quattro' sticker on it – this is a seriously fast car"
Pros
Incredibly fast
Very desirable
Well built interior
Cons
Expensive
Small boot
Uncomfortable ride
For those looking for a small car with lightning pace and an upmarket image, a used Audi S1 makes a very strong case. While no longer in production, it was a true premium offering in the hot-hatchback class, with the MINI John Cooper Works (JCW) as its most direct rival and strong 'non-premium' competition from the Renault Clio RS and Ford Fiesta ST. As with when it was on sale, it's likely to attract used-car buyers who want an exciting runaround to complement the bigger cars in their garage or younger buyers looking to get a foot on the hot-hatchback ladder.
The S1 was markedly more expensive than most of its peers but the Audi badge on the nose helped to justify its starting price of over £26,000. However, a few choice optional extras pushed the price over £30,000 – at which point the S1 was facing competition from the bigger Volkswagen Golf GTI, SEAT Leon Cupra and Ford Focus RS.
Top 3 used fun-to-drive hot hatches for £5,000
This helps explain why the S1 wasn't a massive seller for Audi but it does have some unique selling points. It's the only car in its class with four-wheel drive, and while this reduces boot space slightly, the quattro system generates grip rivals simply can't match. The four linked circles on the grille also promise high quality and the S1 both looks and feels classy, inside and out.
The typical Audi grille and muscular lines of the S1 give it a sporty but understated look. Striking alloy wheels, red brake callipers, a bootlid spoiler and aluminium-effect wing mirrors mean the S1 stands out from the rest of the range without resorting to the more in-your-face styling of a hot hatchback like the Honda Civic Type R.
More reviews
Car trim reviews
In-depth reviews
Used car reviews
In a straight line, a 0-62mph time of 5.8 seconds means the S1 is quicker than the MINI JCW, Fiesta ST and Clio RS. It's very fast on a twisty road, too – yet the experience is somehow more sterile and less emotionally rewarding than some rivals can offer.
Ultimately, this car's cheaper rivals are simply more fun, despite being slower and less powerful. However, if you're looking for a pocket rocket with the same grown-up feel as bigger performance Audis, the good looking, rock-solid Audi S1 still has lots of appeal.
MPG, running costs & CO2
The S1 returns decent fuel economy, but nothing spectacular
Despite its impressive performance figures, the Audi S1 is less expensive to run than you might expect. Audi claimed overall fuel economy for the three-door of 40.4mpg (or 39.2mpg with the optional larger 18-inch alloys), which isn't outrageous when performance is taken into account. CO2 emissions were rated at 162g/km, or 166g/km on 18-inch alloy wheels, which put the S1 in a mid-range bracket for Benefit-in-Kind company-car tax.
The Audi S1 Sportback five-door version is slightly heavier and therefore slightly less fuel-efficient than the three-door, returning 39.8mpg, or 38.7mpg on the larger wheels. CO2 emissions and BiK ratings were the same for both models, as is a pricey group 37 insurance rating.
Partnership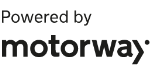 Need to sell your car?
Find your best offer from over 5,000+ dealers. It's that easy.
We drove the S1 pretty enthusiastically and saw fuel economy closer to 30mpg, which isn't bad considering the performance on offer. You'll pay more to service and insure this performance car than you would a regular family hatchback, but you're also covered by the Audi three-year/60,000-mile warranty.
Engines, drive & performance
Blisteringly quick, but not as sharp to drive as some rivals
The 228bhp 2.0-litre TFSI turbocharged four-cylinder engine gives all the refinement you'd expect from Audi, plus the fun and excitement of hot-hatchback performance. It's the only engine available in the Audi S1, but when coupled to the very effective quattro four-wheel-drive system, it can really apply its power to the road. This is why the S1 outperforms front-wheel-drive competitors such as the Ford Fiesta ST. A well-sorted six-speed manual gearbox was your only transmission option, but it's slick and satisfying to use.
Four-wheel drive and wide tyres mean there's masses of grip available and you seldom feel as if you're carrying too much speed into a corner. If you do enter a bend too quickly, you'll feel the front of the car running wide as a sign that you need to slow down a little – but there's none of the unpredictable behaviour that some hot hatchbacks exhibit when you slow down mid-corner. The S1 is a very easy car to drive quickly and safely.
In fact, it's almost too efficient and composed for its own good and feels a little unexciting. The most recent Ford Fiesta ST gives you more of a feeling that you're using the car's full potential and is simply more fun than the Audi. It's far smoother than the Fiesta, though, and lends itself to high-speed journeys that Fiesta passengers might find rather tiring.
Interior & comfort
Sitting inside an S1 is a classy experience
The Audi S1 has all the interior comfort and style you'd expect from a premium manufacturer. It's the class leader when it comes to interior quality, setting itself apart from the Ford Fiesta ST and even the Mini JCW in this respect.
Not only is the dashboard a visual treat, it's tactile, too. The knurled metal heater controls feel solid and cold to the touch and the dashboard seems extremely solid. The materials used are of the soft-touch variety and if you rap the dashboard with a knuckle you won't hear the hollow echo that characterises some rivals.
Features that differentiate the S1 from the Sport model include an LED interior lighting package, climate control and the S1 logo displayed on the MMI infotainment system. There's also a three-spoke sports steering wheel and special trim finishes throughout. However, sat nav remains an optional extra and the S1's options list is barely any shorter than that of any other A1 model.
Externally, xenon headlamps, 17-inch alloy wheels and 'S' body styling kit that's far more visually obvious than that of the Sport. LED rear lights are fitted, as are black brake calipers with S1 logos.
Practicality & boot space
Space is on par with the normal A1 hatchback
S1 buyers face little shortfall in practicality compared to the regular Audi A1. The five-door S1 Sportback's body is taller and slightly wider than the three-door S1's and the inclusion of two extra doors will definitely help adults get into the rear seats.
Despite the extra space compared to the three-door, there still isn't a huge amount of room for rear-seat occupants. The S1 is a compact car and its curvaceous shape means there's a little less room in the back than you'll find in the similarly sized five-door Volkswagen Polo. The rear seats are best seen as offering extra accommodation for a short journey, or for carrying children – adults are far less likely to enjoy longer journeys.
The Sportback's 270-litre boot is competitive with other cars of this size, and the removal of the spare wheel means more space under the boot floor. Fold the rear seats down and the space extends to a total of 920 litres. In the three-door S1, boot space is 210 and 860 litres respectively with the seats up and down.
Reliability & safety
Audi is usually solid on the reliability front
Audi is renowned for quality in manufacturing, so buyers of the S1 can be confident that their new car will be well put together. The engine used in the S1 is found across the Audi range, as well as in the VW Golf GTI and SEAT Leon Cupra, so it's known to be reliable.
Audi finished in 16th position in our 2019 Driver Power owner satisfaction survey. With 30 manufacturers covered in the survey, 16th is a fairly lacklustre result, but still a stronger showing than 25th-place BMW or 26th-place Mercedes.. Few owners praise their Audi's running costs, with dealer servicing felt to be too expensive. Reliability is also a bugbear – 21% of Audi owners reported at least one fault with their car during the first year of ownership.
Rather better news is the A1's safety record – it scored five stars in Euro NCAP crash tests. However, rivals are catching up in terms of the safety equipment offered – there's no autonomous emergency braking system offered either as standard or as an option.
Price, value for money & options
The S1 is expensive to buy and the pricey options don't help
One of the most contentious aspects of the Audi S1 is its high list price of over £26,000, and you can spend up to £35,000 on an S1 if you get carried away with the lengthy options list. That figure will see you behind the wheel of some seriously impressive cars, including the Volkswagen Golf R, BMW M140i, Ford Focus RS or the latest Honda Civic Type R.
Cars like the Ford Focus ST come close to matching the Audi S1 for performance and beat it for standard equipment and practicality – it's hard to argue against it representing better value for money.
Also, while it's true that the Audi S1 will retain a healthy proportion of its purchase price when it comes to time to sell, fast Fords are always in demand, and the residual values of the Focus ST are far more impressive than more humdrum Focus models.