Top 3 used fun-to-drive hot hatches for £5,000
"Dear Carbuyer, I want a hot hatch that is fun to drive for my £5,000 budget. What would you recommend?"
The hot hatch remains one of the most popular choices for buyers who want a car that is usable everyday but thrilling on a B-road too. Since the inception of the genre with the Volkswagen Golf GTI over 40 years ago, the hot hatch has continued to be popular with buyers, with models like the Hyundai i30 N and the Renault Megane RS offering huge performance and practicality for the money.
For buyers that want a smaller hot hatch, there are some equally brilliant choices available, with the Ford Fiesta ST and Volkswagen Polo GTI among the very best cars you can buy in 2019.
Best hot hatches to buy in 2019
As all hot hatches are sportier, range-topping versions of family hatchbacks, most will be reasonably priced to run, as well as practical and well equipped. All will offer a more powerful engine and improved handling together with sportier exterior and interior styling, setting them apart from the lower trim levels.
The key component for any hot hatch is fun. A decent spec hot hatch needs to excel on a B-road and at everything else that you'd expect from a practical hatchback. They need to be faster and more involving to drive than the cars on which they're based, and enjoyable to drive.
But what if you're on a budget and cannot stretch to a brand-new one? Well you're in luck, as there's a massive number of used hot hatches on the market, all giving you backroad thrills and daily driving ability without breaking the bank.
We'll focus on older cars from a variety of manufacturers, all of which offer swift and fun performance for the money, along with excellent practicality, strong reliability.
Top 3 used fun-to-drive hot hatches for £5,000
Abarth 500: The cute choice
For: Cute styling, newest car here, lovely noiseAgainst: Underpowered engine, harsh ride
The Abarth 500 takes the cute styling of the standard Fiat 500 and transforms it into an angry-looking hot hatch. Power comes from a cracking 1.4-litre turbocharged engine but while some models have as much as 187bhp, a £5,000 budget will only stretch to one of the 135bhp versions.
Still, in a car this small that power results in a sub-eight-second 0-62mph-time, accompanied by a fantastic soundtrack. The 500 feels agile in corners but a harsh ride means that it lacks the delicacy and precision of the others.
Abarth's interior is by far the most modern here, but it's also loaded with gorgeous retro design touches. The flat-bottomed steering wheel, aluminium pedals and small, pod-like rev-counter add to its sporty appeal and help it feel special.
The rear seats are cramped and the boot is tiny, so it may well be best to think of the 500 as a two-plus-two rather than a full four-seater; take this approach and you shouldn't be disappointed with the space. We found an 09-plate Abarth with 60,000 miles on the clock on offer for less than £5,000.
Honda Civic Type R: The lairy choice
For: Phenomenal engine and gearbox, lively chassisAgainst: Not much steering feel, may be too noisy
This EP-generation Civic Type R blew away its rivals when it arrived in 2001. While they had little more than 170bhp, Honda offered 197bhp from a screaming 2.0-litre engine. Mated to one of the best manual boxes in any hot hatch, the Civic managed the 0-62mph sprint in 6.6 seconds.
Partnership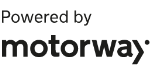 Need to sell your car?
Find your best offer from over 5,000+ dealers. It's that easy.
While the Clio arguably has a little more steering precision, the Honda compensates with a lively chassis that offers plenty of throttle adjustability. This Type R is quick, lairy and noisy – just like any fast Civic should be.
In this company, the cabin design looks dated, although its sporty purpose is hard to ignore. The dash-mounted gearlever is perfectly placed and satisfying to hold, while red bucket seats not only look great, but also offer excellent side support.
The Civic is the easiest car to live with when it comes to cabin space. The front seats are wonderfully supportive, while the rears offer a decent amount of room for this size of car. You should be able to find a later 2005 EP-generation Type R with as little as 60,000 miles on the clock within a £5,000 budget.
Renaultsport Clio: The agile choice
For: Wonderful chassis, strong performanceAgainst: Interior not very exciting
Renaultsport has a rich history of phenomenal hot hatches and the Clio 200 is one of its greatest hits.
A refinement of the thrilling 197, the 200 had updated styling and suspension, as well as a stronger engine.
Its straight-line speed matches the Honda's, but its cornering ability sets it apart. It's best with the optional 'Cup' chassis, maintaining beautiful poise over even the most challenging B-roads, and the sharp steering makes it really agile. The ride is firm but rarely uncomfortable.
The Clio's cabin is neatly laid out but while the steering wheel features a 12 o'clock stripe, and the easy-to-read rev counter is bright yellow, ultimately there are fewer of thehot-hatch highlights you can find inside the Civic and 500.
The Clio sits between Civic and 500 in terms of both cabin and boot space. Its 288-litre load volume is easily enough for most people's needs, and you can squeeze a couple of adults into the back seats. The £5,000 budget will be enough to bag a 2010 example that's covered around 60,000 miles.
Engine management light: top 5 causes of amber engine warning light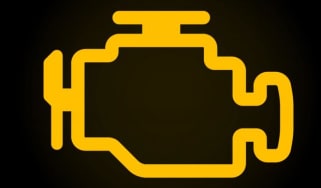 Engine management light: top 5 causes of amber engine warning light
Best new car deals 2023: this week's top car offers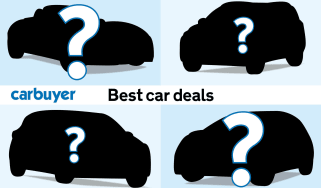 Best new car deals 2023: this week's top car offers
Top 10 best cars under £200 per month 2023/2024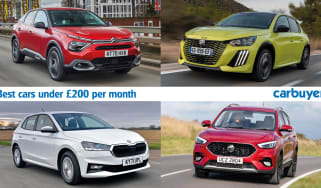 Top 10 best cars under £200 per month 2023/2024