Free Audi MOTs with cambelt change
Audi offers free MOTs when you get a cambelt change at an approved dealer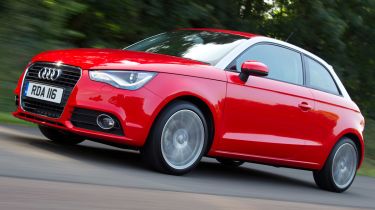 Audi is offering its customers free MOTs for life (worth £49.99 per year) when they have their car's cambelt changed at Audi main dealers.
The essential maintenance job, which is usually needed every 75,000 miles, costs £449 on cars with small four-cylinder engines and £599 on larger six-cylinder engines. The cost is model dependent on Audi's high-performance RS range of cars.
Customers have the option to specify a courtesy car, use a collection and delivery service, and get a video diagnosis of any additional work that needs doing. As you would expect, all parts used are genuine Audi components.
The cambelt (also knownas the timing belt) is an essential component of a car's engine, which is subjected to wear and tear anytime the engine is running. If it fails, the results can be catastrophic, the repair bills huge, and in many cases the entire engine needs to be replaced.
The annual MoT roadworthiness test is mandatory for cars that are more than three-years old, and the free MOT deal is also transferable with the ownership of the car.
An Audi spokesperson said: "As part of its far-reaching initiative to de-stress the ownership experience as fully as possible, Audi UK is eliminating MOT costs for Audi drivers who entrust a cambelt replacement to participating Audi Centres and Authorised Repairers across the country.
"Audi Centres are now offering free MOT testing for the life of the vehicle for any Audi model which undergoes a cambelt replacement by Audi approved technicians."
For a video review of the brand new Audi A3 cabriolet, which has a folding roof that drops in just 18 seconds at speeds of up to 31mph, visit the Carbuyer Audi reviews page.