Alfa Romeo updates MiTo hatchback range
Stylish city car gets Progression and Junior trim levels
The Alfa Romeo MiTo range now boasts two additional models – Progression and Junior. Both models are available with Alfa's award-winning TwinAir engine (which uses just two cylinders to produce 105bhp and theoretically will take you 67.3 miles on a gallon of fuel) as well as the 1.3-litre turbodiesel.
Alfa Romeo MiTo Progression
The Italian brand has introduced the Progression trim as the entry-level Alfa-Romeo – starting at £12,670, this car is more than £1,000 cheaper than the popular three-door MINI hatchback.
Buyers will get a relatively well equipped car, with air-conditioning, leather details, and a touchscreen infotainment system offering Bluetooth and auxiliary inputs. As with all Alfa Romeos, style and aesthetics are taken seriously – the MiTo is one of the best-looking cars in the small hatchback class (in our opinion) and competes directly with the cute yet less stylish MINI. A rear spoiler, grey headlight and tail-light surrounds and 15-inch alloy wheels make the little MiTo stand out from the crowd.
Seven airbags, tyre-pressure monitors and safety features such as electronic stability control, braking assistance, traction control and hill-hold are also standard features on the Progression.
Alfa Romeo MiTo Junior
The Junior version of the Alfa Romeo MiTo is another stylish upgrade. Priced from £14,870, the Junior comes with 17-inch alloys, distinctive white tweaks all round and upgraded upholstery.
This Junior trim is apparently inspired by the Alfa Romeo GT 1300 Junior. This car was the entry-level Alfa Romeo when it was launched back in 1965. It's an enduring classic and a firm favourite with Alfa Romeo enthusiasts – the firm states that it was often their customers' first experience with the brand.
New 2024 Porsche Panamera – new looks, interior, and Turbo E-Hybrid model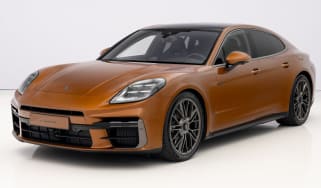 New 2024 Porsche Panamera – new looks, interior, and Turbo E-Hybrid model
Best new car deals 2023: this week's top car offers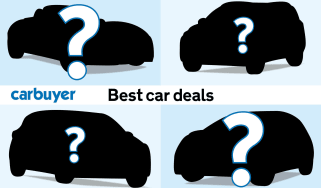 Best new car deals 2023: this week's top car offers
Toyota Yaris Cross updated for 2024 – new tech, trim and hybrid option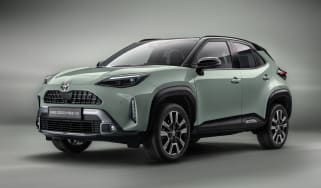 Toyota Yaris Cross updated for 2024 – new tech, trim and hybrid option