Watchdog: Fabia MirrorLink misery reflects badly on Skoda
Owner can't integrate smartphone with new car, despite dealer's promise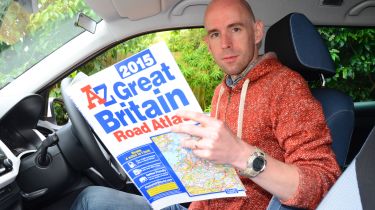 In-car phone connectivity is more important to drivers than ever, so when one Skoda buyer was told a promised upgrade on his new Skoda Fabia estate wasn't coming, he was understandably irate – and he wasn't alone.
Kevin Adams-Wallace of Huntingdon, Cambridgeshire, bought his Fabia from Progress Skoda, Bedford, in March having been impressed by the advertised MirrorLink tech, which allows content from phones to be projected on to the dashboard screen.
Kevin's phone wasn't compatible at first, but he said his dealer told him that would change, as all new Fabias would be upgraded to SmartLink software in May.
Kevin said: "It meant I'd be able to use Android Auto, too – which lets you beam Google's navigation software from your phone into the car." The date arrived, but Kevin had no luck. It turned out only Fabias built from May would have the new system. "My car is now two months old and already effectively out of date!" he raged.
Auto Express, Carbuyer's sister magazine, called Skoda and it admitted Kevin "may have been misinformed". Skoda told them it wasn't possible to upgrade to the new system, which was "not available at the start of Fabia production". A spokesman added it had "re-emphasised to dealers the importance of clarifying the functionality of MirrorLink and SmartLink to customers".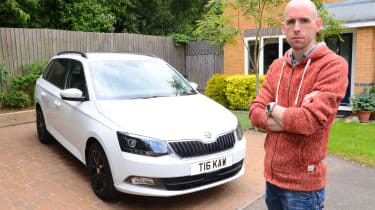 It's clearly necessary, as a search of Skoda owner forums revealed dozens of other disgruntled drivers. Auto Express' road testers also failed to connect with the system using supposedly compatible phones. Skoda revealed there have been 20 complaints made to its HQ to date, but more may have been lodged with its dealers.
Skoda has now offered Kevin a retro-fit, integrated sat-nav instead, as a gesture of goodwill, but he'll have to pay a third of the £375 cost. Kevin said: "Why should I pay an equal share? That implies I'm equally to blame!" We agreed, but Skoda has refused, adding: "It's the best offer we are making."
As he bought the car on finance, Kevin has now taken his complaint to VW Financial Services, and warned if a better offer isn't made, he'll reject the car on the basis it was mis-sold and is no longer fit for purpose.