Watchdog: Panda owner loses cool over new heater costs
Reader was shocked when Fiat dealer quoted almost £2,000 to replace faulty heater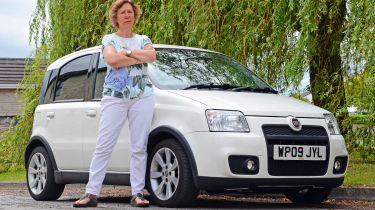 The vagaries of British weather dictate that cars need a decent air conditioning and heating system, as you never know when you'll be sat in traffic in the heat or warming your hands after de-icing the windscreen.
So when the heating on Fiona Roberts' 2009 Fiat Panda gave up, she was understandably concerned. What's more, she was quoted almost £2,000 for parts and labour – not what she expected on a six-year-old car. The exorbitant bill was because the whole heater box needed to be replaced, as the plastic 'door' that either lets heat through or shuts it out had broken off.
Fiona, from Nailsea in Somerset, bought the Panda new and had it serviced at different Fiat dealerships. She told our sister magazine, Auto Express, it was her "pride and joy". She said: "I really feel that a car should last a bit longer before bits start to break off. I'd hoped the Panda would last me a few more years, when I might trade it in for a Fiat 500 – but if the heating lasts only six years, I'll have to look elsewhere. I feel totally helpless in this matter. Fiat doesn't seem to care about me."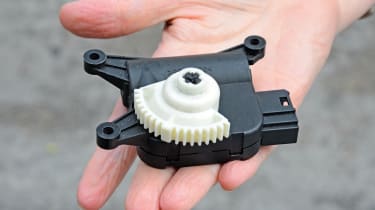 Auto Express' quick search online found the heater problem wasn't uncommon, although Fiona said she'd been told Fiat had never seen the issue before. The magazine contacted the Italian manufacturer, because although the Panda was several years out of warranty, the part was not a wear-and-tear item. They felt that Fiona should be entitled to some contribution – especially given her brand loyalty.
A Fiat spokesman said: "Customer services have looked at the case, and even though the car is now three years out of warranty, in light of Fiona's loyalty, as a one-off it has offered to supply the part at a discounted price of £359.24 plus VAT, thereby saving the customer more than £1,000. The customer would need to meet the cost of labour, but it should still represent around a 60 per cent reduction in the overall cost of the repair."
Fiona was delighted she'd be able to keep her beloved Panda. She told Auto Express: "I'm so grateful for your help, and know I wouldn't have achieved anything without it. I love my car, and it would have been a pity to lose it because of this."