Watchdog: Cover confusion after three air-con failures
Owner points to 12-year corrosion cover as air-con fails three times on SEAT Alhambra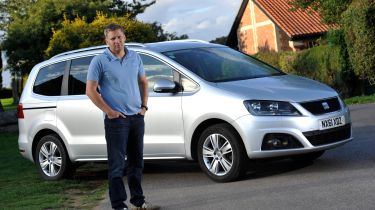 Most new cars come with a three-year warranty, and once that time has passed you might think you're out of luck if something goes wrong. But it's not the whole story, as different parts have different warranty periods. So it's vital to understand where the fault lies to know if you're covered.
David Bennison, from Northallerton, North Yorkshire, thought he'd have to foot the bill for repairs after his air-con failed three times in a year – but he was saved from a major outlay after further investigations.
He was left sweating after the air-con in his 2011 SEAT Alhambra suddenly broke in July 2014. David took the car to Darlington SEAT, which regassed the MPV's system. Yet only three weeks later, the air-con in David's Alhambra failed to kick in again.
He told Auto Express, Carbuyer's sister magazine: "I went back to the garage, and staff told me they'd refilled only one of the two air-con circuits in the car. They were very kind, to refill the second one free of charge, and also put a chemical dye into the gas to highlight any possible leaks."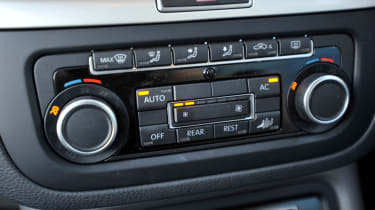 With July temperatures spiking to record levels this year, David couldn't believe his misfortune when his air-con failed for a third time. "I took my car back to Darlington SEAT, which found a leak in the air-con pipe on the offside wheelarch," he said. The service technician pointed to dye colouring on the pipe, and said the pipe had been corroded from mud of the tyre. David was told it would cost £525 to fix.
He called SEAT to see if it had heard of this before, and whether it could help. The company offered a £100 goodwill gesture, but David wasn't satisfied, pointing to SEAT's 12-year corrosion warranty. Auto Express agreed, and when they called the brand on David's behalf, they said that as the leak was corrosion-based and his car was still under that warranty, SEAT should cover the entire repair bill.
SEAT investigated, and a spokesperson told the magazine: "After the air-conditioning failed, the dealership identified a corroded pipe. While the 12-year anti-corrosion warranty relates to bodywork only, the dealership agreed to cover the repair as a goodwill gesture."
With a new pipe on the way, David was pleased with the result, saying: "Thank you for your help in resolving this so swiftly."