Aston Martin RapidE electric saloon concept revealed
Electric-only luxury limo could reach production as early as 2017
Aston Martin has shown off a new concept car that previews an all-electric future for the famous British brand.
Called the RapidE, this one-off development car is officially just a working prototype for now. That said, Aston Martin does have plans to put a car like this into production – possibly even within the next two years.
Styling
Visually, the Aston Martin RapidE hardly looks any different to the Aston Martin Rapide S on which it's based. So minor are the changes, in fact, that the only noteworthy difference is that the detailing on the RapidE's badges is blue instead of black.
It's expected the road car that the RapidE lays the groundwork for will adopt a similar mantra – assuming the first all-electric Aston Martin production car will be based on the Rapide saloon.
Should that not be the case, then this future Aston Martin model will likely be styled quite differently to the cars in its current range. For instance, the slender headlamp clusters and angled front grilles – as seen on the DBX SUV and DB10 concept cars – are all-but-guaranteed to feature on this future all-electric model.
Power and range
Aston Martin is being quite tight-lipped about how much power the RapidE generates, other than that it's comparable to what a petrol-powered Rapide S can produce.
As a result, the RapidE should be good for an equivalent of 500bhp (the 5.9-litre V12 in the Rapide S generates 552bhp). But due to the way electric motors produce their power – peak power is available as soon as you tough the accelerator pedal, meaning you don't need to wait for power to build as you do with a traditional engine, performance is likely to be breathtaking.
Currently, the RapidE concept car only has electric motors on the two back wheels – making it rear-wheel drive, just like the Rapide S road car. However, Aston Martin has plans to put an electric motor on all four wheels of whatever its first all-electric road car ends up being.
This will not only enable this Aston Martin model to feature a 'torque vectoring' system to distribute power in a way that aids handling and traction. Aston's boss, Andy Palmer suggested the additional motors could potentially double the car's power output to somewhere in the region of 1,000bhp.Aston Martin hasn't revealed any information on the electric range of the RapidE, though it's understood the car can go up to 200 miles on a single charge. It's likely that, as battery technology improves, this will have improved by the time the first all-electric Aston Martin goes on sale.
Prices and release date
There's no word on what this all-electric Aston Martin model will cost from new, though the final price is expected to be steep. It's likely the car will retail for over £200,000.
Although an on-sale date of 2017 has been mooted, there's no official word on a release date.
Engine management light: top 5 causes of amber engine warning light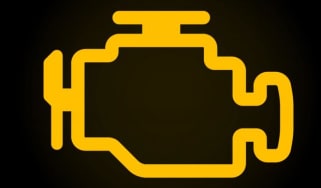 Engine management light: top 5 causes of amber engine warning light
Best new car deals 2022: this week's top car offers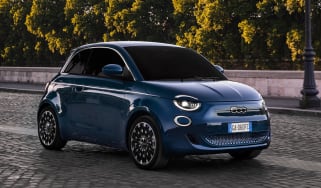 Best new car deals 2022: this week's top car offers
Top 10 cheapest electric cars 2022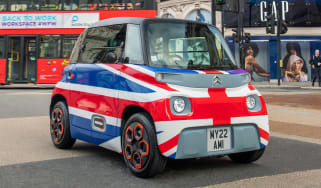 Top 10 cheapest electric cars 2022