Watchdog: Mystery of the shattered sunroof on Merc C-Class
Owner perplexed at 'exploding' roof – and quick fix means it can't be fully investigated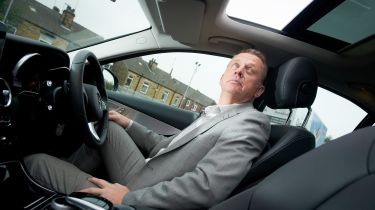 Sunroofs are a popular option to tick when speccing your car, as the added glass allows more light into the cabin, creating an airy atmosphere. However, Auto Express has been contacted by a handful of readers who say their sunroofs invited rather too much light in – by shattering for no reason.
One such reader was Gary Rhodes, from Wombwell, Barnsley, South Yorks. His 2015 Mercedes C220 Sport had to be taken to the garage after the sunroof broke while he was driving on a quiet A-road in Tadcaster. Gary was shocked, as there was nothing that could have caused the sunroof to break.
He said: "The roof just shattered, showering me, my partner and my eight- year-old grand-daughter in glass." Gary took his C220 to Mercedes-approved Vehicle Bodycare in Leeds. Mercedes was quick to offer Gary a free service plan and an accessory pack as a form of goodwill, but Gary rejected it in the hope of claiming the £1,500 repair bill under his warranty.
He was told the replacement roof would take two weeks to arrive, and was keen to have the sunroof properly inspected by his local main dealer, Wakefield Mercedes in West Yorkshire. "Imagine my surprise when just a few days later, I received a phone call asking me to return my courtesy car because my roof was fixed," Gary said. The fact that his roof had been repaired so soon meant Gary had no time to have Wakefield Mercedes investigate the matter.
"As such, Mercedes couldn't verify what had caused the crack, and I had to claim the £1,500 repair through my insurance provider," Gary told us. It's not the first time we've been contacted by customers with "exploding" sunroofs, so we contacted Mercedes to ask what the cause could be.
A spokesman told us: "It's extremely uncommon for panoramic glass sunroofs to break. One possible cause could be undetected damage, such as stone chips, and then being subjected to large variations in temperature, causing the glass to break. Because the glass is tempered glass, unlike a windshield, it will shatter into small pieces when it breaks." If you're concerned about your roof, keep a close eye on any blemishes and get them looked at immediately.