Watchdog: Costs spiral as petrol courtesy car replaces EV
Owner left furious at long wait for Renault ZOE parts as courtesy car sends her bills soaring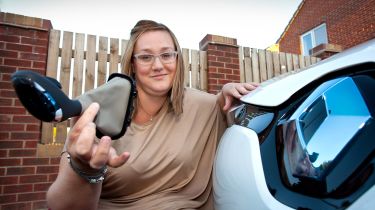 Should you be compensated for the running costs of a courtesy vehicle while your own car is in for repairs? On the one hand, there's no legal requirement for a garage to provide a car to keep you mobile, but on the other it's considered good customer service.
The answer to the question becomes further muddled when your car is an EV – which offers 2p-a-mile motoring – and the courtesy car runs on petrol, which racks up fuel bills. It's a dilemma Elizabeth Haslehurst, from Barnsley, South Yorkshire, faced when the gearknob on her Renault ZOE fell off.
She'd bought the car from Harratts Renault, Wakefield, in March, and in May the car needed to be booked in for repairs. It was fixed, but on the drive home the gear selector was locking in drive. So she then booked it in at Evans Halshaw Sheffield.
Unfortunately, things didn't improve. Elizabeth contacted Auto Express after the car had been off the road for seven weeks with parts "on back order". We contacted Renault, and within a few days the parts arrived. However, the gearknob still felt loose and by the weekend it had fallen off. Elizabeth said: "I bought the car for financial reasons, as it's advertised the ZOE will cost 2p per mile to run, but the replacement hire car I was given
is a normal combustion engine. I'm significantly out of pocket as I'm paying for both fuel and the battery lease on something which I can't drive."
This time the dealer screwed the gearstick in place, but Elizabeth wanted to reject the car. However, Renault said the fix was a permanent one, and so there was no case to answer. Elizabeth told us: "It looks like I'm going to be stuck with a car I've no faith in."
We contacted Renault to pursue a compensation claim, and the manufacturer offered a free four-year servicing plan or two months' reimbursement of battery hire – but nothing for the courtesy car expenses.
A spokesman said: "We will always try to ensure spare parts are available within 24 to 48 hours of order. We ensured she remained mobile with a free courtesy vehicle and kept her fully informed atall times. We have offered a gesture of goodwill in relation to her experience."
Renault Arkana E-Tech 'engineered' is a hybrid range-topper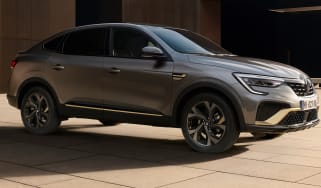 Renault Arkana E-Tech 'engineered' is a hybrid range-topper
New Renault 5 prototype debuts at Goodwood Festival of Speed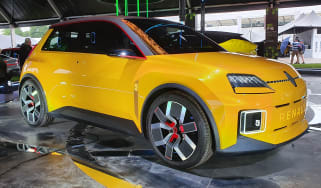 New Renault 5 prototype debuts at Goodwood Festival of Speed
Cheap fun cars: our picks from £1,000 to £10,000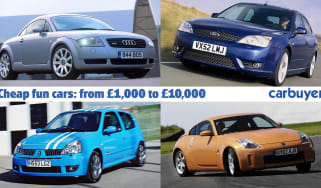 Cheap fun cars: our picks from £1,000 to £10,000