Watchdog: Nissan under fire over Qashqai belt bust-up
Owner claims firm didn't inform her new part was needed, leading to engine failure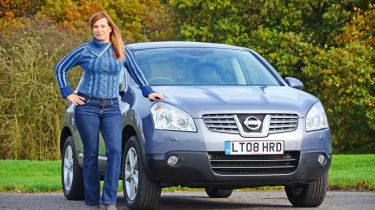 Many owners choose to avoid expensive dealerships and have repair work done at independent garages, which offer similar services for smaller fees. Sometimes, though, choosing to save can end up more expensive in the long run.
It's a scenario that Martine Davis, from Welwyn Garden City, Herts, found out to her cost. Martine had serviced her 2008 Nissan Qashqai at her local Nissan dealer, Glyn Hopkin in St Albans, since it was new, so when major problems developed earlier this year she thought she'd be covered.
She was driving on the motorway when her auxiliary belt snapped, and seized the engine. "I eventually had the car towed back to Nissan, which charged me £4,025 for a new engine," Martine told Auto Express. The auxiliary belt needed replacing every five years, and because it was two years overdue, Nissan said it was no surprise it had snapped.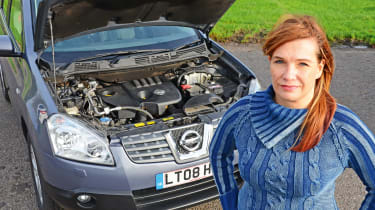 Martine, however, said her dealer had never told her to replace the belt: "In 2013, I was told I needed a new cambelt, but because Nissan wanted £840 for the job, I decided to have the work done at an independent garage, which only charged me a fraction of what Nissan wanted."
She was adamant that at no point did Nissan emphasise the auxiliary belt needed replacing, too. She added: "I've serviced my car with Nissan for seven years, twice after the independent garage replaced the cambelt. Nissan should have told me about needing a new auxiliary belt."
Auto Express took the case to Nissan to see if it would help with the engine cost given her continued servicing loyalty, but a company spokeswoman said: "The Nissan service schedule indicates the auxiliary belt should be changed at the same time as the cambelt. As Mrs Davis had the work conducted outside the network it is not reasonable for us to be responsible for a consequential repair, whatever the size of it."
Martine wasn't happy, saying: "Not only was I never told the auxiliary belt needed replacement, I contacted other Nissan garages who told me they do not always replace the auxiliary belt with the cambelt. I've had all of my services with Nissan – this isn't something I envisaged."